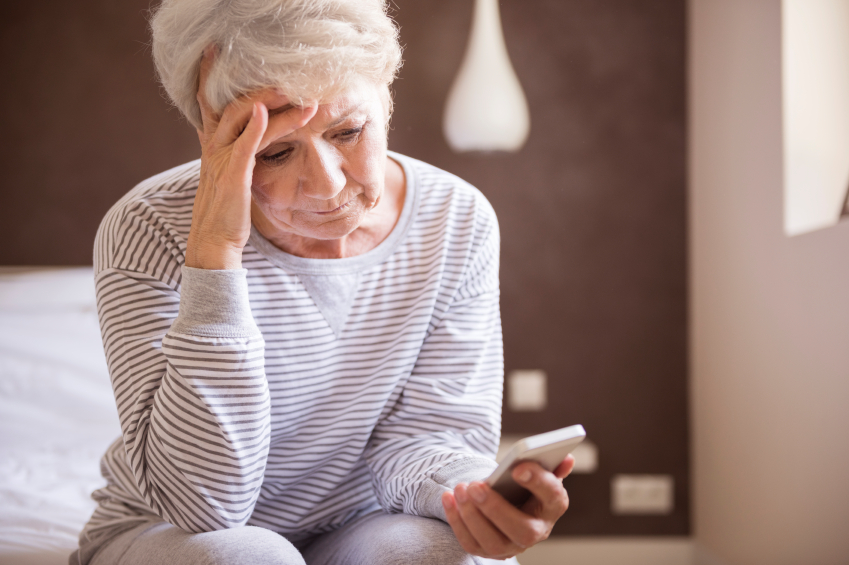 Fortunately, for seniors, the world of cell phones has seen some huge changes in the last several years. Declining eyesight used to limit seniors to ancient flip phones with huge tactile keys and virtually zero functionality. But that is no more. With newer smartphones working more and more like the computers seniors have been familiar with for years, and screens up to over 6 inches in length, the choices available have never been more attractive.
The Blu Advance 5.0
This is a fantastic value for seniors who want a smartphone that they can use mainly for text and calls. It is priced at well under $100 and has a camera on both the front and back, great sound and display and a long battery life. It has a memory of 4GB, so there is plenty of room to store photos and a few apps and is uses the latest version of Android.
LG-G2
Priced at under $200, this is considered a top smartphone for seniors. It has a powerful processor, a camera that includes a flash, and a 5.2-inch screen. It has been described as less bulky and very comfortable to hold. For just a little bit more money than the Blu 5.0, you get much more functionality, making it ideal for budget-conscious seniors who still like the latest technology.
Samsung Galaxy S4
Samsung has revolutionized smartphones with their Galaxy line. While this model isn't the most current Galaxy available, it still offers a blazing fast processor and amazing graphics. And precisely because it isn't the newest model, it is extremely affordable. The price of this phone plus the fact that it has nearly all the features of the most expensive phones on today's market make this the best value on this list.
Samsung Galaxy Note Edge
Another great offering from Samsung – this phone has a huge 5.6-inch screen and 3GB of RAM. But what really sets this phone apart is that it functions as a notebook and comes complete with a stylus, making it perfect for seniors who would like to text but find it difficult to type.
Huawei P8max
Boasting a screen that measures a whopping 6.8-inches, this is the best phone for seniors with poor or declining eyesight. This smartphone also has the longest battery life of nearly any phone out there, and carries an impressive 3GB of RAM, making it very fast.
HTC One Mini
The Mini is smaller than the rest yet still has a screen of 4.3-inches, and has a little less memory at 1GB of RAM. What makes it really stand out for seniors is that it has two very powerful speakers on the front of the phone making it perfect for those that may otherwise have difficulty hearing.
Samsung Galaxy Mega
Another offering by Samsung, this phone has a large 6.3-inch display and a very quick processor. It is much like the Galaxy S4, but has fewer features yet a far more affordable price tag, making it perfect for seniors that desire Samsung's legendary performance and innovation, yet want a smaller price tag.
Nokia Lumina 1520
This phone is great for seniors who are more tech-savvy as it actually runs the Windows OS. It is full of functionality with an easy-to-navigate home screen that will be very familiar to those who run Windows 10 on their PC's. In addition, it also has an 6-inch screen with an available anti-glare feature, making it ideal for seniors with poor eyesight.
There is no ads to display, Please add some