Overview of Short Term Nursing Services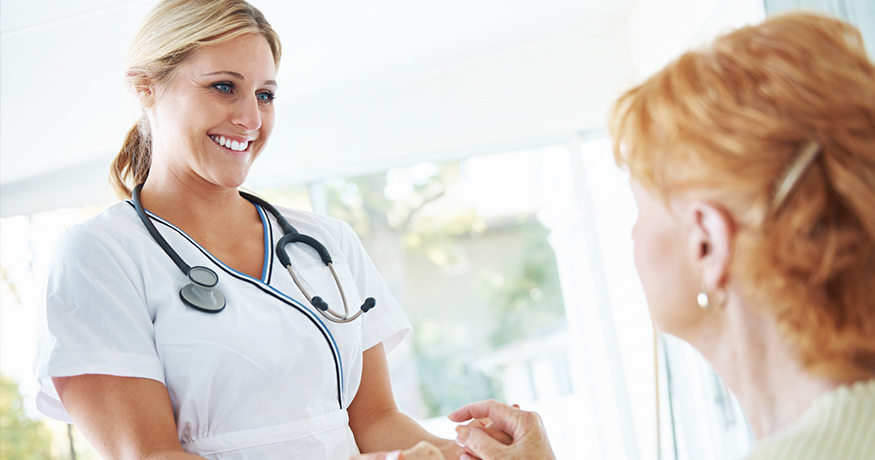 Short term home health care is a beneficial program that provides individuals with recovery assistance at home after they have been discharged from the hospital or when they are faced with an acute health concern.
Short Term Nursing Services Provided:
Is cost effective versus a prolonged stay in the hospital
Often shortens the recovery time for clients
Offers professional assistance in noting any setbacks, progress or safety concerns
Assists clients with sometimes confusing tasks like monitoring vital signs and managing IVs
Ensures that clients take all medications as prescribed
Is inclusive of family caregivers
Making the right choice when it comes to selecting a home health care provider is important for many reasons. It ensures that a full range of services are available to you in order to meet your exact needs and provides you with comfort in knowing that you will never be without the care you need, and that care is always provided by competent, professional and qualified nurses and therapists.
Salus Homecare of San Fernando Valley is one of a select few national home health care providers accredited for quality by the respected Joint Commission. What this means to you is our agency is held to higher standards when it comes to our clients' safety, privacy and quality of care. For many clients, this knowledge provides reassurance that they are making the right choice when hiring Salus Homecare.
Short Term Nursing Care FAQ's
To read more FAQs, click here. If you have any specific questions, feel free to call our 24/7 hotline at (888) 725-8742
Can services be put in place the day I am discharged home?

In most cases, Salus Homecare of San Fernando Valley can initiate your home health services very quickly, often within 24 to 48 hours. The first step is to contact our office and request care so we can complete your initial assessment. This can be done in the hospital so that services are in place as soon as you return home.

How does reimbursement from my insurance company work?

While every insurance company has a different process for paying for home health services, Salus Homecare of San Fernando Valley will assist you in any way we can to make the process easier. In most cases, we can file all the paperwork and direct bill your insurance company so you never have to worry about this task.

If my nurse is not available, are backup nurses available?

Yes. Salus Homecare of San Fernando Valley will never leave you without the care you need. Our care managers remain on call 24 hours a day and seven days a week, including holidays, and are always available to coordinate backup care last minute or in an emergency.