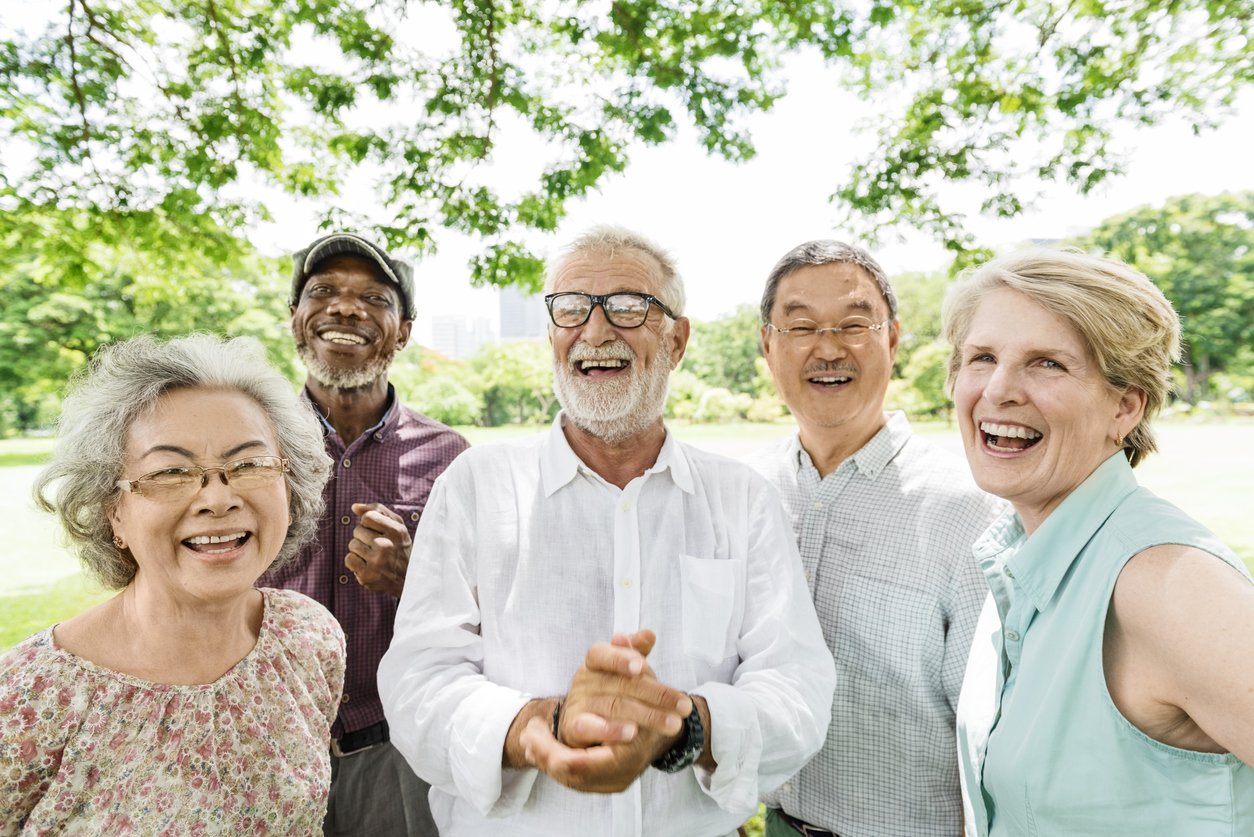 As a child, making friends is often easy. As a young adult, we typically forge friendships with the parents of our children's friends or our coworkers. In the senior years of life, finding friends is often more difficult. Seniors more easily lose touch with lifetime friends because of distance or the isolationism that medical conditions or physical limitations cause. There are fewer opportunities to meet new friends. Many seniors also feel uncomfortable in social situations, and this adds to the dilemma.
The Importance of Social Connections
Friendships remain important as we age. As social creatures, humans thrive when we build relationships and continue to have support. These social connections are known to positively influence physical, emotional and mental health. They can help to prevent or slow cognitive decline and often lead to overall healthier aging.
Making New Friends as We Age
In understanding this, the next question people often ask is – how is it possible to make friends after the age of 65? How can I open myself up to new opportunities and embrace the opportunities that currently exist? The simple answer is – you have to put yourself out there. It is important to remain open to the possibility of finding new friends and even step out of your comfort zone from time to time.
Confidence
Seniors who are most successful at forging new friendships often exude a high level of confidence. Approaching new people is never easy, but acting in uninhibited ways opens up the possibility of turning strangers into friends. Say hello to the person next to you at bingo. Ask your neighbor to join you for afternoon tea. Embrace opportunities to attend events at a local senior center, even if doing that means arranging transportation with a friend, family member or professional caregiver. Simply make a point of saying hello as you walk down the block. Make eye contact, and try not to turn down invitations to spend time with other people when they present.
Hobbies
Some of the best opportunities to meet new people exist when you stay active. Continuing to enjoy longtime hobbies provides you with opportunities to meet people who share your interests. Consider knitting groups, book clubs, bridge games or chess matches chances to start conversation with people who like the same things that you do. In the process, you can pursue your passions, remain engaged in the community and stimulate your brain with meaningful activity.
Try Something New
While long time activities offer plenty of opportunities to forge friendships, it is also important to remain open to trying something new. Take a class at your local gym, get involved with a cause that is important to you, sign up for a continuing education class or find a civic group to take part in. Many activities are posted in newspapers, online or on local bulletin boards. Find something that interests you, and commit to giving just one meeting a try.
Volunteer
In your efforts to try something new, perhaps consider volunteering for a local charity or organization. Reading to children at school, delivering meals to homebound seniors or walking pets at the humane society are all options for people who want to get involved. These activities help to give your life new purpose and provide opportunities to meet like-minded people. Even if you are homebound, many organizations need people to make phone calls, stuff mailers or use other skills to get the message out about their organization. These might even be opportunities family caregivers or professional caregivers can assist with. If there is something you are passionate about, find a local organization and give them a call. Chances are good they can find a place for you.
Forging new friendships in the senior years is not always the easiest thing to do. However, with confidence and some effort, it is possible. Salus Homecare San Gabriel Valley encourages our aging clients and their family caregivers to take these important steps and continue to find new friends. This is one of the most important things you can do to protect your emotional, physical and mental health. Even a little bit of effort often really pays off.
There is no ads to display, Please add some