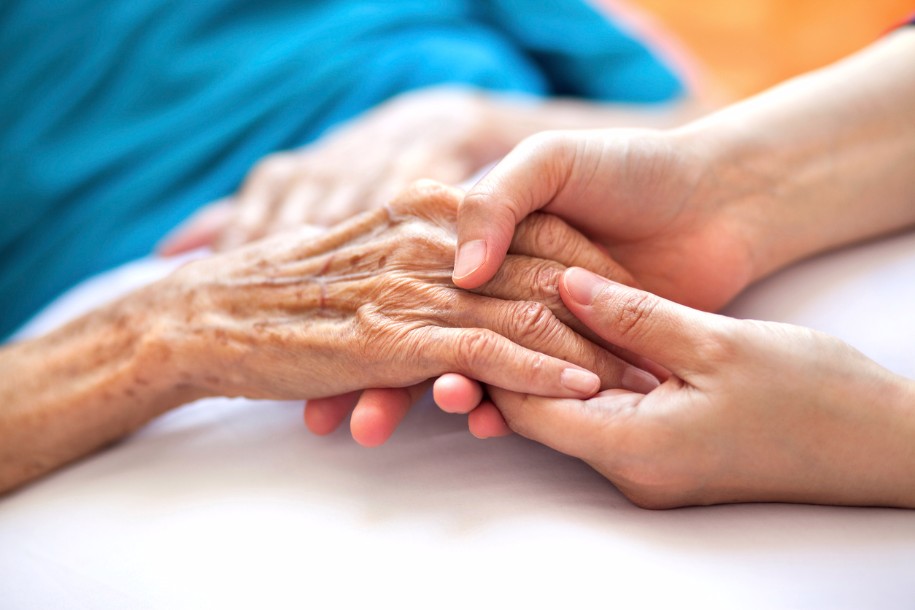 The truth about hospital readmissions is staggering. While seniors, family members and medical professionals work tirelessly to help aging individuals heal and return home quickly, one out of five patients experiences another hospitalization within 30-days of discharge. These readmissions cause many families to lose hope. Seniors also incur additional costs and mental and physical health further declines. While they cannot always be avoided, reducing the number of hospital readmissions is possible. The key is providing the right level of support at home. This must happen as soon after the initial hospital discharge as possible.
When it's Time for Discharge
While hearing the news from a doctor that it is time to go home is exciting, it can also feel overwhelming. The patient goes from an environment where all their needs are met to a setting where they are often on their own. Many have questions including how to manage their ongoing or temporary healthcare needs. They also wonder about the impact of any weakness on their safety and comfort. Further, they are unclear about how they will schedule and get to important doctor and therapy appointments. Addressing these concerns helps the senior to stay safer once they return home. It also minimizes the need for hospital readmissions. This can be accomplished through a few simple steps.
Discuss Concerns with a Hospital Case Manager
Case managers are tasked with advocating for the patient. They bridge communication between seniors, their family members and medical professionals. When a senior is near ready for discharge, these professionals review their needs, address concerns and help to map out a plan for a safe and comfortable return home. The case manager also considers the goals of the patient upon discharge. While some seniors might feel more comfortable moving to a rehabilitative or long term care facility, many want to return home. Doing all this involves connecting the client with resources. If the senior is returning home, services often include in home care, in home health care and rehabilitative services. It is worth noting that seniors do better when family members are involved in the discharge planning process. Case managers are encouraged to keep the lines of communication open and help family caregivers to stay involved.
Partner with an Accredited Home Care Provider
Agencies like Salus Homecare Los Angeles provide home care and home health services that are essential when seniors return home. Home health assists with more complex health concerns. Home care is often appropriate for seniors with family who are not available or able to provide necessary assistance with non-medical needs. When families are available and willing to assist, respite care is often advised. Ideally, a senior should plan to receive their first visit from a professional caregiver or home care nurse the day after discharge. This is often the scariest day for a senior. Therefore, they benefit from the support, reassurance, supervision and assistance these professionals provide.
Read Educational Information Provided at Discharge
In addition to providing community resources, case managers leave patients with a wealth of information upon discharge. This information includes specifics on their particular disease or surgery. It also contains recommendations for dietary and lifestyle changes, the administering of medications and important follow up appointments that the senior should plan to schedule as soon as possible. Some of this information is complex, so it is a good idea for a family member to assist the senior in understanding it. This is especially important if the senior is experiencing any temporary or permanent cognitive limitations. Share this information with your homecare agency or rehabilitative or long term care facility. It is useful in developing an effective and beneficial plan of care.
Arrange Doctor's Visits after Discharge
Less than 50-percent of patients visit their primary care physician within two-weeks of discharge. This means that many are not receiving the ongoing care and medical advice necessary to continue with rehabilitation and avoid hospital readmissions. Visiting a doctor soon after discharge and regularly in the coming weeks and months makes it possible to detect new concerns or setbacks sooner and stay healthy.
When patients go home with the right level of support, many avoid costly and inconvenient hospital readmissions. Further, they safely continue to age in place. Since the goal of every person is to regain independence and enjoy the comfort and security of home, the goal of family members and medical professionals must center on provding the ideal level of support.
Salus Homecare Los Angeles is an accredited agency. We provide a wide range of home care, home health and therapeutic services. If your loved one is ready for discharge and needs assistance, give us a call. We are happy to assess the situation and provide the right level of personalized assistance.
There is no ads to display, Please add some