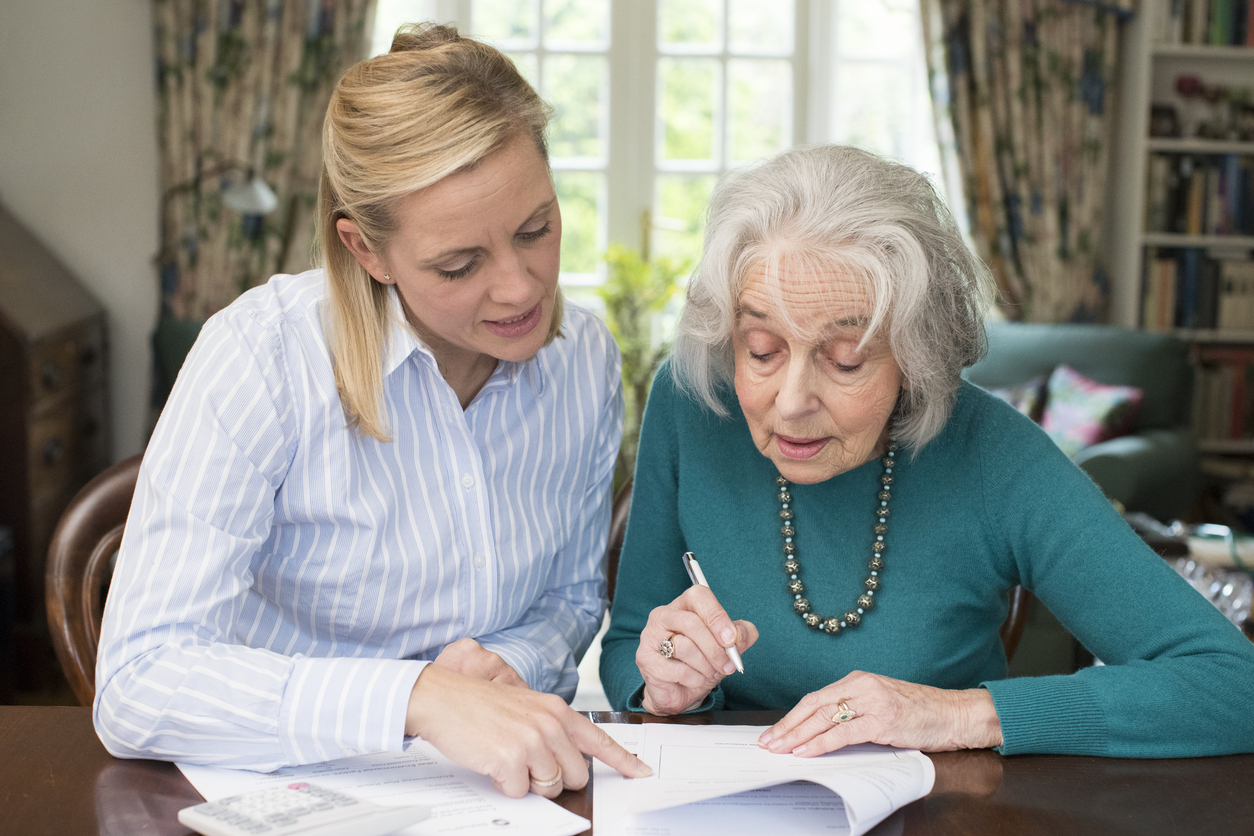 A person with Alzheimer's can easily lose hope. As the illness progresses, they lose their ability to make decisions for themselves. This opens up the need to both give up control and put a lot of trust in others. While there is no questioning the daunting nature of an Alzheimer's diagnosis, there are steps that a person can take to prepare for what's to come. That includes making their wishes known.
Dementia Advanced Directives
Dementia advanced directives help make this possible. This legal document empowers seniors to make decisions about where they want to receive care. They can note a preferred primary caregiver or which agency they prefer to use. The document also lets them put in writing a healthcare agent and even under what conditions they wish to enter into palliative or hospice care.
Advanced Directives Benefits to Family Members
Advanced directives act as a tool for families. They can help you better understand your loved one's wishes and respect their values and needs as their condition advances. The document also prevents many family quarrels as there is no questioning what mom or dad would like to see happen. When questions arise, the family simply turns to the document to find many answers.
Expressing Care Goals
With a dementia advanced directive, your loved one has the opportunity to express where and how they would like to receive care. This is a bit different than a standard advanced care directive which outlines their preferred medical decisions in the event that they are too ill or incapacitated to vocalize them. For instance, an Alzheimer's advanced directive might state that the senior wants to remain at home and receive in home care. It might list several facilities that the senior would prefer to move to and even rank them in order of preference. The directives can also address pet care. This is something that many seniors consider as their condition progresses.
Value Statement
There are a few things that a dementia advanced directive does not address. For instance, it does not discuss personal history, values or religion. These things tell others who the person is and why certain decisions are important to them. For this reason, it is sometimes helpful for a senior to write a personal history and care value statement. Include this as support alongside their directives. This information is helpful to families when choosing a specific caregiver from the preferred agency. It might also be used when making choices about spiritual and emotional support available through palliative or hospice care.
Patient-Centered Forms
It is best to complete advanced care directives as early as possible. However, certain documents are available that empower individuals who have lost some ability to speak or write full sentences. These forms make it possible to still take advantage of the benefits that directives provide. They use patient-centered language and allow your loved one to cross out sections or words rather than write them in. This helps them to articulate needs to the best of their abilities. It also allows them to not feel judged or influenced by others. This is a risk many seniors face when others, even the most trusted family members, are writing or speaking for them.
Documenting your wishes is empowering, and this is especially true for a senior who has been diagnosed with dementia. If your loved one is in this situation, Salus Homecare Los Angeles encourages you to discuss advanced care directives and dementia advanced directives with them as early as possible. Talk about their goals and wishes, and do what is within your power to support them. Consult with a lawyer for assistance.
There is no ads to display, Please add some