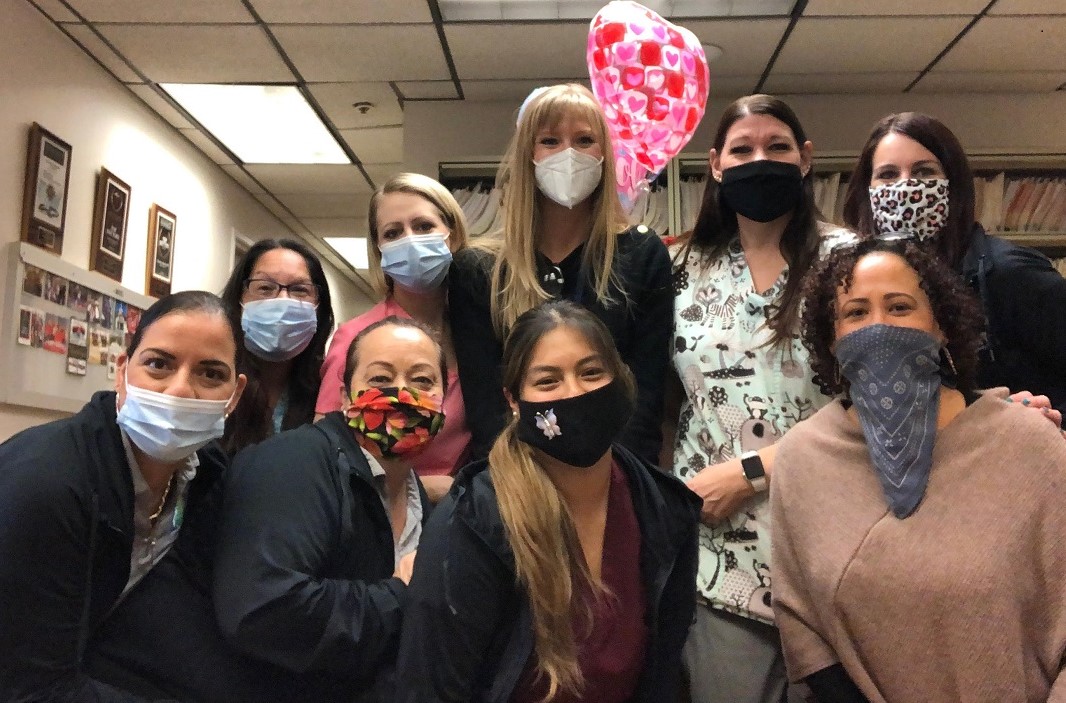 As a person ages, their health care needs often change. Sometimes, needs also increase. Once less common conditions like heart disease, osteoporosis, dementia, frequent falls and incontinence are more common. It's beneficial to watch for signs of these conditions early and monitor existing concerns to prevent decline. This is accomplished through regular diagnostic checkups and well visits with a physician. Having knowledgeable family members or a professional caregiver in the home is also helpful. Together, these individuals make up the senior's care team. A quality care team often includes a geriatric care specialist.
What is a Geriatric Care Specialist
A geriatric care specialist is a medical doctor who specializes in caring for older adults. These professionals have additional training in diagnosing and treating health concerns that older adults more commonly face. Geriatricians understand how a person's lifestyle, relationships, care needs and mental health often change throughout the course of the aging process. They use this information to not only better understand aging, but to enhance communication and improve the senior's care experience and quality of life.
Why Homecare Providers Recommend a Geriatric Care Physician
There are many benefits in seniors' choosing a geriatric care physician. Not only do these specialists understand senior specific health conditions and medications, but they often take a holistic approach to care. By working in partnership with the patient, their family members, in home care providers and specialists, they help to ensure a patient receives the benefits of a healthy aging plan. This personalized care plan addresses individual concerns and recognizes the ways in which environment, lifestyle, and the aging process can all contribute to health and overall quality of life.
Salus Homecare in Los Angeles and Skypark Preferred Family Care
One of our valued professional partners, Skypark Preferred Family Care is a preferred choice when we refer our patients for geriatric care. The practice does an excellent job of meeting the needs of our Los Angeles homecare clients, offering them a comprehensive care experience. New and existing patients benefit from the thorough testing and time and attention given by Dr. Lawrence, Dr. Karns and Dr. Lagrelius as they work to understand and address concerns and ensure patients continue to enjoy the highest quality of life.
Dementia, Alzheimer's and Memory Concerns
One important component of the Skypark Preferred Family Care experience is their memory evaluation. Board certified geriatricians are trained to diagnose and treat Alzheimer's and other forms of dementia. They also monitor for any changes in cognition, making it possible to detect concerns sooner. Research shows that early detection of memory concerns offers more options for treatment, slowing the decline. It can also help to detect memory concerns that may be treatable, such as vitamin deficiencies, depression, advanced UTIs, and thyroid conditions. In the case of these diagnoses, reversing the course of decline is sometimes possible.
The Value of Senior Care Partnerships
The geriatric doctors at Skypark get to know their patients and have a strong relationship with the Salus Homecare of Los Angeles team. This helps to ensure that the patient is treated like an individual. Lines of communication between our teams remain open to provide a strong continuum of care. Should a patient need to move to a higher level of care, the transfer from in home care is seamless. This is a direct result of our strong collaboration, the expertise that Salus offers, and the practice's approach to care.
Salus is proud to refer to geriatric care professionals in Torrence and across Los Angeles County. Our valued partners includes Skypark Preferred Family Care. We see the benefits that these professionals bring to our patients and their families and understand the importance of working alongside them. Together, we improve quality of life for seniors everywhere.
There is no ads to display, Please add some