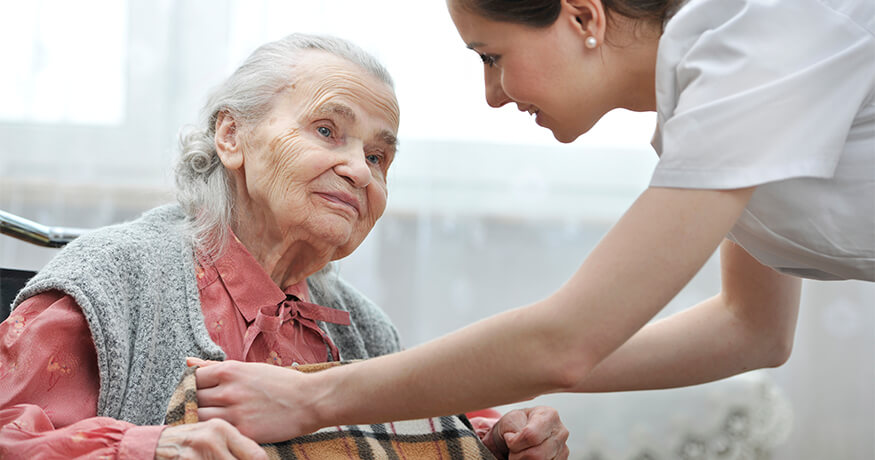 According to a recent 2014 government report, Americans are living longer lives as death rates fall, and the average life expectancy for a person age 65 in 2012 was 19.3 years.
Many people have difficulty with this concept of life expectancy as they feel death is a normal, natural process of living that can be ended by an accident, health condition, or terminal illness at any stage of life. One fact that is agreeable among many people is that no matter what age a person is, no matter what he or she believed their life expectancy to be, when they are faced with a terminal illness it is the responsibility of the caregivers to ensure that person has the best quality of life (QOL) possible.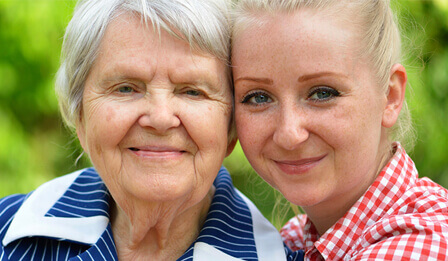 Throughout areas in California, Salus Homecare strives to give each hospice client quality and compassionate healthcare that promotes the utmost quality of life. QOL is important in all life stages, but it is of special importance for hospice clients suffering from a terminal illness. Further reading will explore what hospice clients, as well as their loved ones, should expect from a team of hospice professionals and special considerations when choosing a hospice program.
Measuring Quality of Life
How can quality of life be measured in hospice clients and what can we do as caregivers to ensure this right for our clients? Research has suggested that QOL may be the most important measurable outcome of terminal care as it is focused on what is happening to the client. This means measuring the effect of a physiological change rather than the fact of the physiological change. In other terms, noting how pain reduction in a terminally ill client affords them greater freedom of mobility. Hospice caregivers should fully understand that well-constructed tools for measuring QOL are essential in evaluating the outcomes of all interventions. The goal of hospice care is to provide the means necessary to support the highest quality of life possible for whatever time one has remaining.
Quality of Hospice Care
Hospice care is for those individuals who have been diagnosed with a terminal illness and have an estimated life expectancy of six months or less. Hospice care is compassionately individualized and it does not speed up or slow down the end of life. Hospice clients receive the same quality of care as patients who are not terminal. One difference, however, is that the focus of care is quality of life rather than longevity.
Hospice care services are provided by a team of professionals who strive to meet ones goal for comfort by decreasing pain and addressing psychological, physical, spiritual, and social needs. It is not uncommon for hospice clients to slightly improve upon receiving the excellent care provided by hospice professionals. This may be due to an increased comfort as needs are being met, therefore, improving QOL. As a client, you and your loved ones are encouraged to be involved in developing your plan of care to ensure your goals are met and you remain comfortable. Therapies that are often helpful to hospice patients include nutrition therapy, physical therapy, medication, massage, and art and music therapy.
Hospice caregivers schedule regular visits to a client's home or other setting to provide them with the care and services necessary to meet their needs. Seven days a week, 24 hours a day, members of the hospice staff are available to assist you and include the following team members:
-Physicians
-Nurses
-Home Health Aides
-Social Workers
-Spiritual Counselors
-Volunteers
-Pharmacists
-Speech, Occupational, and Physical Therapists If Needed
-Bereavement Counselors
Selecting a Hospice Program
Whether you are seeking services for yourself or a loved one, the goal is most likely to receive services that will afford the client the best quality of life. Utilize your existing healthcare providers to inquire about recommended hospice programs, or ask a friend or neighbor for advice. The following are considerations that should be kept in mind when evaluating a hospice program:
Is the program Medicare-certified, state certified, or accredited by the Joint Commission?
Who are the hospice care team members and how are they trained and screened?
Is the hospice medical director a board-certified hospice and palliative care provider?
Does the hospice utilize a dedicated pharmacist for medication adjustments?
What services are offered and how are pain and other symptoms managed?
What hospice services are provided after hours?
What services are offered to my family or caregivers?
How are the costs for hospice care covered?
Just as a team of hospice care providers will be involved in delivering individualized care to terminally ill clients, prospective clients along with their family and loved ones, should work as a team to choose the best hospice provider that meets their needs and understands the importance of quality of life.