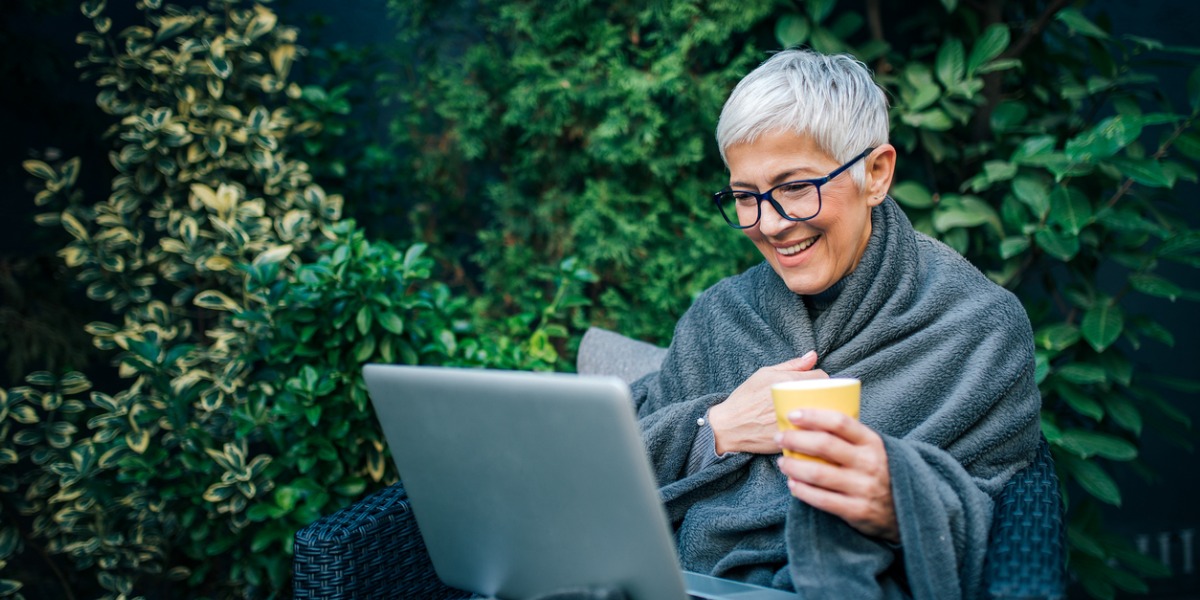 An academic study reported on in the Journal of Aging Life Care found that living alone and feeling isolated has a significant and negative impact on the health and mortality of seniors. The study states that the impacts of loneliness are similar in magnitude to the risks associated with high blood pressure, obesity and smoking.
Given the risks that COVID-19 presents to our aging population, many seniors are currently social distancing even from the friends and family members whom they usually turn to for support. This is increasing opportunities for feelings of isolation, and many are at risk of facing the associated health consequences.
In light of this, it's perhaps more important than ever for seniors to find ways to connect with their communities and keep their minds engaged during this unique time of home confinement. Using technology to connect with family and friends, taking a class or attending a virtual service at your house of worship are some ideas.
Additionally, Salus has gathered a list of some of the resources available to seniors in Orange County to help those who are social distancing:
Orange County Resources for Seniors who are Social Distancing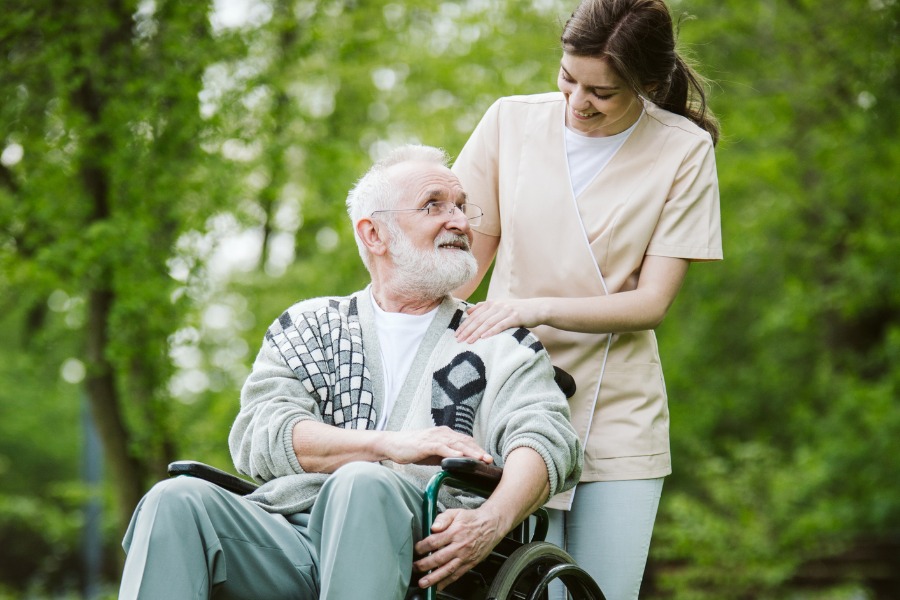 Friendship Line California – Social distancing has become our new norm, and seniors are searching for simple ways to stay connected. The Friendship Line offers both crisis support and a warmline for non-emergency emotional support calls. Seniors can call (888) 670-1360 24-hours a day and seven days a week to find support.
Hello Neighbor – If you want to let your elderly neighbors know that you're available to provide support as they social distance, the Hello Neighbor postcard program can help. Simply download the postcard, fill it out and place it in your window. This lets others in your community know that they can count on you for grocery shopping, daily check-in calls, mail pickup or urgent errands.
Great Plates Delivery Program – Getting fresh meals can be challenging when you're social distancing, but the Great Plates Delivery Program is here to help. Working in partnership with local restaurants, this meal delivery program offers seniors three fresh, hot and healthy meals delivered daily right to their door. There is no cost to sign up for the program. If you're interested in enrolling, call (714) 480-6450 for more information.
Digital Library Services – A great book or informative magazine is a fantastic choice if you're looking for a way to safely pass some time at home. The Orange County Libraries system offers a range of digital resources to help seniors keep their minds engaged while social distancing. Ebooks, audio books and other resources are available to borrow by visiting the library system's website.
Orange County Museum of Art – To support efforts to slow the spread of COVID-19, the Orange County Museum of Art is keeping their doors shut a little longer, but lovers of the arts can still find engaging digital content on their website. Virtual programming takes place on Thursday evenings, and carefully sourced fresh content is available weekly. There are many wonderful family friendly and senior friendly activities for all to enjoy.
Monterey Bay Aquarium Live Cams – There's nothing like the calm and relaxing atmosphere of an aquarium to soothe your mood. When you can't visit in person, an aquarium cam is the next best thing. The Monterey Bay Aquarium offers ten live cams daily as well as narrated feedings of the otters and penguins weekdays at 1:00 PM and 3:00 PM.
Get Outdoors – Across Orange County, many parks and county operated beaches are beginning to open on a modified schedule. Getting outdoors to enjoy the sunshine is a great way to stay active and reduce your feelings of isolation. Taking a walk with your family caregiver, enjoying a socially distant outdoor picnic or performing some light stretching exercises on the sand are some great ways to enjoy the outdoors. The Orange County parks operating schedule is posted here, so check in before you head out.
Everyone has a need for social interaction, and failing to meet this need can have unintended consequences. During these unique times, find ways to stay connected to your community while you're staying safe at home. Consider some of these ideas as a helpful starting place.
If you're looking for more one-on-one support, Salus is always here to help. Our professional caregiver services can help you or your aging loved one to feel safer and less isolated at home and supported while out in the community. To learn more about our accredited care programs, reach out to schedule a complimentary, no obligation consultation.