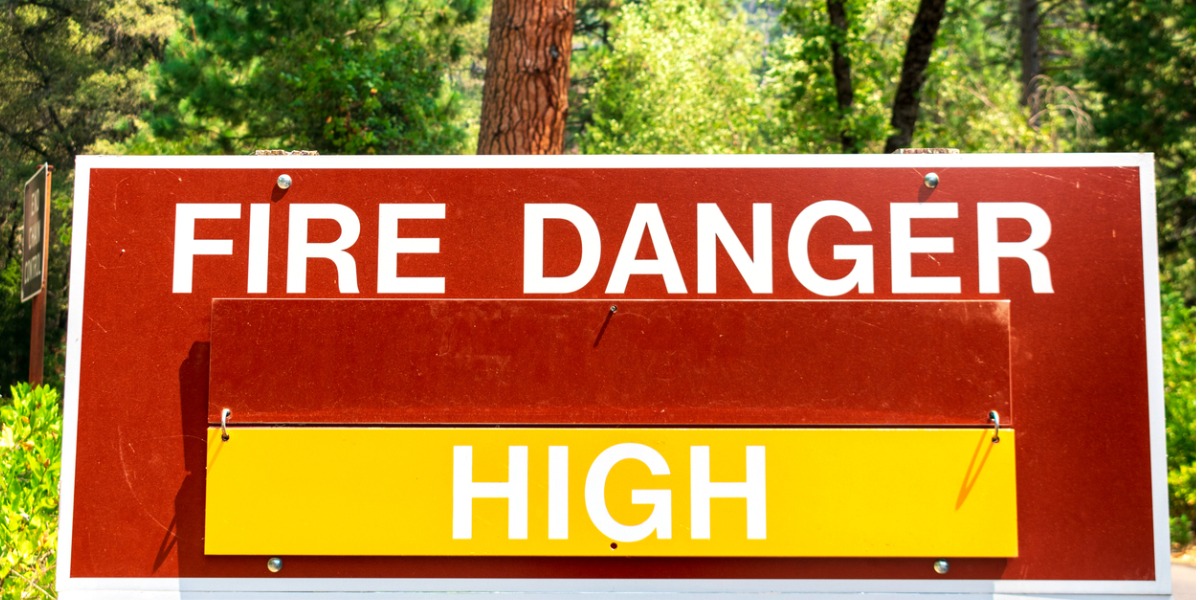 Fueled by strong winds and dry brush, wildfires are once again spreading across our Golden state and impacting Riverside County. Smokey skies, unhealthy air conditions and dangerous blazes are putting homes and people in danger, and causing us all to pause and consider what we need to do to stay safe.
September is Disaster Preparedness Month, and with these wildfires front and center in communities in Riverside County, this is an important time to consider the damage that they can cause and take some time to prepare for how to help our families avoid the worst impacts. It's especially important to consider how to help the most vulnerable and at-risk members of our communities, including frail elderly people. Ambulation limitations, general weakness, many medical conditions and Alzheimer's or other cognitive diagnoses all increase the likelihood that a senior could succumb to a fire, especially one that struck quickly, if they are ill-prepared and lacking support. That's why having a plan is so important. Salus offers these tips to help.
What it Means to Be Red Cross Ready
Riverside County seniors are best prepared to evacuate during a wildfire when they are Red Cross Ready. This means they have an understanding where the fires are, what areas are most at risk and which natural disasters might impact their community. Is a closer blaze a more imminent risk for a senior in Temecula, or are fires further away but winds sending smoke and hazy conditions toward the community? Stay informed with local news and weather reports, and spend a few minutes viewing reports from the Riverside County Fire Department. Spending just a little bit of time on this every day can help to keep your family safe.
Preparing A Senior's Emergency Evacuation Kit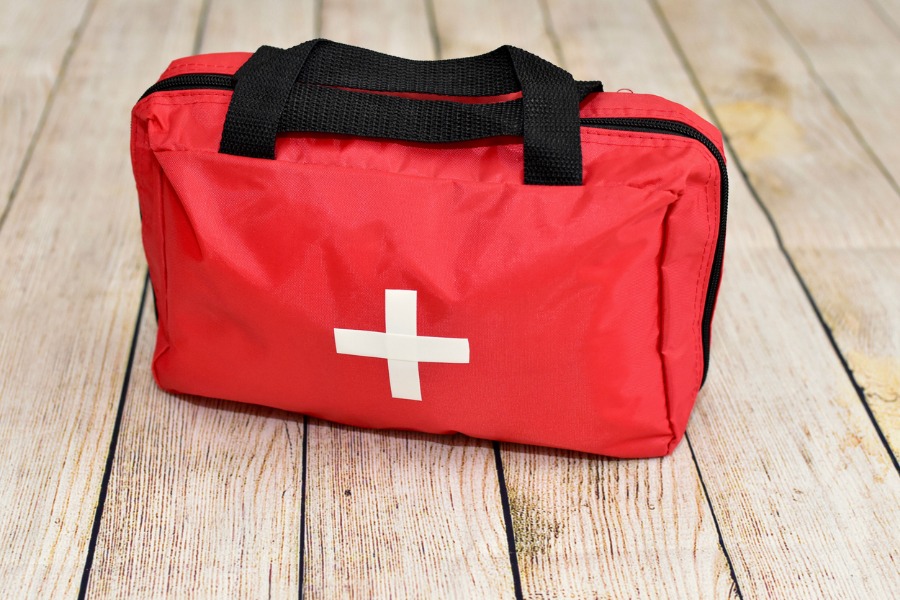 Evacuating your home is something that needs to happen quickly when a natural disaster hits. When it's time to go, there are certain essential supplies that are extremely important to have with you for health and survival. Since there's no time to pack when you might have minutes to get out the door, create your emergency evacuation kit in advance, and make sure one is packing for your aging loved one too. Known as your "go bag", this kit contains everything you'll need to get through the next few days.  At minimum, you'll need 3-5 days of prescription and over the counter medications, any necessary syringes, a blood glucose monitor for diabetics, drinking water, non-perishable foods and seasonally appropriate outfits and undergarments.
When skies are dark or smokey, a flashlight and batteries makes it easier to navigate your way. Having copies of medical and legal documents, recent digital photos of loved ones, contact information for family caregivers and your Riverside homecare provider can also make it easier to connect emergency responders with the people you need to contact. To more quickly make contact yourself, it's also a good idea to have a cellphone charger and extra batteries. 
If your aging loved one has a serious medical condition, pack a few disposable or cloth masks for evacuating to a busy shelter or another more heavily populated place. This is especially important while COVID-19 is still a concern for high risk seniors in Riverside County. 
The kit can also contain sanitary supplies to keep your loved one more comfortable if incontinence of bowel or bladder are a concern. While you will, in time, have the opportunity to restock these items, this kit will help you meet your more immediate needs as it might be difficult to travel to a Riverside pharmacy before the time comes that you're evacuated to a safer place than home.
Evacuation Planning in Riverside County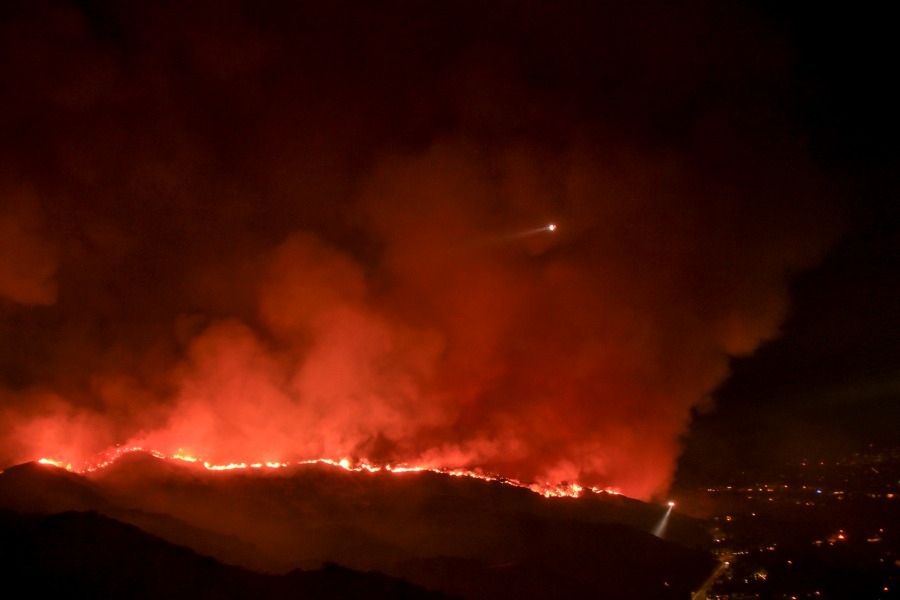 Disasters like Riverside County wildfires bring stress and confusion. Planning ahead of the disaster doesn't remove this, but it does reduce anxiety and the potential for dangerous mistakes. This week, take some time to create your family's plan. How will everyone get out of the home? Where will you meet? Who will report to others that everyone is okay? Who needs assistance, and how will they get it?
Each room in your home needs two exits in case the primary exit can't be used because of smoke or fire. One of these exits may need to be a window, and that window might need to be equipped with a ladder. If an elderly loved one isn't physically or cognitively able to reach and use a window or is incapacitated because of a serious or even life limiting medical condition, it's important to know that they'll have support in getting out of the home. Create a plan for who will help them. A family member, a reliable neighbor or your loved one's Riverside hospice nurse or caregiver are all good options.
Next, coordinate your safe meeting space. Once everyone has safely reached it, have one designated person assigned to call other relatives and friends to let them know you're safe. That person should also call for help from local firefighters or paramedics if necessary. Finally, know where it's safe to go next. Have a list of local shelters, hotels or safe neighbor's homes that are ready to receive you at a moment's notice and even late at night.
Review your safety and evacuation plan on at least a monthly basis to ensure everyone understands it and all information is up to date.
Conclusion
As fires continue to put homes, families and seniors in Riverside County at risk, Salus reminds you that planning is essential. Stay safe, and ensure that vulnerable seniors in your community are safe too. Remember these essential steps: Be Red Cross Ready, Know Your Plan, Pack A Go Bag and Evacuate Quickly and Safely.
Our Riverside hospice professionals are well prepared to assist our hospice patients and their family members. All are trained to follow disaster preparedness guidelines set by the American Red Cross and have the full support of our office staff in the event of an emergency. 
For more information on ways to keep your family safe in the event of a wildfire and important Disaster Preparedness tips, check out https://www.capriverside.org/program/disasterpreparedness.
There is no ads to display, Please add some