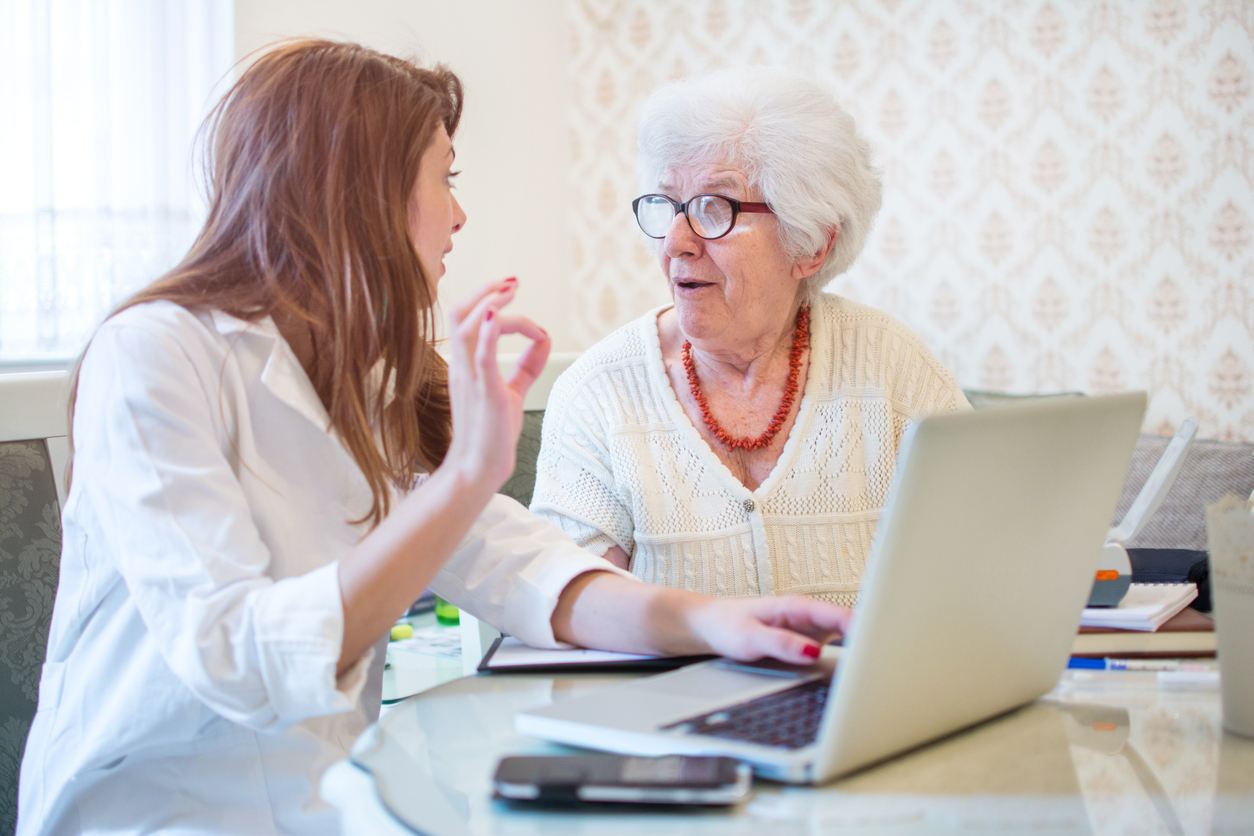 When it comes to in home care services, there are a variety of options available from home care to home health and palliative care or hospice. Family caregivers often feel confused when navigating these choices, and they sometimes have difficulty understanding which is right for their aging loved one. Salus Homecare San Gabriel Valley provides accredited home care and home health services. Let's take some time to explore the difference between the two.
What is In Home Care?
A personal aide or in home caregiver is a professional who assists seniors with non-medical needs. These often include getting dressed, bathing, providing support during ambulation, preparing meals, light housekeeping or escorting the senior to medical appointments or on errands.
While these individuals are trained professionals, they lack the healthcare licensing necessary to perform medical tasks. Their support with medical needs is limited to providing medication reminders or assisting with incontinence.
How is In Home Caregiver Scheduled?
In home care is sometimes short term (like when a senior is recovering from an injury or illness and needs extra support to maintain their hygiene). Many families choose it long term to support seniors with limited mobility or those with dementia. In home caregivers sometimes provide around the clock support. At other times, seniors hire them on an hourly basis to help with specific tasks or provide respite relief for a family caregiver.
What is Home Health?
Home health aides have more specialized training than personal aides. Unlike an in home caregiver, they assist with many medical tasks under the direction of a registered nurse and medical doctor. Home health workers include CNAs, LPNs or even RNs, though most RNs act more in a supervisory role. Many agencies also lump physical, occupational and speech therapy under home health. A medical referral from your doctor is also necessary to receive these services as well.
How is a Home Health Nurse Scheduled?
Home health is ordered by a doctor. This is necessary to qualify for reimbursement under Medicare or most other insurance plans. It is often short-term and common after a hospital discharge. Most home health aides visit the senior for a few hours to assist with certain tasks. They may visit daily, a few times a week or even just once a week.
Home health scheduling often depends on the severity of the situation and what the doctor believes it will take to help keep the patient stabilized. Tasks that home health care supports include managing IVs, caring for wounds, administering medications and monitoring vital signs.
Is Home Care or Home Health Right for My Loved One?
Deciding whether an in home caregiver or a home health nurse is right for your loved one involves first examining what their needs are. Essentially, it is important to decide whether your loved one's needs are medical or non-medical in nature. An accredited provider like Salus Homecare San Gabriel Valley can assist with this by conducting an evaluation. Once the needs are determined, it is sometimes necessary to get a referral for services from the doctor.
If your loved one is ready for discharge from the hospital, it is likely this referral already exists. If this is the case, discuss discharge planning with the hospital discharge planner or social worker.
It is sometimes complicated to navigate your in home care options. However, having a basic understanding about the difference between home care and home health often helps. If you still have questions, Salus Homecare San Gabriel Valley is always here to help. Call us to learn more or schedule your complimentary, no obligation consultation.
There is no ads to display, Please add some