Overview of Long Term Nursing Services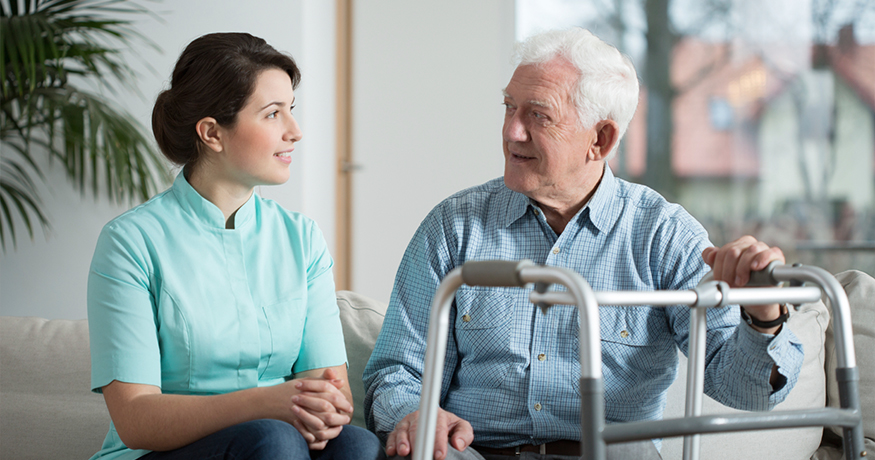 Chronic health conditions can impact an individual's ability to independently manage their symptoms, vital signs and overall health. With Salus Homecare of San Gabriel Valley's home health in place, these tasks are simplified, and long term health concerns become easier to live with, without impacting independence.
Long Term Nursing Services Provided:
Diabetes
Heart Disease
Uncontrolled Seizures
Parkinson's disease
Alzheimer's disease
Cancer
Paralysis resulting from a spinal cord injury
Salus Homecare of San Gabriel Valley involves industry leading professionals in developing and maintaining a plan of care that is individualized and promotes health and longevity. This team approach is inclusive of your primary care physician and any specialists who are helping to manage your healthcare needs.
Long Nursing Term Care FAQ's
To read more FAQs, click here. If you have any specific questions, feel free to call our 24/7 hotline at (888) 725-8742
Are clients under contract and required to continue using your care for any period of time?

No. Salus Homecare of San Gabriel Valley does not require any client to sign a contract. Fees will never be assessed if you decide to stop using our services or increase or decrease them at any time.

Is therapy always a part of long term care?

No. Salus Homecare of San Gabriel Valley creates an individualized care plan for each client based on orders provided by your physician and a thorough evaluation of your needs and goals. Sometimes therapy is appropriate, and when that is the case, our agency will provide both services and manage the schedules of the professionals who are assisting with your care.

What does care plan mean?

Your care plan is a personalized document that is created during your initial evaluation. It provides information about your stated goals and the services that are being initiated to support your medical needs and, if appropriate, your non-medical needs. Developing the care plan involves consulting with your physician, involving you and talking to any family caregivers. This document is easily modified at any point in time and will be reviewed on a regular basis to ensure care remains high quality and beneficial.