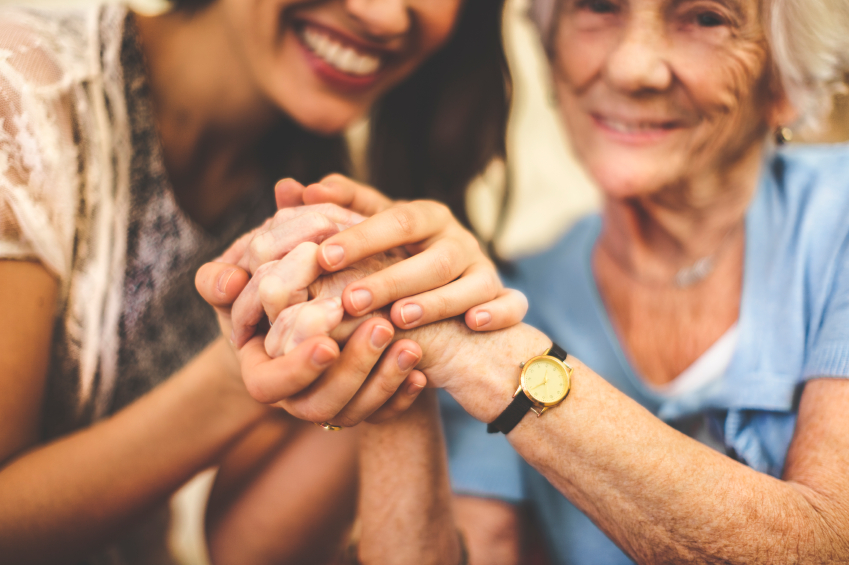 The holidays are a time for families to come together. Sometimes, they are eye opening for adult children. Parents may have aged more than expected. Cognitive decline might be evident. The struggle to remain independent might appear very real. While all of these life events typically happen over time, each seems sudden to a child who lives miles away and only has the opportunities to visit home once or twice a year.
The aging process might be more evident when visiting this holiday season or it could simply make sense to start planning for the future. Here are some tips to help you make decisions and sit down to have difficult conversations.
When Your Parents are Healthy
When your parents are doing well physically, mentally and emotionally, it's easy to not want to butt in. Still, consider asking about important aging related issues. While respecting the privacy of mom and dad has value, never ignore important topics. Know what your parents' plans are. Do they have a will in place? Is someone named financial power of attorney and healthcare power of attorney? What are their long term plans? How realistic it is that they will be successful in reaching them considering their current financial situation? If changes are in order, it is often easier emotionally and financially to plan before a health crisis arises rather than after.
Helping Aging Loved Ones Navigate Through Changing Seasons
When things do look different during a visit, some conversations are even more important to initiate.
Watching your parents struggle with simple tasks such as brushing their teeth or tying their shoes is disconcerting. Remember, these signs should not be ignored. They often open the doors to important conversations about independence. Whether your parents' pantry is bare or their appearances is less put together than usual, consider this a warning sign. They might need more help.
Physical Health
Ask your parents how they are doing and what tasks they feel they need help with. This might also be a good time to discuss their goals for the future. Are they interested in moving to an assisted living facility, or would they prefer to age in place? Consider how you can help to make this happen. Are family or friends available in the immediate area to step in and help? Can your parents afford full-time or part-time in home care? Are you in a financial position to pay for this care? Can family all chip in to make it a reality?
Cognitive Health
In addition to your loved one's physical health, notice if there are any changes in their cognitive health too. Increased forgetfulness, sudden behavioral changes or trouble keeping up with simple conversations might be signs of early dementia. Adults often try to hide such behaviors in fear of losing their independence or ability to age in place.
If a conversation about dementia is warranted, keep in mind it is a delicate one. Approach it with empathy and compassion. Encourage aging relatives to see a doctor for an evaluation and possible diagnosis. Remind them that many treatments are available, and early intervention often delays the progression of Alzheimer's or other forms of dementia. Be helpful and supportive but proactive, and encourage them to participate in all decision making to the best of their ability.
Tips That Make Having Difficult Conversations Easier
While having these tough conversations is often intimidating, they are important. Pick a quiet time, without distractions so you can fully focus on the conversation. Share your concerns, feelings and observations openly and honestly. Emphasize that you want to support and advocate for them, but never try to take complete decision making power away from them. Open ended questions, rather than yes or no questions, are a great way to get the ball rolling and let your loved one know you value their opinion. Above all, listen, and make sure to end the conversation with a plan. While you might not be able to complete all the steps of your plan in one visit, it is often possible to get the ball rolling.
Salus Homecare Los Angeles supports long distance family caregivers as they help aging loved ones to meet their personal, home care and healthcare goals. We are always here to listen, assist and offer professional advice. Let us know if we can help.
There is no ads to display, Please add some