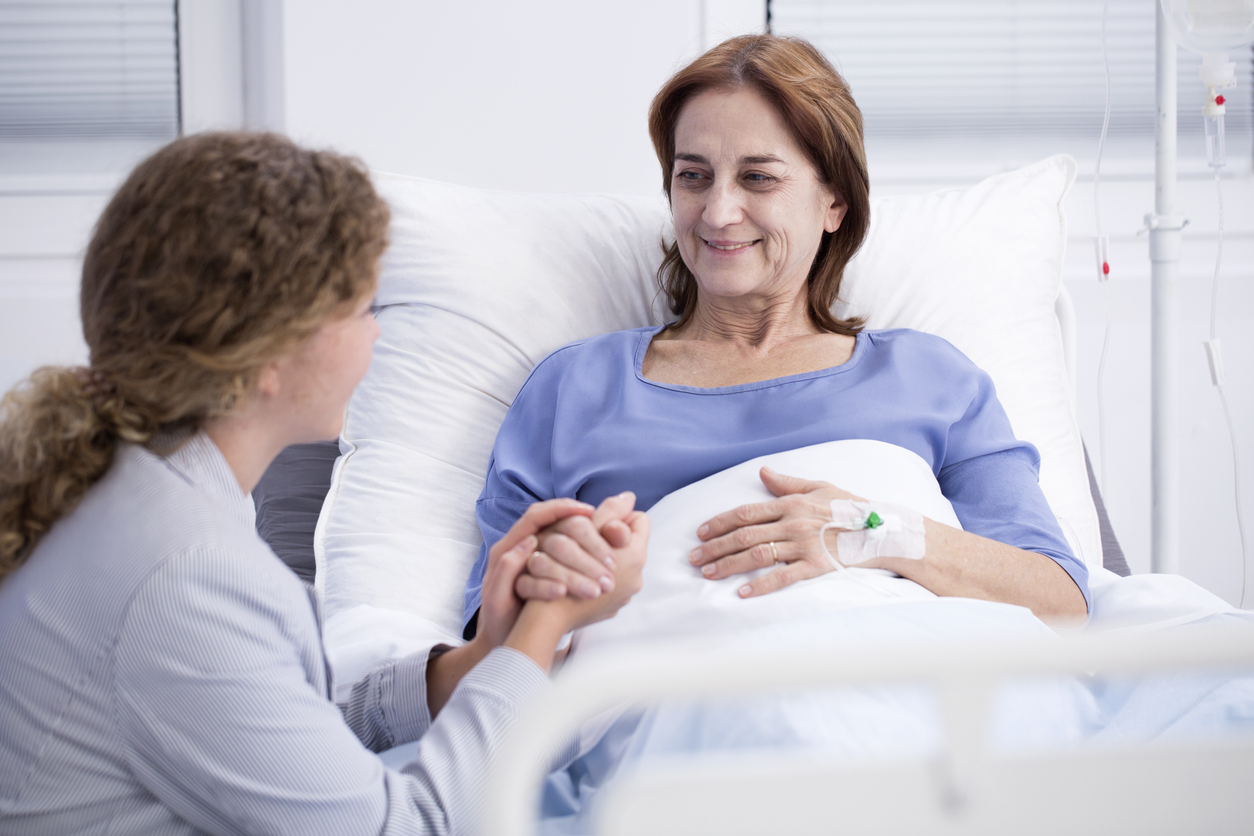 The value of quality care cannot be overstated when the end of life is near. This is the time to shift goals away from making curative attempts and toward providing comfort, peace and a sense of purpose for the patient and their family. A patient feels empowered when they have the ability to play a role in deciding what comes next, and their day to day life is often improved when they are home and surrounded by the people and things they love the most. This is what hospice care provides.
Transitioning to Hospice
Families sometimes believe that stepping away from curative treatments means leaving their relationship with their loved one's primary care physician behind. When that relationship has been build over time and upon trust, this is a difficult choice for them. It can lead some to feel that hospice is not the right choice.
However, it's important to understand that a professional hospice team values this relationship and always encourages the patient's physician to remain involved. In fact, their contributions are invaluable when it comes to consulting with the team and family. Doctors provide direction about the best approaches for comfort and quality of life. Not only does this result in a more effective plan of care, but it protects the sometimes fragile emotional health of the patient and their family, benefiting them physically and psychologically.
Compassionate Care Hospice Referrals
In most cases, it is the patient's primary physician who first broaches the conversation about hospice. They might discuss why it is time to consider it and the benefits it offers. Educated doctors recognize that early referral is often best for many terminally ill patients. This is because it allows them to take advantage of the many benefits of hospice care. It can even help them to better cope with their condition and enjoy improvements in their day to day prognosis. A professional hospice care provider recognizes the importance of this first referral. We strive to educate medical professionals so that referrals are timely and they provide accurate, honest and thoughtful information to patients.
Hospice Care Plan
Once the referral is made and a patient makes the decision to enter hospice care, a doctor's involvement remains critical. The initial plan of care is inclusive of the patient and family. It will address challenges and goals and wrap a team of professionals around the family to help ensure needs are met. The doctor's understanding of the patient's illness and any special considerations is extremely helpful in both developing this plan of care and modifying it if changes are necessary. For instance, he might recommend an increase or decrease in pain medications to ensure quality of life remains high. He might also help to answer questions, ease concerns and even provide emotional support throughout the course of hospice care.
A Doctor's View of Hospice
At Salus Hospice, we've designed our program to empower medical professionals to feel confident in recommending us to their patients. Our program helps each patient to live each day to the fullest. That is why we place emphasis on including your doctor in helping to provide you with the best care possible. This partnership has benefited every family we have served. We take great pride in hearing this from our patients and hearing the opinions of medical professionals who work alongside us through various hospice care experiences. We'll leave you with a quote from Dr. Bart Barrett, MD:
"Salus is the first hospice agency that has truly partnered with me in caring for my patients. They involve me in every care decision, provide meaningful input and are incredibly responsive. I feel respected, valued and appreciated. Salus helps me love and serve my patients, acting as my hands and giving them the compassionate care they deserve."
If your family is faced with the challenges of accepting a life-limiting diagnosis, we're here to help. Discuss hospice care with your doctor, and then, contact Salus Hospice Los Angeles to learn more about our program and request your complimentary, no obligation consultation.
There is no ads to display, Please add some