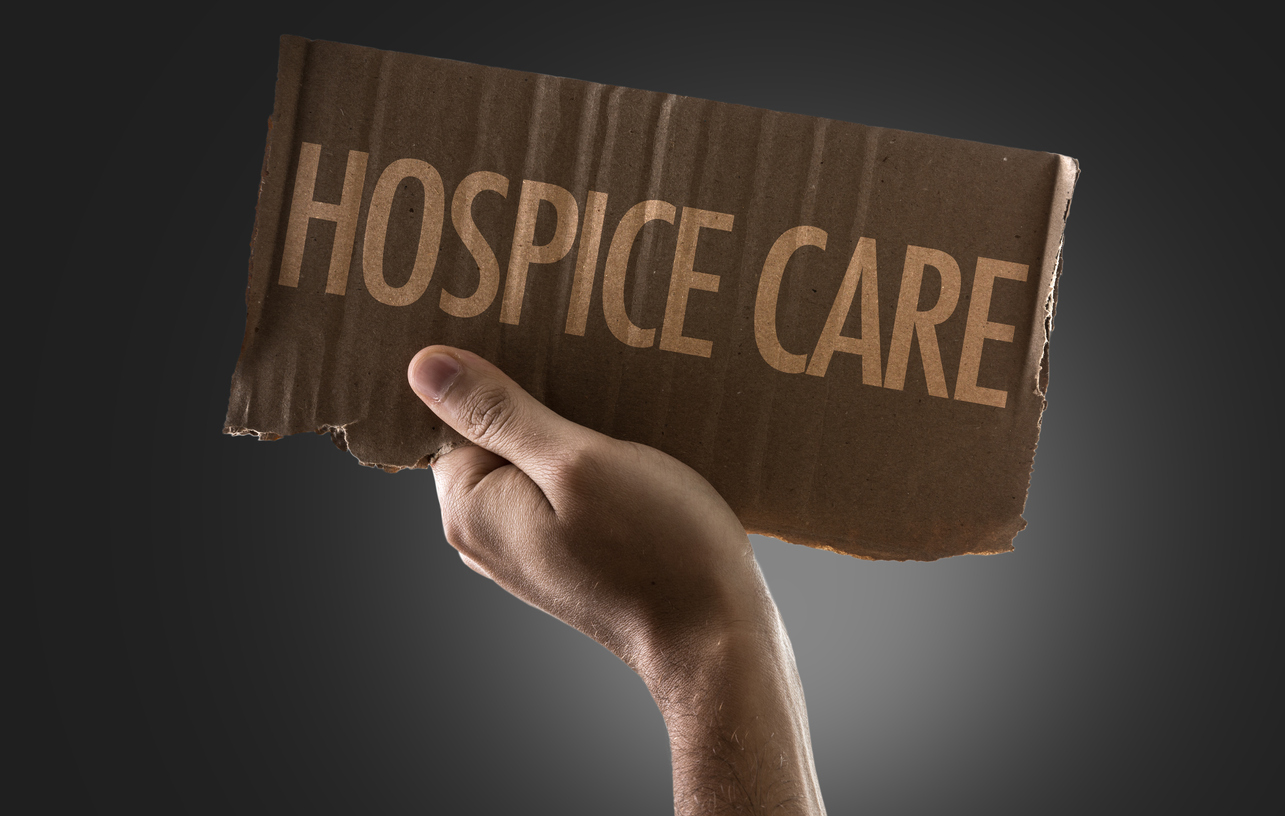 Hospice is comfort care provided to patients. It helps them better manage pain when a life-limiting illness has been diagnosed. It also provides emotional and spiritual support that helps patients and their families find acceptance, comfort and purpose and discover answers to oftentimes complicated and personal questions. In the realm of hospice care, the Centers for Medicare and Medicaid Services have defined four levels of care. Patients may experience all four levels of care or only one or a few. However, all Medicare approved hospice providers must provide patients with the ability to access all four levels including hospice care at home, severe symptom management, in-patient hospice care and respite care.
What is Hospice Care at Home?
In the vast majority of cases, hospice care is provided exclusively at home. This is the location that is most comfortable for the patient. It is also oftentimes the easiest one for friends and families to access and spend time with their loved one. Team members including a chaplain, social workers, nurses, volunteers and the hospice medical director participate in overseeing and providing care. The number of visits each week and length of each visit varies depending on the patient's needs.
What is Severe Symptom Management at Home?
Even when symptoms are severe, most patients prefer to receive hospice care at home. However, the most severe symptoms sometimes require that the patient receive more around the clock support in the home environment. In this case, agencies like Salus Homecare Los Angeles Artesia arrange care in shifts to attend to the patient's needs at home or even their bedside. This allows care to be provided for the majority of day and night or even around the clock, depending on the patient's individual needs.
What is In-Patient Hospice Care?
Most symptoms are possible to manage at home. However, sometimes a patient needs care that cannot be provided in that environment. While rare, this creates a need for in-patient care. Most hospitals have beds devoted to hospice patients. The wing or unit where these beds are located is often called the in-patient hospice unit. Most patients spend an average of 3 to 5 days in an inpatient unit when this type of care is needed and then return home.
What is Hospice Respite Care?
After a terminal diagnosis, the patient is not the only one who needs support. Family members do too. Hospice respite care gives family caregivers a break by providing at home or in patient care to the patient. Care is sometimes provided on an hourly basis, and at times, for an extended period of time, from one to five days.
What is the Difference Between Hospice and Palliative Care?
The above levels of care are all within the hospice envelope. Another type of care that is sometimes confused with hospice care is palliative care. While both programs are similar in some ways and appropriate for individuals with life limiting illnesses, palliative care is usually initiated much sooner. The requirement that a patient has a life expectancy of six months or less is not there with this type of care. Patients can also continue to receive curative treatments alongside palliative care. With hospice care, curative treatments are discontinued and care shifts to pain management.
How is Hospice Paid For?
When patients are referred to hospice by their doctor, hospice is a fully covered expense under Medicare, MediCal or the Department of Veterans Affairs. Most private insurance companies also offer hospice coverage, but the amount can vary. The requirements for hospice under Medicare include the patient having Medicare Part A, the doctor certifying that the patient has a life-limiting illness and the doctor certifying that the life expectancy is six months or less as long as the illness follows the expected course of action. There is not a limit to how long a patient can remain under hospice care.
Understanding hospice is important in order to make the best decision for yourself or your loved one. While some information is provided here, Salus Homecare Los Angeles Artesia is always available to answer your other questions and help put your mind at ease while you make your decision. Call us anytime to learn more.
There is no ads to display, Please add some