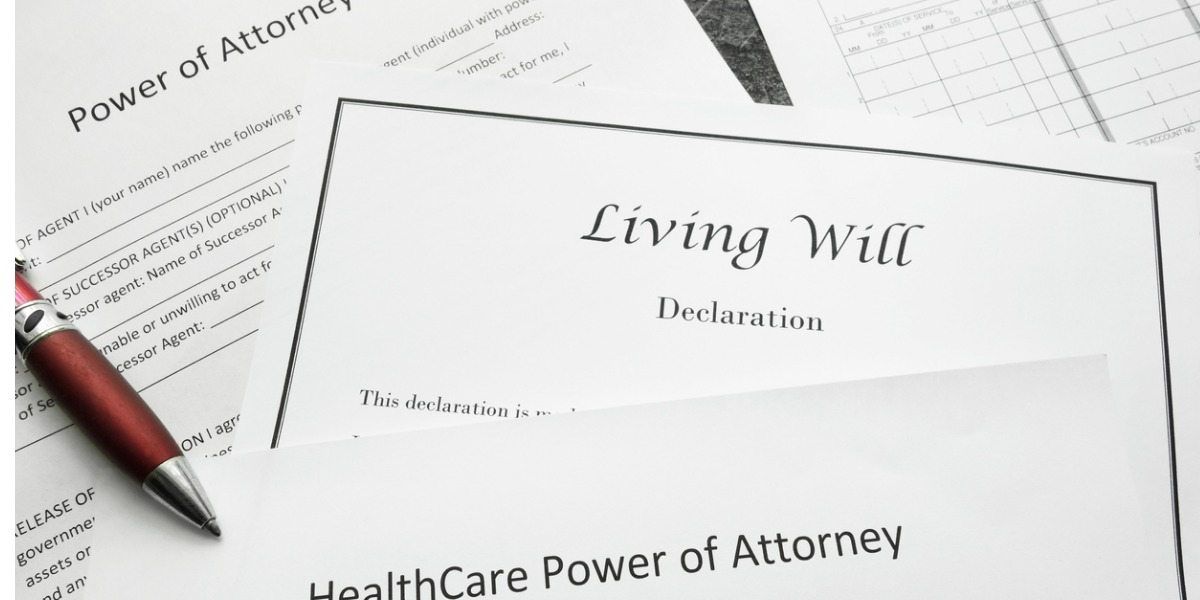 Death is an uncomfortable topic to discuss. After all, no one wants to consider a time when they are no longer around or think about continuing on with life without their parents, siblings, spouse or children. Yet failing to have conversations about end of life planning can leave your loved ones wondering what your wishes and goals are and make them vulnerable emotionally and financially if you are sick, hospitalized or near the end of your life.
There will never be a comfortable time to talk about the end of your life, but the best time for end of life planning is right now. Having a solid, well thought out plan can reduce or eliminate stress and anxiety should you at some point face a life-limiting medical diagnosis, and it also makes it easier for your loved ones to feel confident if they're put in a position where they must make choices on your behalf.
End of Life Planning
End of life planning essentially involves considering three components:
Who is your person?
What is your plan?
Are there any limitations?
There is no right or wrong way to approach the process of considering these three components, and your plan will be highly personal. While it's a good idea to involve family members and medical professionals in this process, it's more important to ensure that the decisions you make are your own. A few questions to ask yourself along the way include:
What do you value most in life? If an accident or health condition compromised your ability to continue enjoying those things, how would your new quality of life impact the decisions you might make about care?
What are your feelings about death and dying? Is this something you are willing to accept more openly when the time comes, or would you prefer to attempt any and all interventions to delay death for as long as possible? What, if anything, about your health condition might change your feelings about that?
Are there specific physical, mental health or cognitive conditions that might make you think life-prolonging treatments should no longer be used? If so, what are they?
What beliefs or values do you hold that are critical for those providing care to you or making decisions for you to understand and respect if you're faced with a life-limiting health condition?
Working Through the Process
Expect it to take some time to work through these questions, and know your answers might change over time too. For instance, healthy and newly married 25 year old "you" would likely answer these questions in a very different way than 75 year old widowed with early stage dementia "you". It is important to feel comfortable with the decisions that these questions lead you to, but it's also okay to return to them and make completely different decisions at some point in the future.
Depending on where you are in life and whether you're currently in hospice care, learning about a medical diagnosis, or making plans well in advance of any health declines, it can be helpful to talk through these questions with family, a medical social worker, your hospice or palliative care provider, or a trusted therapist or chaplain.
Once you reach the point of feeling confident, it's time to put your plan in place. Look back on those three components of end of life planning that we touched on earlier. You have a few important decisions to make.
Who is Your Person?
If you are 18 years of age or older, it's important to designate a person or people to take care of your medical and financial matters in the event that you become incapacitated or for other reasons cannot make decisions for yourself. One person can fill both roles, or you might choose to authorize one person to make medical decisions (your healthcare power of attorney) and a separate person for financial matters (your durable power of attorney for finances). Either way, carefully consider your options and ensure that each person is someone you trust and feel confident communicating with.
What is Your Plan?
Advance care directives provide you with an opportunity to express your plans in the event of an accident or illness. Your goal here is to outline your plan for managing and coping with a life-limiting illness so you can then create a written document that details your healthcare priorities and preferences. Having advance directives can help your family and medical providers to avoid confusion if you're ever faced with a life-limiting illness, and this document can prevent many family conflicts surrounding how your treatment will be managed too.
Are There Any Limitations?
Whether you are currently facing a life-limiting illness or have been recently diagnosed with a condition that may impact quality of life at some point in the future, it's important to consider what types of life-sustaining or life-prolonging measures you might prefer. Some people choose to include a do not resuscitate order (DNR) or specific instructions regarding feeding tubes, mechanical ventilators, dialysis or other interventions. These instructions are often included in a living will and shared with family members, the healthcare power of attorney and medical providers in the same way that other advance care directives are.
We recognize that this is not an easy process to walk through. Death is not something that any of us ever want to think about. However, end of life planning is extremely important, and it can help to relieve stress and anxiety for you and your loved ones if you ever are diagnosed with a life-limiting illness.
Start this process early, and take time to review the decisions you've made anytime you experience a change in your family situation or health status. This is the best way to ensure that your plans will always be followed even if you're not able to voice them yourself.
There is no ads to display, Please add some