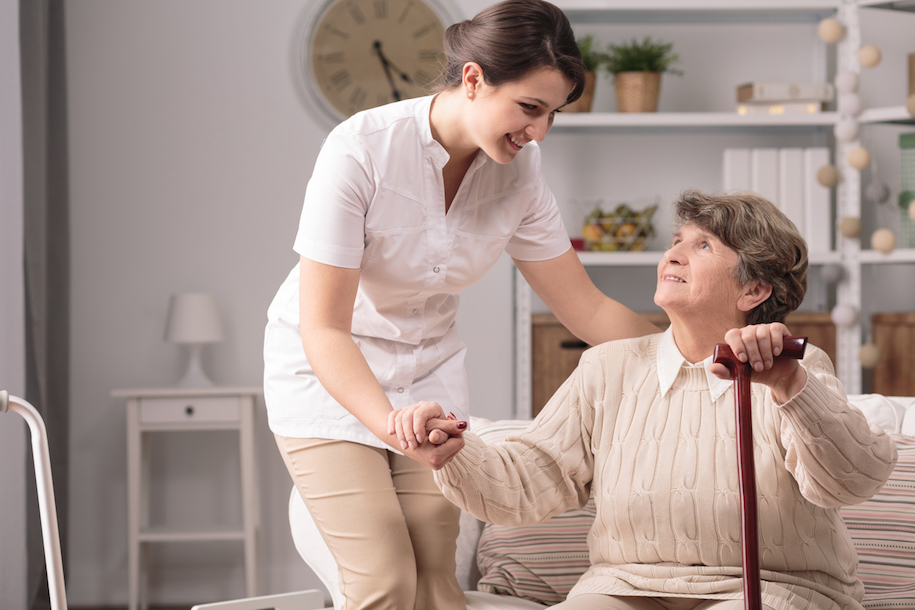 When a parent or aging loved one's needs increase, taking on the task of caring for them on your own is often difficult. Well-meaning family members often step in and try to assist. However, they have to balance their own needs and lives with those of their loved ones. Some also face physical limitations that make it difficult to provide care. For many families, it quickly becomes clear that a different option is necessary.
Evaluating Nursing Home Placement
As families consider their loved one's long term care needs, many look to placement in a nursing home or assisted living facility. These choices do have some advantages. They often provide a safe, sanitary and comfortable environment for a senior to age in. However, there are challenges to accessing this type of care. There are also some clear advantages to remaining at home. When evaluating the choices, in home care is often a preferred solution.
Customized Care Options
In home care offers personalized assistance for a senior in the comfort of home. It not only ensures safety and comfort, but it is an excellent choice for families wishing to support their loved one's goal of aging in place. With the right help, seniors remain at home, close to family and surrounded by the things they love. Staying at home also offers significant advantages for seniors with dementia. With an effective care plan, it does not disrupt normal routines and habits.
The Availability of Quality Care
Availability is also a factor when considering the best care option for an aging loved one. According to an article in Forbes Magazine, a significant number of nursing homes are moving away from providing long term care beds and toward assisting more with short term, rehabilitative stays. This is due to the variation in reimbursement between Medicaid and Medicare. Whereas Medicaid reimburses for long term care beds at a rate of $125 per day, Medicare reimburses for rehabilitative beds at a rate of $500 to $600 per day. This is causing a shortage of long term care beds in some areas. The shortage makes it difficult for many families to find placement in a quality facility. Instead, when they choose in home care or home health care, a care manager meets with the family, discusses their needs and offers concierge level services to coordinate appropriate professionals to exactly meet them.
Cost
Another factor to consider when making long term care decisions for a senior is cost. According to the U. S. Department of Health and Human Services, nursing home bed costs average at $6,500 per month and are even higher in some facilities or areas. The senior has no option to only pay for some services or a certain amount of assistance from professionals. However, with in home care, the family dictates the schedule making it easier to find a solution that meets both the needs of the senior and the family's budget. Salus Homecare Los Angeles offers services ranging from part-time to around the clock and even occasional respite care. Unlike in a facility, services are also easily decreased if improvements are noted or increased as needs change.
Emotional Health
Finally, supporting a senior's goal of aging in place often has a significant, positive impact on emotional health. Seniors feel empowered when their choices are recognized and respected. This adds value to their lives and enhances the quality of their day-to-day experiences. For those who are recovering, this positive outlook can sometimes decrease healing time and improve chances of experiencing a full recovery and regaining complete independence. With quality in home care in place, this is easily achieved safely and comfortably and without unnecessary disruptions to the family unit.
In home care offers many benefits to seniors and their loved ones. For many, it is a cost effective, preferred choice that makes it possible to maintain normal routines and preferred living arrangements. If your family is faced with a decision about long term care, we are here to help. Call Salus Homecare Los Angeles and request a complimentary, no obligation consultation.
There is no ads to display, Please add some