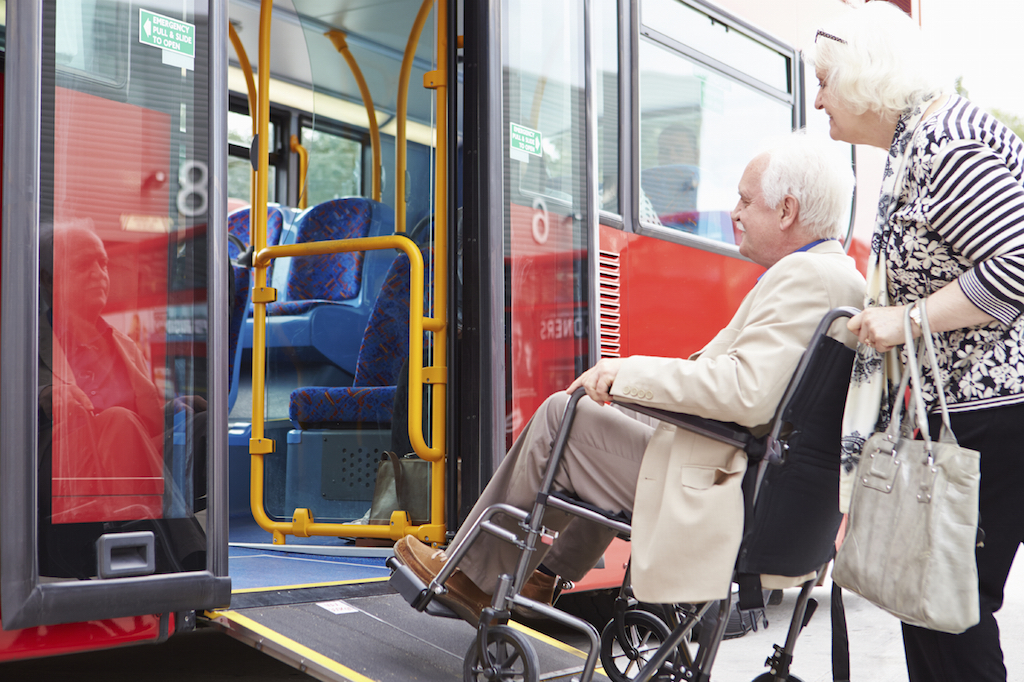 A significant number of Los Angeles seniors do not drive, and this presents certain challenges. Buying groceries, picking up prescriptions, getting to medical appointments and remaining connected to members of the community are difficult tasks when you no longer drive and public transportation options are limited. This is a time when seniors need the community to step up and help by providing reliable, safe transportation to get them where they need to be.
Calling on Family
Family members are often the first option for seniors in Los Angeles who can no longer drive. Spouses, adult children and grandchildren are familiar faces, and they provide reliable and comfortable transportation. While this is often the preferred choice of seniors, it does come with some limitations. Work and social constraints present that sometimes make it difficult for family to help. Some seniors also have distant caregivers, and extended miles make it difficult for them to provide transportation on a regular basis.
Los Angeles Public Transportation for the Elderly
When family members are unavailable, many seniors turn to elderly and disabled transportation services in Los Angeles. While these services are reasonably priced, they often operate with the help of volunteers or via a bus that might not provide door-to-door pick-up and delivery. Seniors with mobility limitations find it difficult to walk to a bus stop, stand and wait for their transportation and even navigate from a drop off location to the place they need to be. Volunteers are sometimes unreliable, and this might mean that a senior misses an important appointment or special gathering. Additionally, many of these services have to be scheduled by calling for an appointment, and some seniors have cognitive deficits that make it difficult for them to make that phone call.
Private Senior Transportation
There are also private agencies providing transportation for seniors in Los Angeles. Private transportation often offers better customer service than public transportation, and it is typically door-to-door. However, using this option still requires seniors to call and schedule services, and the drivers may change each time so the services are not as personal. This sometimes causes problems for seniors with early stage Alzheimer's or other forms of dementia.
Hiring a Los Angeles In Home Aide
When friends and family are not available to meet a senior's transportation needs, a final trusted option is to hire a professional Los Angeles in home aide. These caring individuals are tasked with helping seniors with many daily activities including providing reliable transportation and accompanying clients to appointments. This level of service is far more personal than public or private transportation because the aides form relationships with seniors, come to understand their needs and offer the appropriate level of care out in the community. Seniors also never have to worry about calling to schedule transportation or whether or not their driver will show up on time. This relieves stress for both seniors and family caregivers in Los Angeles and helps seniors to stay connected in their community.
If your loved one is in need of reliable transportation, assistance with activities of daily living or help with other home care or medical needs, Salus Homecare Los Angeles is a respected provider that you can place your trust in. We employ qualified home care professionals in Los Angeles, and they undergo extensive background checks and ongoing training in senior care. Our services help seniors to age in place and reduce family caregivers' stress. To learn more about our nationally accredited home care and home health programs, call and schedule your free, no obligation consultation.
There is no ads to display, Please add some