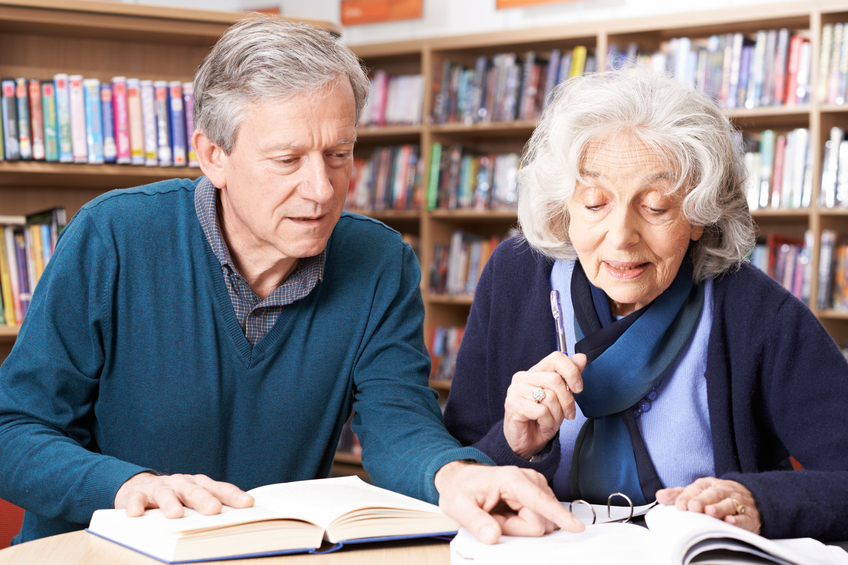 Alzheimer's disease impacted nearly 5.4 million seniors in 2016. This disease not only takes a toll on their mental and physical health, but it is often responsible for lost independence. Families are also impacted when a loved one is diagnosed with Alzheimer's. Many family caregivers are forced to leave their jobs, reduce their income or in some other way meet the financial, medical and personal needs of their loved ones which often increase through the various stages of the disease.
Alzheimer's Disease – The Hope for a Cure
Currently, there is no cure for Alzheimer's disease. Research continues and treatments are improving, but scientists have yet to find a certain path to slowing or stopping Alzheimer's from progressing in all seniors.
As part of continued efforts to find a cure, researchers recently asked an important question. Is there a link between the use of statin medications and a reduced risk of developing Alzheimer's disease? According to a recent study conducted at the University of Southern California, there might be. The study included nearly 400,000 Medicare beneficiaries over the age of 65. It noted that individuals considered high users of statins, medications often used to lower cholesterol in the body, for two years or more in many cases lowered their risk of developing Alzheimer's. There was some indication that this might be more effective in women than men. Black men also did not show a statistically significant reduction in risk. This may have been due to the small sample size of that population included in the study.
Studying the Link Between Statin Use and Alzheimer's
The findings of this study do contradict some previous studies which did not show a correlation between the use of statins and a reduced risk of Alzheimer's disease. The authors did state that their findings are not proof of benefits. Rather, it is helpful information and proof that further studies are warranted.
While all statin medications that were a part of this study showed some ability to reduce risks of Alzheimer's, the most consistent results were found among patients prescribed Zocor and Lipitor. Both of these medications are able to cross the blood-brain barrier. While further research is needed to explain whether this is significant, it may hold clues as to why and how these statins are able to help.
Multiple Approaches for Preventing and Treating Dementia
The new study also gives credence to the idea that preventing and fighting Alzheimer's requires more than a "one-size fits all" approach. Perhaps this is because Alzheimer's is difficult to diagnose, not yet fully understood and only one type of dementia. In addition to Alzheimer's, there are many other causes of dementia including Lewy Body's, Parkinson's, vitamin deficiencies, genetics and lifestyle choices. Since an individual may be suffering from Alzheimer's or another form of dementia for many different reasons, prevention and treatment look different for every case.
Does statin use hold the key to preventing Alzheimer's for many seniors? Time and further research may tell. Salus Homecare Los Angeles continues to support the fight against this and all forms of dementia. We support research like this and the efforts of professionals who are making a difference. If your family has been impacted by this disease, remember that we are always here to help. Call with any questions or to schedule a free, no obligation consultation.
There is no ads to display, Please add some