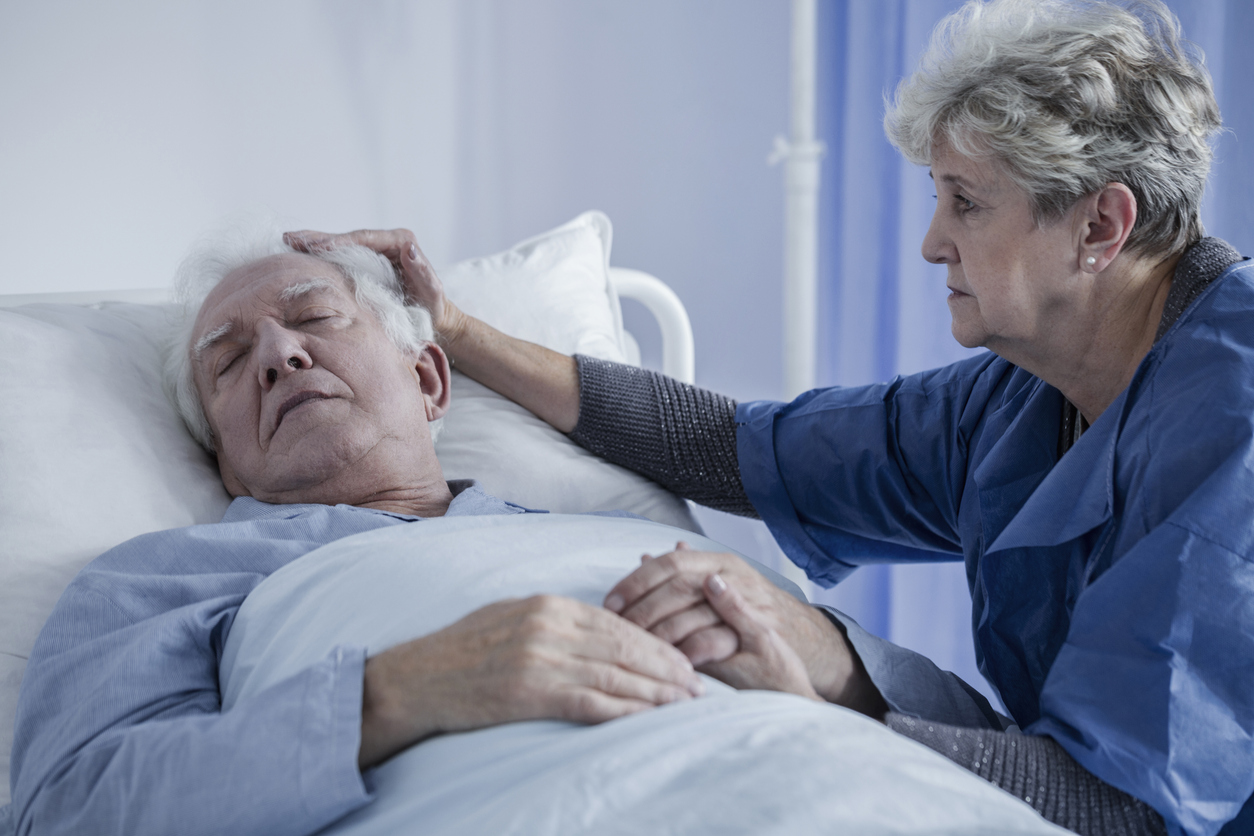 Parkinson's disease is a neurodegenerative disorder. It impacts a person's movement, balance, flexibility and ability to live independently. The disease progresses over time. While in and of itself, experts do not consider the disease to be deadly, as people progress through it, their risk of experiencing symptoms including falls or aspiration increases. This often leads to death if the individual does not have the right care in place.
Many seniors with Parkinson's rely on family caregivers. Loving family members provide seniors with the support they need to remain at home and maintain their highest level of independence. While a noble cause, acting as the caregiver for a loved one with Parkinson's is not always easy. Dedicated spouses and adult children often feel isolated, conflicted, overwhelmed or anxious. They are sometime uncertain about what to expect through the progression of the disease and how much attention their loved one needs.
In this situation, it is important for caregivers to restore equilibrium, find balance and take time to take care of themselves. Salus Homecare Los Angeles offers the following tips to help.
Acknowledge Your Feelings
Feeling sad, uncertain or even angry at times is okay. In fact, it's normal. Acknowledge all of your feelings, not just the happy ones. Admit when you are struggling and when you need help. Taking care of your emotional health means owning up to feelings and expressing them in a healthy way. Talk to friends and family about the things you are experiencing. If your feelings ever feel out of control, take some time to seek professional help.
Respect Your Limits
As a caregiver for a senior with Parkinson's, you have a lot on your plate. From managing day to day tasks to assisting at medical visits and even taking over financial decision making, understand what you feel comfortable with and which tasks are not right for you. For instance, if bathing your dad is physically or emotionally difficult, ask for help. Meeting every need on your own and providing perfect care 24/7 probably is not realistic. Delegate some responsibilities to others. If necessary, call on a professional care provider like Salus Homecare Los Angeles to help.
Find Some Leisure Time
Providing care for a loved one with Parkinson's is sometimes a 24-hour event. However, remember that it is important to take time for yourself too. Build in time at least once a week to take a walk, attend an exercise class, grab a bite to eat with friends or simply rest. Use this time to quiet your mind and maintain your sense of self. Doing this often involves accepting respite support and admitting that "you" time is important. Many family caregivers have difficulty with this. However, those willing to accept help are happier and better caregivers too.
Protect Your Health
Focusing on the care needs of someone with Parkinson's often means spending a lot of time shuttling them to doctor's appointments and seeing one specialist after another. While maintaining a relationship with your loved one's professional care team is important, do not use it as an excuse to neglect your own health. Keep up with your medical appointments. If you take medications, make sure to stay on track with them. Find time to eat healthy meals each day even if you have to ask someone else to help with some meal preparation. Take a little time to exercise, whether that means attending exercise classes three times a week, enjoying a workout video while your loved one naps or simply taking a walk later in the evening, after the chaos of the day is done.
Find Support
Whether your idea of support includes belonging to an online group, finding local meetings to attend once a week or spending time talking to a leader in your spiritual community, find it. Going it alone is tough when someone you love is faced with a major medical condition. Having a listening ear and the guidance of other people who can relate to the things you are experiencing makes all the difference.
Salus Homecare Los Angeles is proud to support families when a loved one is diagnosed with Parkinson's. We remind all family caregivers to make it a point to take care of themselves too. Doing this is the best way to maintain balance and continue to realize your importance both as a caregiver and as an individual. If you need support, we are always here. Just let us know how we can help.
There is no ads to display, Please add some