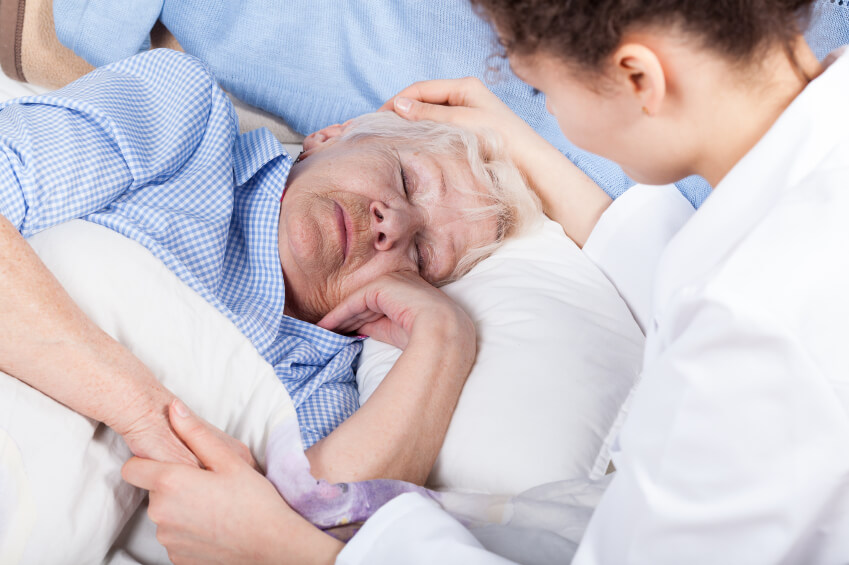 Hospice care provides valuable services when the end of life is near, but recent reports indicate many individuals are receiving hospice care too late. Of the 1.5 million hospice patients in the United States, about one-third die within a week of signing up for services.
Hospice Explained
Hospice provides many benefits to individuals who are faced with terminal illnesses and have a life expectancy of six months or less. Hospice views death as a natural transition and assists patients with maintaining dignity and comfort in this final stage of life. For many, hospice care offers an alternative to the cold, sterile hospital environment, and it provides them with an option to stay at home, surrounded by the people and things they love most. Entering hospice too late often eliminates the possibility of dying at home, and it increases the stress and anxiety that come along with being in an unfamiliar hospital environment.
Support of an Interdisciplinary Care Team
Hospice care workers include an interdisciplinary team of health care professionals who work with dying individuals and their families to create a care plan that addresses the person's physical, psychological, emotional and spiritual needs. These services are not meant to hasten or delay death; rather, they focus on creating a calm, peaceful environment where the individual is free from pain and undue stress.
Hospice Family Support
In addition to benefiting the patient, hospice services also provide support and comfort for the entire family. Some of the services that benefit spouses, children and other loved ones the most include respite care, family counseling services, volunteer support and bereavement support. When hospice is initiated earlier, families have more opportunities to take advantage of these services, deal with their thoughts, feelings and emotions and make preparations for after their loved one has passed.
A Fiscally Responsible Choice
Finally, hospice care is fiscally responsible. When a dying individual is in the hospital, interventions are common. Many of these are expensive, and they often have no chance of delaying death or improving quality of life. When these services are billed to programs like Medicare, the end result is an increased deficit for this program and burden on taxpayers. In contrast, hospice services save tax dollars by eliminating unnecessary and unwanted hospital expenses. A recent study at Mt. Sinai Hospital confirmed these savings. One study author stated "If 1,000 additional beneficiaries enrolled in hospice 15 to 30 days prior to death, Medicare could save more than $6.4 million."
Early Admission into Hospice
In order for everyone to get the most out of hospice care, it is important for information about these valuable services to reach patients sooner. Medical professionals and in home care providers can assist with this by sharing community resources with families when terminal illnesses present. Better information about hospice care would provide individuals with a choice about how and where they wish to die, and it would save many from spending their last days and hours in hospital beds and receiving unnecessary medications or interventions.
Hospice provides valuable services that enhance the lives of patients and their family members when the end of life is near. When initiated early, the benefits of these services are increased, and many individuals have the opportunity to die with at home and with dignity. Salus Home Care supports these services, their unique nature and all of the benefits they provide to members of our communities. As a home care provider, we proudly advocate for hospice care when appropriate and assist families with obtaining these essential, life changing services. If you have a loved one who might benefit from hospice care, contact us for information or speak to your health care provider to ask for assistance and a hospice referral.