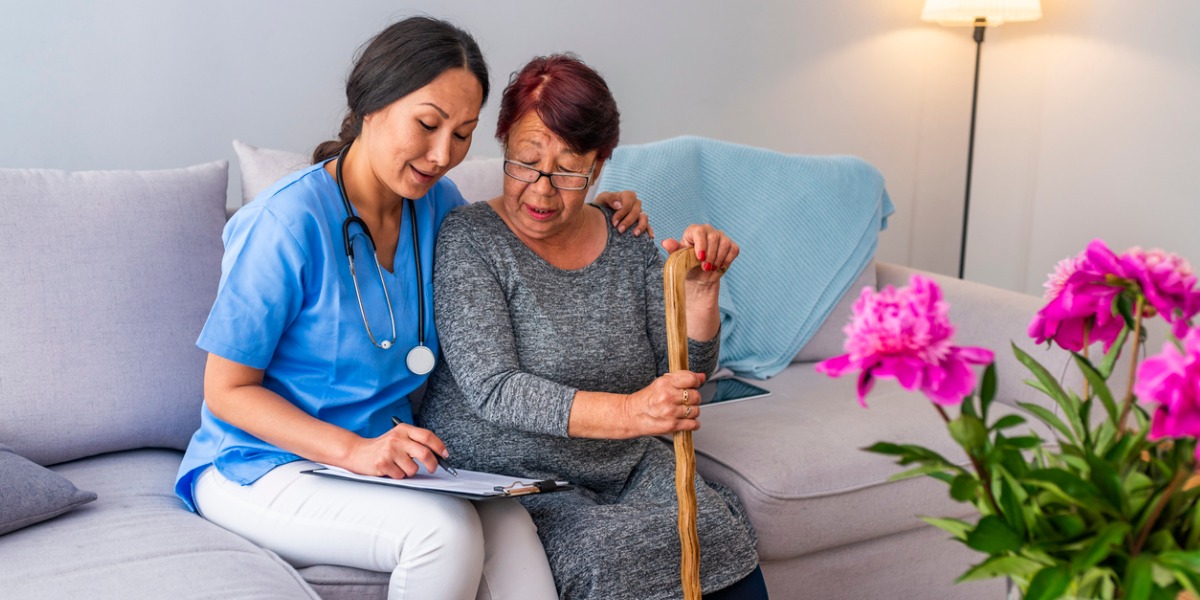 Home care providers are seeing new challenges and opportunities as our communities continue to grow and change. One thing that's having a significant impact is diversity. According to the Department of Health and Human Services, the older minority population is projected to increase by 217% by 2030 as compared to an 81% increase in the elderly white population. With a more diverse population in communities across the country comes the need for a bigger focus on delivering culturally competent homecare services. But, what does this mean, and how do we get there?
What is Cultural Competency?
Cultural competency is defined as the ability of a home care team to develop care plans for all clients that meet the social, cultural and linguistic needs of those patients and their families. Culturally competent care is built on the idea that we are all individuals, and our cultural, racial and spiritual background as well as things like sexual identity and socioeconomic class impact how we view in home care and what support will be welcomed, effective and beneficial.
Why Culturally Competent Homecare Matters
So, why is this important? Understanding the cultural context of each client helps us to better understand how they view their health, their connections to family and even the aging process. It also helps us to understand which interventions they might be most open to and how to best communicate with them. Essentially, creating a care plan with cultural competency in mind helps us to best deliver care and make the home care experience a positive one.
When families are searching for a homecare provider, there are some things they can look for to help ensure the agency is providing care with cultural competence in mind.
Matching Caregivers with Patients
Professional caregivers spend a lot of time with their clients, so the right match can make a world of difference. Considering things like language barriers, a patient's preferred style of care (someone who is more hands-on versus a caregiver who does more to promote independence), similar hobbies, interests likes and dislikes and a similar style of communication is important. Essentially, when the homecare provider takes time to ensure that the client is comfortable with their caregiver, the home care experience is improved.
Keeping Family Members Involved
Many seniors come from cultures in which many generations take part in care. Some seniors come from families in which adult children are the primary decision makers for their aging parents. In other cultures, families might rely on professional caregivers for support but they still want to maintain a very hands-on and active role in providing care. It's important to understand when and how to communicate with family members. Which family members play a dominant role? Is an assertive or more passive role more welcomed from the home care team?  Involving families in the development of the care plan helps to address these issues and ensure that care is provided in the way that is personalized and respectful of culture and background.
Providing Cultural Competence Training Opportunities
Ongoing training is an essential part of any strategy and ensures that care is delivered with an understanding of the importance of cultural sensitivity. Providing direct care workers with opportunities to enrich their skills, learn to recognize their own biases, recognize the importance of cultural competency in the care planning process and adapt to meet challenges in the homes of all patients is essential. Look for accreditation from an agency like the Joint Commission as this is a strong indicator of a commitment to professional development and appropriate training in the home care industry.
Strategic Care Planning
The care plan is the roadmap that all direct care workers use in the home. It is developed during the initial assessment period and amended as necessary to ensure care is always beneficial and appropriate. Part of the care planning process should include developing a plan that keeps customs, traditions and preferences in mind. For instance, the care provider should take time to understand how medicine is practiced in the patient's culture. Are there prohibited practices or interventions? What types of physical contact is appropriate and welcomed? Are there expectations about personal space? Are certain foods prohibited for religious or other reasons? Are certain times inconvenient for providing care because of the patient's customs, traditions or spiritual practices? Are there rituals that are important (i.e.: praying before a meal or being peaceful and quiet at bath time)?
Each person's culture and background influences their values, goals and beliefs. When homecare providers actively work to understand and respect the uniqueness of each patient, the care experience is improved. Salus Homecare San Gabriel Valley respects all the things that make each of our patients unique, and we strive to implement cultural awareness into all aspects of the care we provide. If you or a loved one is in need of support, contact us, and let's work together to create the home care support system that is best for you.
There is no ads to display, Please add some