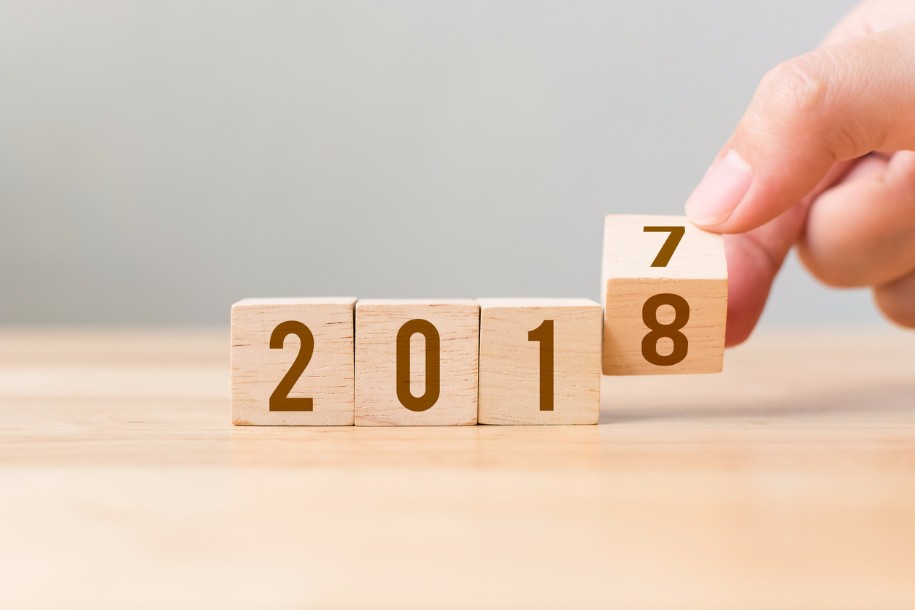 The new year is often viewed as a new start. People take advantage of the first few weeks of the year to make resolutions, commit to changes and let go of things that were holding them back in the previous year. It is a wonderful opportunity to do a self-review and consider what is going right – or wrong- in your life. While you are doing this, consider taking the time to help an aging loved one to evaluate and maybe make some important changes too.
Evaluate
A great place for a senior to begin is by evaluating where they are at in life. Has anything changed? Has their health deteriorated? Did a spouse pass away? Are they facing a new health diagnosis like Alzheimer's that means changes are coming? Depending on where your loved one is at, look at making changes to healthcare directives, add a power of attorney for financial or medical decisions, evaluate bank accounts and property ownership or even consider downsizing the house. Even if such big changes are not necessary, look to see if the emergency contact list needs updating or your list of medications has seen any changes that you might want to update caregivers, their doctor or their pharmacy about.
Is Home Still Safe and Comfortable
If your loved one is living at home, pay a visit and see for yourself how things are going. If they are living independently, are there any signs that extra help is necessary? Are they meeting their personal care needs successfully? Is there enough food in the refrigerator? Are they keeping up with medical appointments, or could they use some assistance with transportation? Hiring a professional caregiver is one solution to consider if there are safety, comfort or health concerns present at home.
Evaluating In Home Care Services
Even with home care in place, this is often a good time to review the plan of care. As your loved one ages, new needs sometimes arise. The new year is a great time to evaluate for changes. Would it benefit your loved one to add a few extra hours of care? Are all their needs addressed on the care plan? Have they made improvements, and do hours need to be adjusted as a result?
Discuss Goals
Use the new year as an opportunity to evaluate goals and ask your loved one what they want for the future. If they seem lonely, depressed or disconnected, consider looking for new opportunities for socialization. These might include getting the senior involved in a senior center, looking for exercise opportunities at a local rec center or even asking a neighbor to visit once or twice a week. Talk to the senior about what they enjoy. If it is reading, a book club is worth considering. Perhaps they have an interest in taking up a new hobby, or maybe some day trips and more family time are in order.
The new year is a great time for celebrating achievements. In the first few weeks of January, spend some time together with an aging loved one. Evaluate their health and wellbeing, and ask some questions about where they are at and where they hope to be. If the time is right to discuss increasing home care assistance, remember we are always here to help. Call Salus Homecare San Gabriel Valley anytime to discuss your current care plan or learn more about getting started with our accredited care services.
There is no ads to display, Please add some