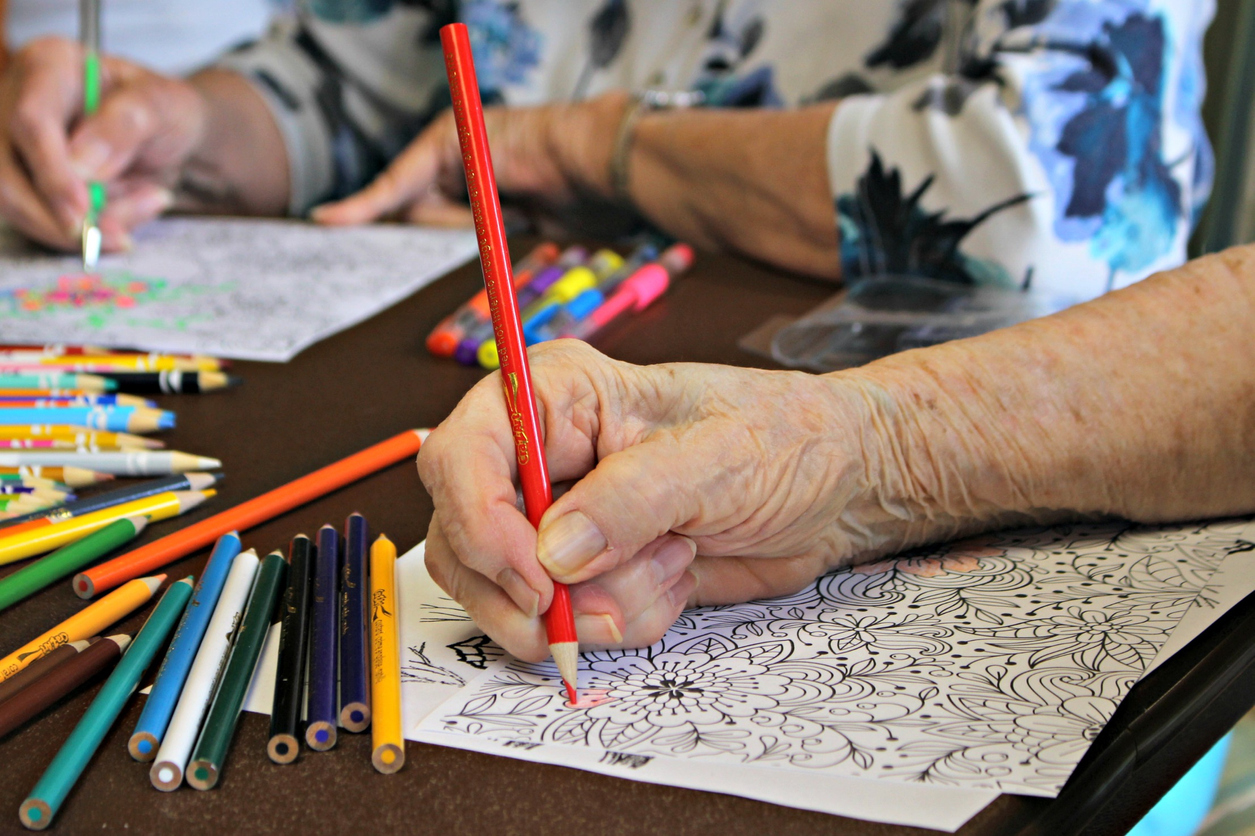 Quality time spent with you is truly a gift that your aging loved one will appreciate. While spending time talking or taking a walk is a lot of fun, another great way to pass the hours while in the company of a senior is by playing brain games. This practice boosts mental acuity, enhances daily life skills and is fun and engaging too. Exercising the mind is also just as important as physical activity, and games provide a great way to stimulate the mind with new challenges.
Salus Homecare San Gabriel Valley encourages our professional caregivers to play brain games with the seniors in their care. We often implement this into the plan of care. When we do, here are some of the games our senior clients enjoy most.
Arts and Crafts
Making things is a brilliant way to use the imagination and build small motor skills too. From painting to drawing, molding clay or creating paper collages, this is a fun way to maintain dexterity in hands and fingers and encourage conversation while using the creative side of the brain.
Bingo
Bingo is an easy and fun activity that seniors can enjoy in small or large groups. Three key senses are stimulated during a game of bingo including hearing (when numbers are called out), touch (holding and dabbing the card with ink) and sight. Visiting a senior or local rec center to participate in a game of bingo is also social. It helps seniors to be less prone to feelings of loneliness and isolation.
Jigsaw Puzzles
Putting together a jigsaw puzzle takes time, patience and some focus. There's also a social aspect to this process when more than one person sits and puts a puzzle together. Hand eye coordination is enhanced by this process, and it is also somewhat meditative. Many find jigsaw puzzles to be relaxing, which might even help to lower blood pressure. Jigsaw puzzles are also available at different challenge levels, making this an ideal activity for seniors with earlier stage dementia, poor eyesight or other limitations.
Chess
Chess is a game that has been around for centuries. Playing this game is all about developing a strategy, being willing to think outside the box and thinking ahead to plan your next move. It's a great game for a family member and senior or professional caregiver and senior to play anytime, and there are even portable chess boards that transport easily to a doctor's office waiting room. The game itself boosts IQ, helps seniors to develop critical thinking skills and can even stimulate the mind in a way that might slow cognitive decline.
Bird Watching or Botanical Identification
Not all games have to be played indoors. In fact, there's a lot of benefit to getting outside and enjoying the fresh air. On your next walk with a senior, start a game of botanical identification or bird watching to make the walk more engaging and interactive. There are really no rules to this game. Simply look for birds or flowers, and identify them using a handy guide. If you'd like, keep track of who identifies what to make the game a bit more competitive. This is a great way to engage the brain while you walk, enhance memory and invite conversation.
There's really no right or wrong when it comes to which games work best for a senior. Start with these suggestions, but also consider what interests the senior and how much they enjoy a new challenge. In time, you'll find the perfect mix of games and activities to make life more fun and interesting while your loved one continues to age in place.
There is no ads to display, Please add some