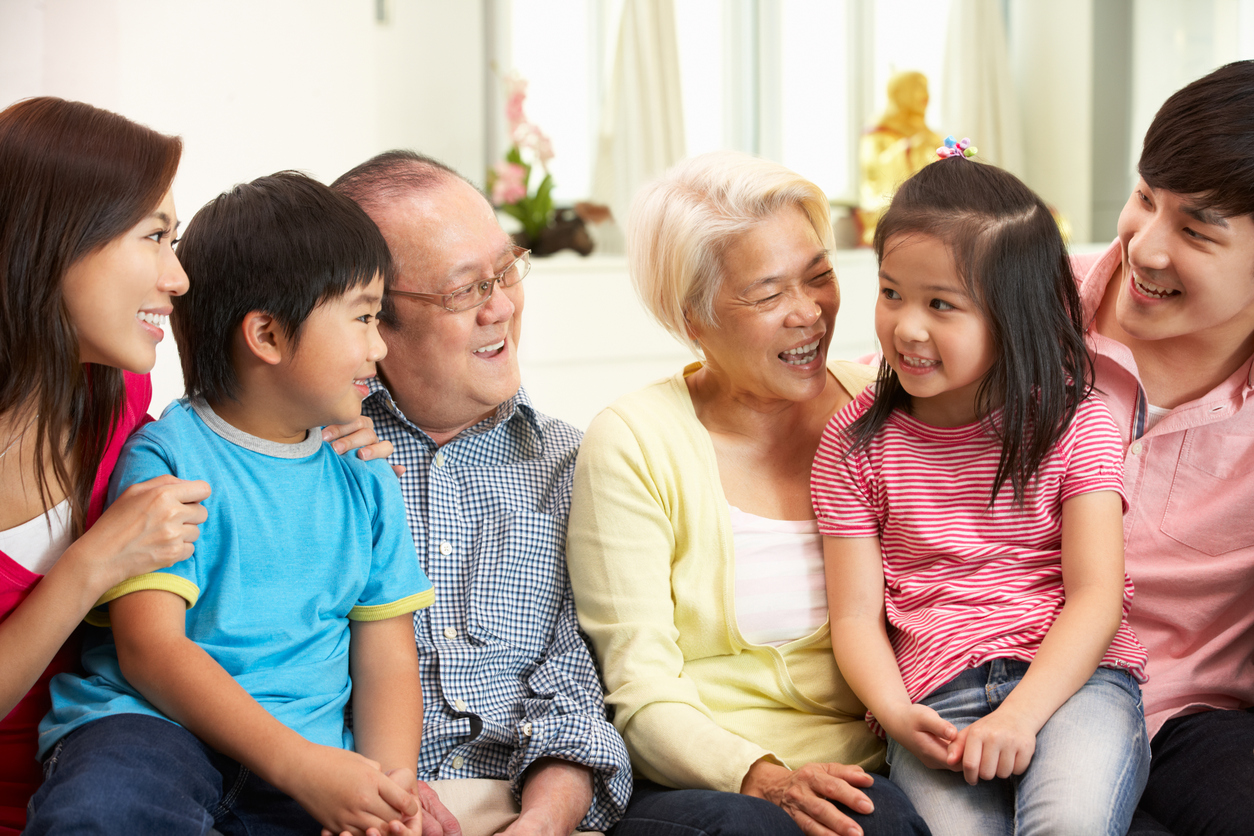 People living in the sandwich generation include all middle-aged Americans who are raising children while also providing care for an aging adult loved one. This group is growing across America, and the impacts of this growth are not always positive. Stress, financial strain, anxiety and depression are common.
However, there are also benefits in providing cross generational care. This family dynamic helps children and seniors to develop a closer relationship with each other and gives you a feeling a satisfaction about your involvement in your family. To continue enjoying these benefits, it's important to keep your own expectations in check. You also have to be willing to ask for help and use your resources. Let's explore some ways to make living in the sandwich generation a little easier.
Support
Raising your children while also meeting the needs of a mom with Alzheimer's or a dad who recently experienced a stroke is stressful. It's common to need to find time to vent. Having conversations with people who understand where you're coming from is also helpful. Support groups grant you these opportunities. Finding a sandwich generation support group means connecting with people who are there to listen, share their own stories and provide you with advice when necessary. Groups are often found in local rec centers or places of worship. There are also several online groups for those challenged with finding time to get to a meeting.
Day-to-Day Support
Support groups are beneficial, but if your mom is incontinent or your dad needs help with managing his medications, the day-to-day tasks included in providing care can feel complex or even impossible. This is especially true when you're simply trying to find time in your day in between soccer practices, cooking dinner and providing homework help.
To overcome this challenge, ask for help. Adult family members, friendly neighbors or even your own children can take on some of the day-to-day tasks you're currently managing – but to get them to do that, you have to ask. Sit down with your family and have a conversation. Set up a chart that shows who will manage what. After a few weeks, check in with each other to make sure that tasks remain manageable. Act as a group instead of as an individual to cooperatively manage the family's needs.
When family and friends aren't available or capable and willing to help, homecare providers offer another solution. Hiring a professional caregiver to provide you with respite from your senior care duties or help mom or dad with more personal or challenging tasks makes your life easier. This simple step gives you time to focus on other tasks and your own needs, reducing stress, anxiety and feelings of being overwhelmed.
Prioritize
Great help makes it easier to manage day-to-day tasks, but certainly some duties will always fall on you. To keep up, it's important to prioritize. You only have a certain number of hours in the day, so make the best use of them. Write down all the tasks you manage. Then, ask yourself if there are some that can wait, get crossed of the list or be delegated to someone else. Your goal here is to make your days manageable. Pay attention to this, and realize its importance.
Self-Care
As a final note, always keep in mind the value of self-care. Taking care of yourself makes it so much easier to take care of everyone else in your life. Watch your diet, make time for exercise, schedule routine physicals with your doctor and take time to rest. These things belong in your schedule. They're items that you must do, because your health and wellbeing matter too.
Living in the sandwich generation is both challenging and rewarding. The dedication you're showing to your family is certainly commendable, but to keep up with all you want to do, it's important to prioritize, ask for help and accept it. Salus Homecare San Gabriel Valley is always here to provide professional support with accredited, reliable home care solutions. Contact us to discuss your needs during a complimentary, no obligation consultation.
There is no ads to display, Please add some