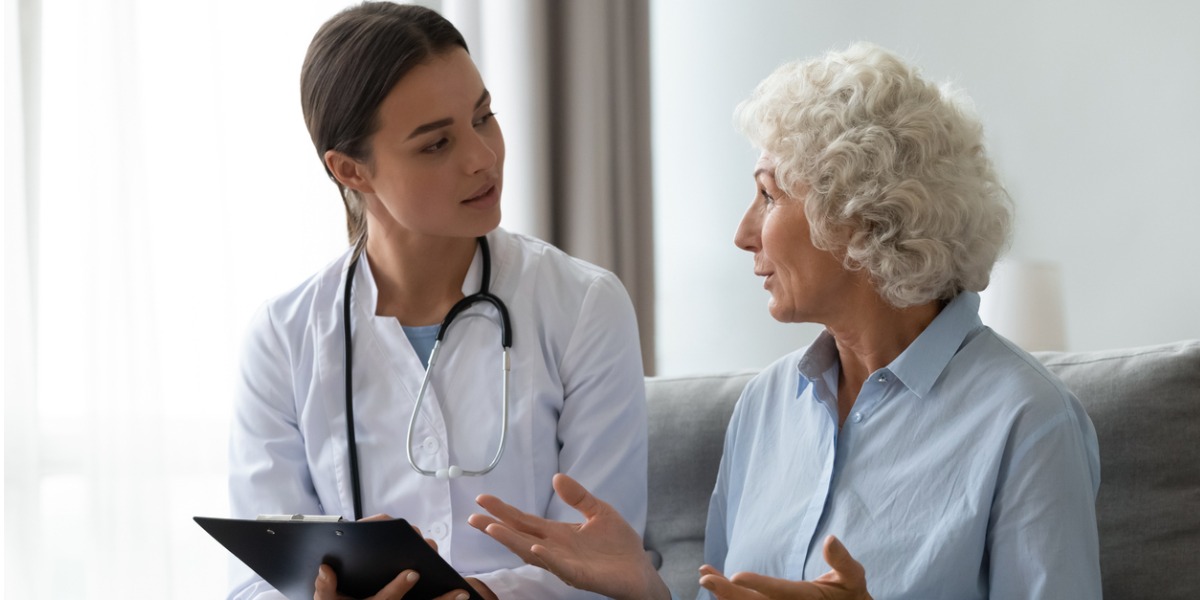 The selection of a homecare provider is an important choice that families, seniors, and individuals with chronic health conditions make after an acute care need arises, a hospital discharge or when health is declining. It's important to find a provider that can meet the most immediate needs so long term care at home is safe and comfortable.
Additionally, it's helpful to find a provider that is a true partner in the health care system. Comprehensive care providers offer a range of service that change to meet the patient's changing needs. Let's explore the continuum of care, what it means, and how it can benefit you.
The Continuum of Care in Healthcare
To begin, it's important to have a baseline understanding of what it means to offer a healthcare continuum of care. The continuum of care is a system that provides a range of services to meet the patient's needs. It recognizes that the patient is most vulnerable when there are gaps in support and care. A continuum of care exists to fill those gaps.
A true continuum of care doesn't begin when a health condition is diagnosed. Instead, it is part of a managed care system. This system follows the patient through a path of preventative care.
Later, if necessary, a continuum of care offers benefits through medical instances or chronic illnesses. It stabilizes the patient, and ensures rehabilitation and maintenance support are available. It connects patients with important community resources, and it helps to educate and support their family caregivers too. In other words, it meets the patient's needs holistically and in the best way possible. The right care plan overcomes challenges and supports the patient in maintaining a higher quality of life.
Home Care Providers Role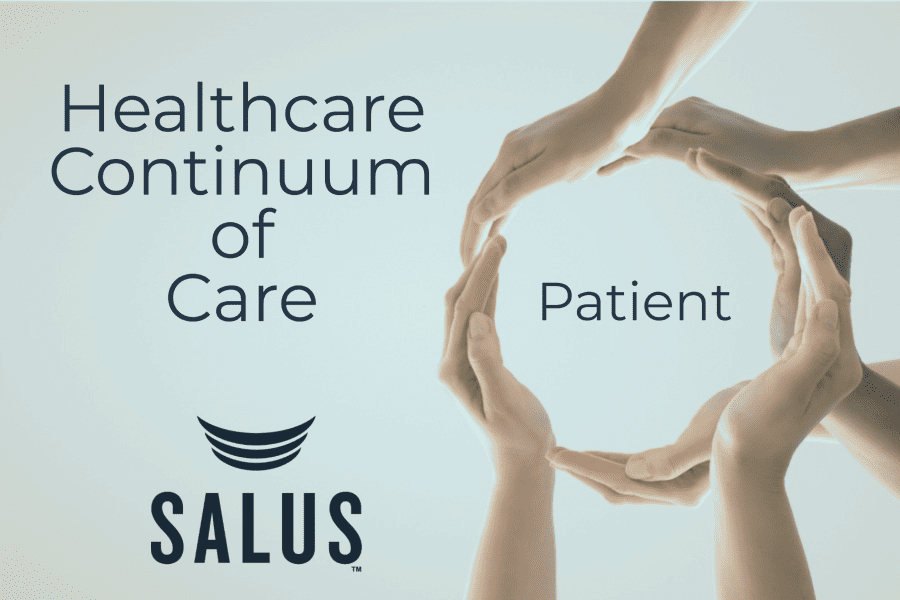 Home care providers play an important role in the continuum of care in two different ways, by providing care that helps a patient after a hospital discharge or by providing care that helps patients to safely remain at home and reduce the risk of needing to be hospitalized.
Oftentimes, home health and in home therapy enters the picture after a patient is discharged from the hospital. The provider essentially empowers the patient to return home or remain at home safely. With services in place, the patient has support with activities of daily living, instrumental activities of daily living, medication management, and any treatments that their physician prescribes.
The needs of the patient might include the services of home health nurses and therapists. Examples include therapy, administering IV medications, or wound care.
Alternately, the patient may need support only with non-medical needs, and this support may be necessary even if the patient was never hospitalized. In this case, home care providers enter the picture before a hospitalization, and in some cases, their support can even help to prevent a hospitalization. They might put a fall prevention plan in place or ensure a patient with Alzheimer's is supervised and safe.
Examples of non-medical support that a professional in home caregiver provides include bathing, ambulating, preparing meals, or getting to doctor's appointments.
A patient's needs might also shift from medical to non-medical. This often happens as they make progress in their recovery and regain independence.
In some cases, needs can also increase. The patient might benefit by moving from in home care or a transitional care program to palliative care or hospice care. These changes ensure their needs are met in the most appropriate and dignified way.
While some homecare providers offer only one type of care, patients often benefit by choosing a provider that offers many different service lines including home care, home health, transitional care, palliative care, and hospice care.
Choosing an agency offering multiple lines of service means that the patient doesn't have to switch providers if their needs change. The family also need not start the arduous process of shopping for a new provider again. This helps to prevent potentially harmful gaps in service and reduces stress and anxiety for the entire family.
Home Care Providers and Health Care Professional Partnerships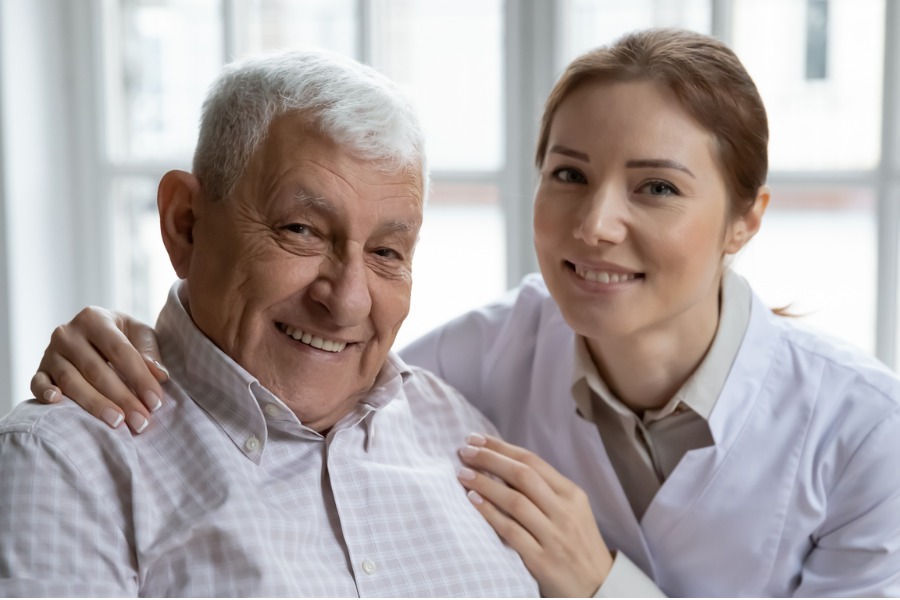 Many healthcare providers including social services professionals, hospital discharge planners, geriatricians, and integrated health care providers, recognize the value of partnering with home care providers.
Professional partnerships ensure continuity of care when a patient returns to or remains at home. Professionals and facilities that meet the healthcare needs of the community also benefit from enhanced communication. This comes with these partnerships. Rather than working in silos, providers work cooperatively to recognize improvements, setbacks or challenges quickly and properly address them.
Professional partnerships enhance communication. This improves patient outcomes, reduces hospital readmissions and increases opportunities for seniors to continue to safely remain at home and age in place.
Homecare Provider Partnership Choices
A senior care professional often partners with a home care organization offering non-medical care and an array of health services. Doing this helps them to know their patient will stay safe at home even if their needs change.
An example of this is the patient who is receiving treatment for cancer. Even if their initial care needs are only non-medical, they don't necessarily need to return to the hospital if their condition declines. If treatments are no longer an option they wish to pursue, quality of life continues since the appropriate level of care is easily put in place. That patient might transition with their home health agency from home care to hospice care or palliative care at home rather than having to move to a long term care facility or spend their final weeks or days in a hospital.
This approach is cost effective and reduces the burden on the healthcare system and health services providers. It also helps professionals who are making care decisions for a client to avoid the arduous task of having to search for an in home care provider again. Most importantly, it promotes a higher quality of life for the patient.
A successful continuum of care benefits patients and healthcare providers. Creating it involves enlisting the help of a trusted home care provider. Choosing a home care provider that offers a range of services including home care, home health, transitional care, palliative care and hospice care helps to ensure that needs are met now and in the future.
Salus Homecare Continuum of Care
Salus Homecare is an accredited in home care provider. We offer personalized care and a wide range of services from home care to hospice care. Our patients are evaluated at intake so that the care plan is appropriate. They are also followed by our qualified care managers to ensure that changing needs are always met.
If you or a loved one is in need of support at home, contact us. We're ready to answer your questions and always here to help.