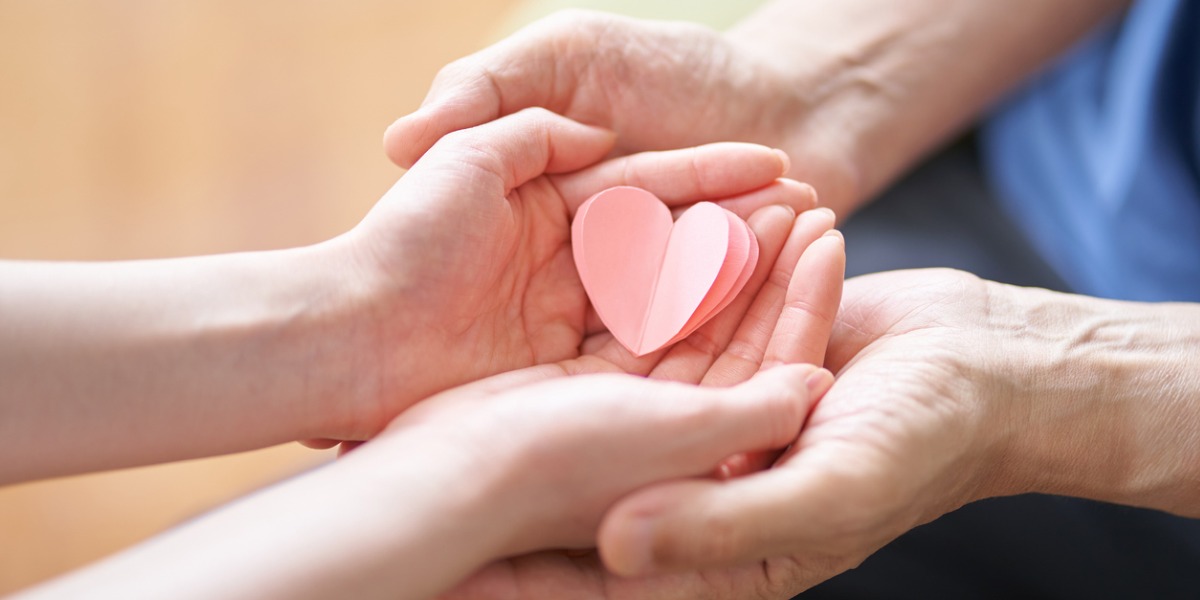 exhausted, burnt out and overworked family caregivers who want to continue supporting their loved one's goals of aging in place.
the senior who wants to return home from a hospitalization but realizes he needs extra care to understand his medications and avoid setbacks or another fall.
the fiduciary, hospital discharge planner, or medical social worker who works hard everyday to lift her clients up and provide them with the best health outcomes and highest quality of life possible.
the person diagnosed with a terminal disease. A person who is scared, confused, and simply wants to spend her remaining time at home, surrounded by the people she loves.

Personalized Care Plans Make a Difference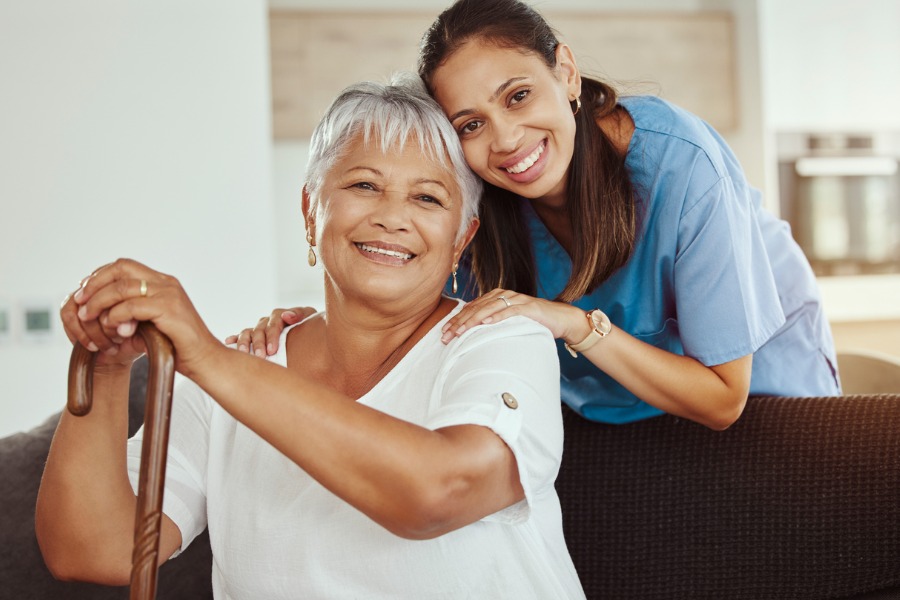 The Salus team of nurses, professional caregivers, therapists, doctors and other in-home care professionals work tirelessly every day to determine needs, create and maintain personalized support at home. They help patients and families to reach their goals and continue to provide care as needs change.
Upon admission, our professionals meet and assess each patient to determine their exact needs and goals. Working alongside the patient, family members and other healthcare professionals involved in their care, we develop a personalized care plan specific to their challenges and goals. The care plan is evaluated regularly to ensure it remains beneficial and appropriate. Should needs change, it is modified.
Our personalized approach lifts burdens. It pays off. How do we know this? By listening to our patients and their loved ones. Here's what they have to say.
Home Care, Home Health and Hospice Testimonials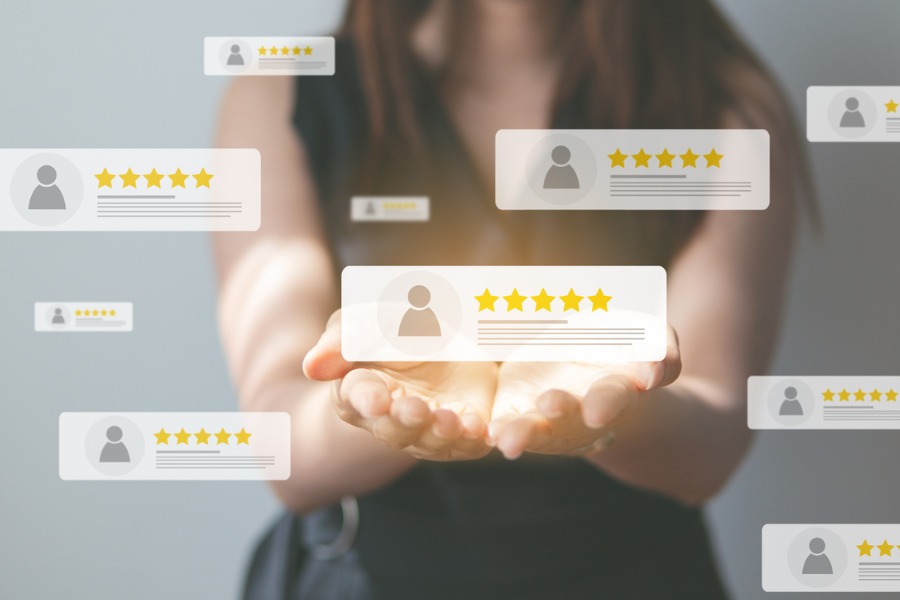 "Things are good. The timing of Salus and my in-home caregivers were perfect. I was at a point of desperation and so sleep deprived. Your nurse came out on Monday to do the intake and admission. It is so reassuring to know that a nurse is only a phone call away 24/7. As with other parents with adult children diagnosed with NPC – this is not what we planned for or expected in retirement. We are not in our thirties with endless energy. I have also restored my Faith and this gives me some Peace in my life. Your agency is incredible and extremely professional. Every chance I get I tell my son's medical professionals about your agency." – Renee M.
"I just wanted to let you know how grateful our family is for the care that all the clinicians provided to our father. Everyone who cared for him was in constant communication with me. The hospice RN was excellent, and I loved the compassion she had. She always called me after each of her visits to give me an update on how my dad was doing. I appreciate her always trying to engage him in conversations and just talking to him. I would always look forward to her calls. They would help put my mind at ease, since I couldn't be with my dad at the facility. She is an amazing hospice nurse, and I was so fortunate to have her care for my dad."
" At the end, she called me and told me they'd be sending out the afternoon nurse. It was time to check on my dad. His change of condition. She reassured me that the other nurse would call, and she did. Once the second nurse was there and called me, she had so much empathy and told me it was time for me to be at my dad's bedside. I really appreciated that call and was able to be at his side for his last 14 hours of life. After my dad passed, she took great care of everything. You have a great team. Again, I cannot thank the staff enough for the great care." – Julie B.
"The purpose of this note is to send a large amount of thanks to the Salus Home Health Care Group. An extra special word of gratitude to my physical therapist. Her knowledge, medical education and communication skills were most helpful for me to regain balance and walking techniques. Her patience was great during all of the home health therapy sessions. The attitude and advice that she presented made it easier to learn and to receive her in our home. I am grateful for the help given to me by my physical therapist and the home health care staff. Thank you!" – Thomas Z.
In Home Care Continuum of Care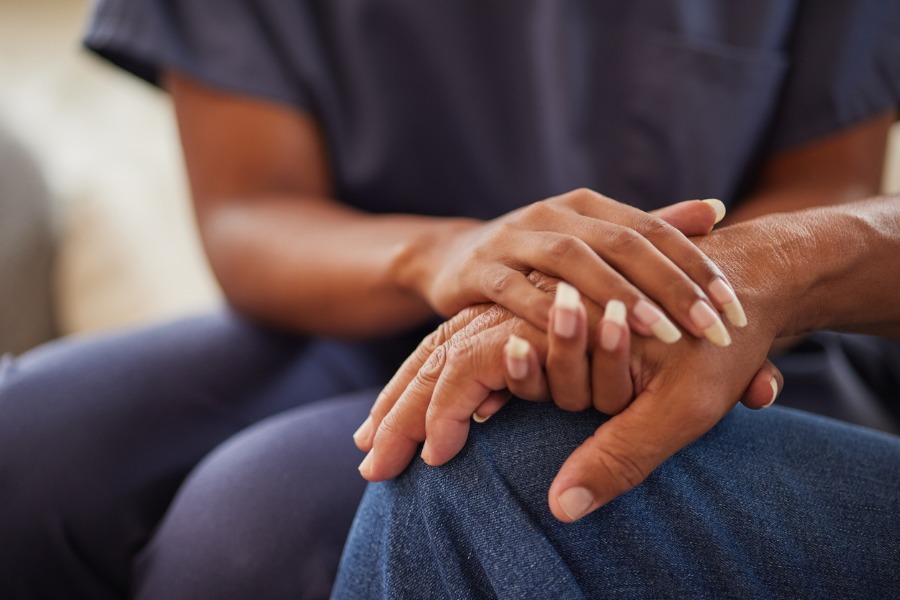 Lifting Burdens, it's what we're called to do.
These are but a few of the many testimonials we have received from individuals who value the care and compassion provided to them by Salus. In fact, our team and personalized continuum of care have earned us more 5-star reviews than any similar home care provider in Southern California. Patients, family caregivers and senior care professionals realize that, whether they're searching for home care, home health, palliative care or hospice care, our continuum of care ensures their needs are always met regardless of challenges and changes. We value them and treat them with dignity and respect.
So, the only question left to ask is, can we help to lift your burdens too?
We welcome the opportunity to find out.
Contact us anytime to ask questions or schedule a consultation.