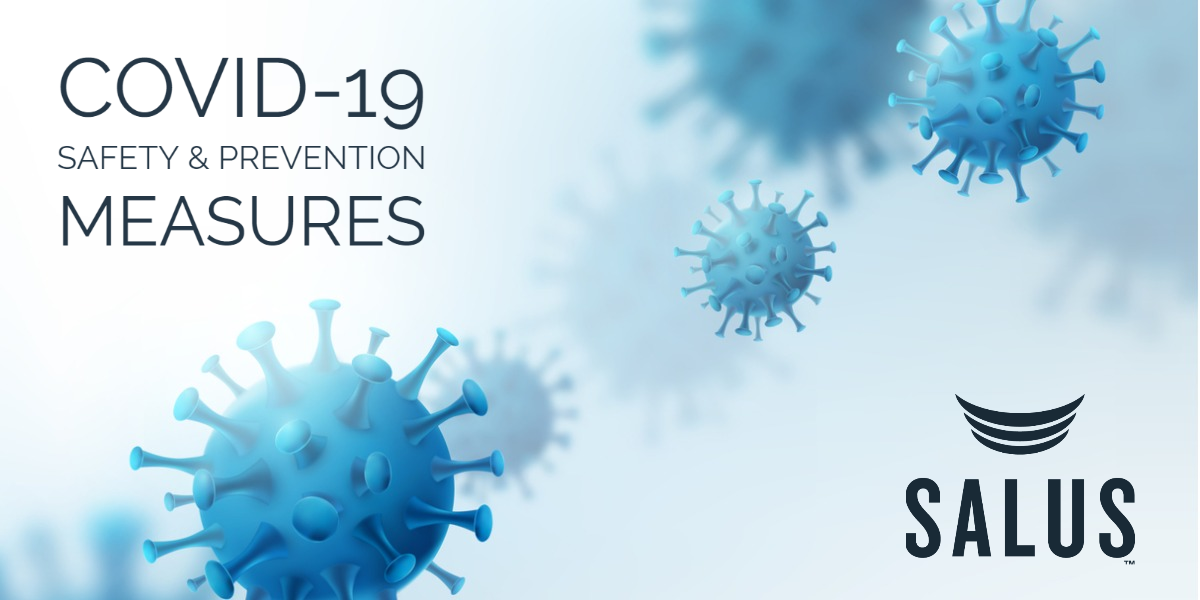 The health and safety of our employees, their family members and the patients and families we serve has always been a top priority for Salus. In these unprecedented times, we are taking extra measures to protect the health and well being of our patients and caregivers and to minimize the risk of COVID-19 spread and exposure throughout our community. Here are some of the steps we are taking to help your aging loved ones to stay home and stay safe.
Monitoring Staff
Staff are asked to self-monitor for signs or symptoms of a respiratory infection, such as fever (>100.4), cough, shortness of breath, or sore throat. In the event that such symptoms are present, staff are to immediately report them to their supervisor so that the proper next steps can be determined and backup care can be arranged for the patient.
Additionally, all staff monitor for exposure to someone with a known or suspected positive COVID-19 test and self isolate or quarantine if indicated. Backup care will be immediately arranged so that a patient is never left without the support that they need.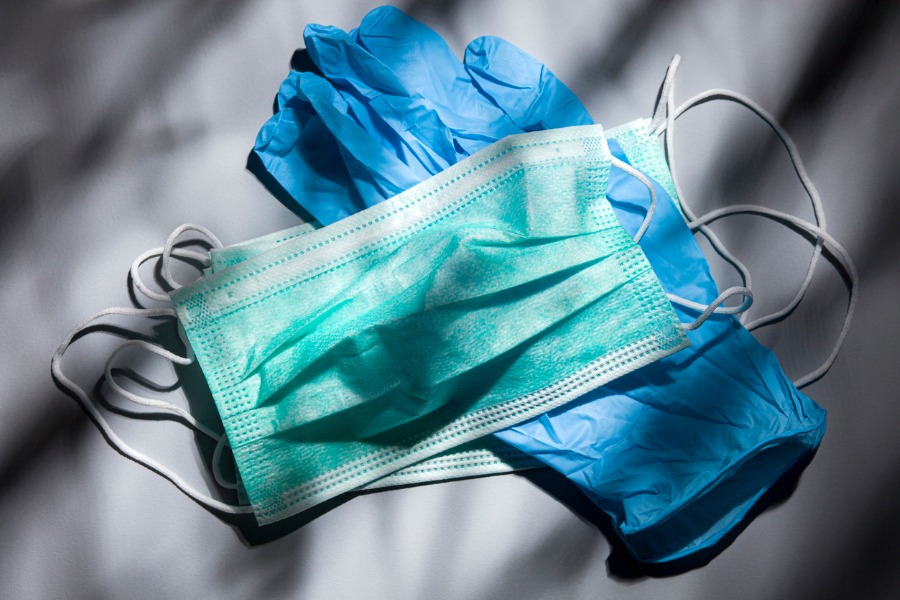 PPE
Patient-facing staff are provided with an adequate supply of personal protective equipment (PPE), including face masks and gloves, to use when visiting seniors in their homes or providing patients with support in the community. Our caregivers and nurses wear masks when providing care or any time social distancing is not possible. Staff are asked to follow FDA, CDC and WHO guidance regarding the proper use of PPE.
Patient Screening
Prior to each visit, staff have been trained to perform a basic assessment of their patients for possible signs and symptoms of COVID-19. These might include a fever (>100.4), cough, shortness of breath or a sore throat. Patients with any of these symptoms will receive information and support in contacting their doctor for further evaluation and screening.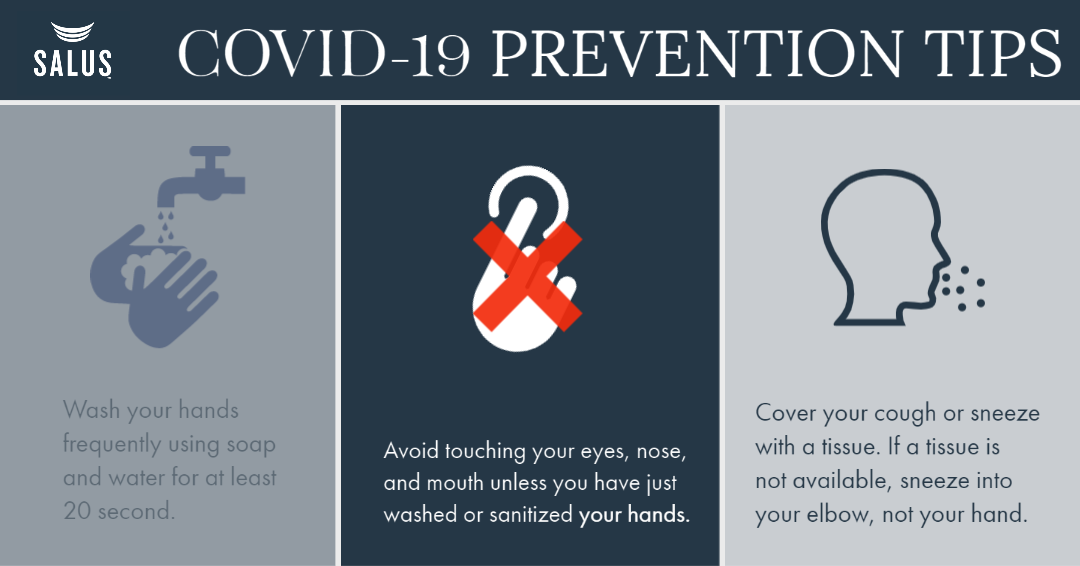 Hand Washing
Staff have received information about the importance of frequently washing their hands while in a patient's home and throughout the day for at least 20 seconds, or using an alcohol-based hand sanitizer that contains 60 to 95% alcohol when hand washing is not possible. Caregivers also encourage seniors to frequently wash their hands and can provide assistance with this task and reminders when necessary. Support with hand washing is incorporated into the plan of care for many seniors with Alzheimer's or other forms of dementia.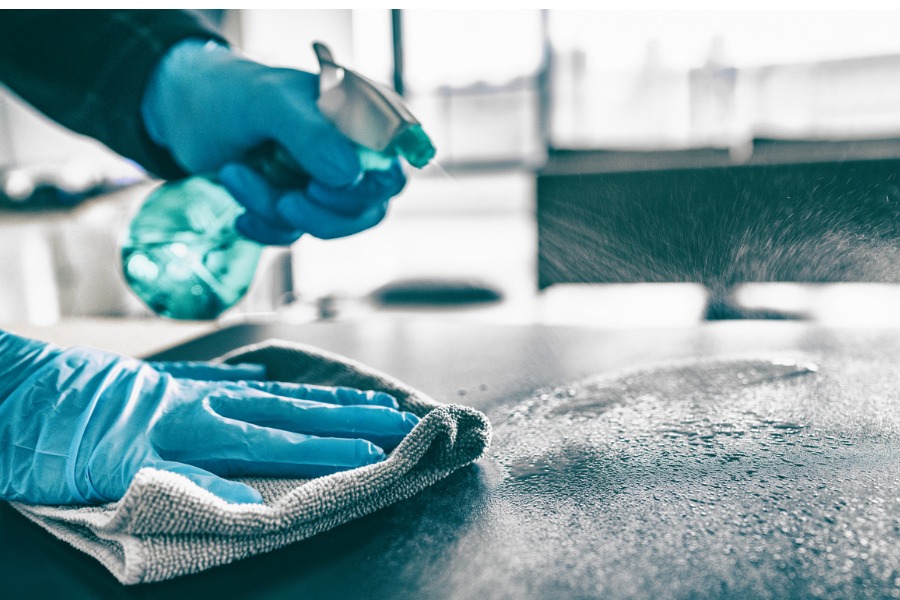 Environmental Protective Measures
Cleaning and disinfecting frequently touched surfaces in a home can help to minimize any potential spread of COVID-19 and keep a patient safer. In home caregivers who are assisting with house cleaning tasks as part of the plan of care are increasing the frequency of cleaning and disinfecting counters, light switches, doorknobs, faucet handles and other frequently touched surfaces. Additionally, our team provides seniors and family caregivers with information about the importance of surface cleaning and CDC guidelines for approved cleaning and disinfecting solutions.
Staff Training
The Salus team receives frequent and timely training to help us all remain abreast of the changes and challenges in senior care. COVID-19 education and training has become an important part of this process. This training emphasizes the importance of following CDC and local health authority guidance with regard to the virus, and we make use of various tools and resources including those provided by the Joint Commission (as part of our accreditation) to ensure that staff are prepared to safely provide high quality care for all of our patients.
Salus is confident that we will continue to navigate these challenging times successfully as we work together in maintaining our focus on these safety measures. We are grateful for our dedicated team of professionals and for the trust that families place in us. Please reach out if you have any questions.