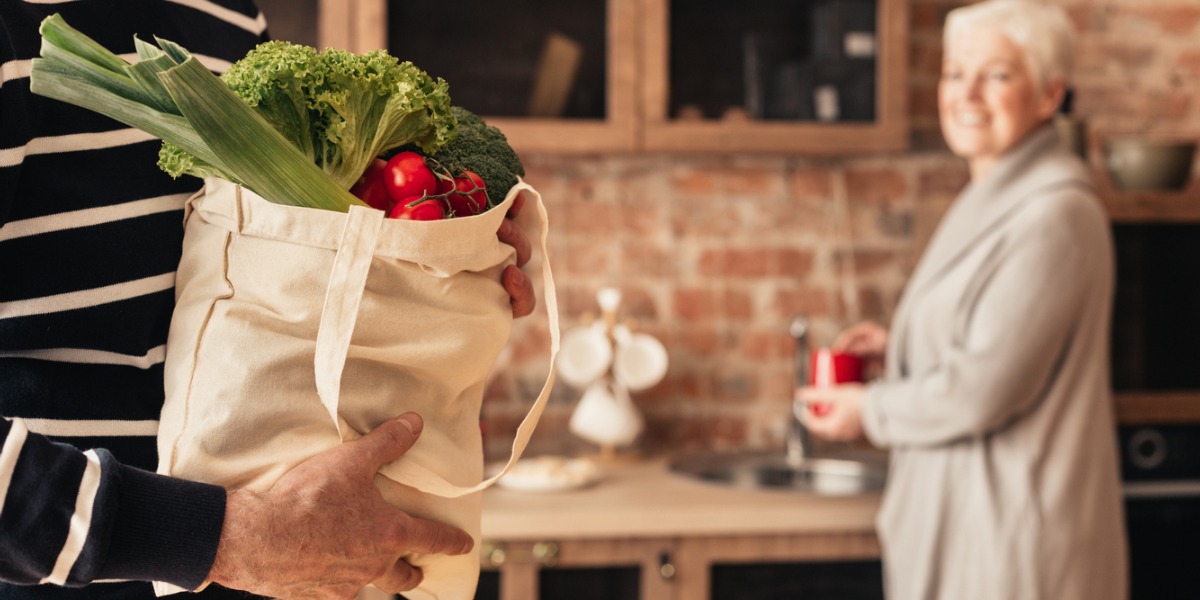 With some staples still in great demand and the risk of exposure to COVID-19 being high for vulnerable seniors, many stores across Los Angeles are now offering special shopping hours during these unprecedented times. Coupled with the stores' efforts to keep shelves stocked, employees masked and their stores clean, this is helping to make grocery shopping safer for seniors across our communities. Taking advantage of these early shopping hours is one good strategy for senior citizens who wish to shop in less crowded stores and feel safer from the risks associated with exposure to COVID-19.
Los Angeles Grocery Stores Offering Early Shopping Hours
Albertsons, Pavilions and Vons – Stores have reserved shopping hours for seniors and individuals with disabilities or underlying health conditions. Shopping times are available Tuesdays and Thursdays between 7:00 – 9:00 AM.
Costco – Costco is taking measures to control the number of people in their warehouses as well as giving priority entrance to people with disabilities and first responders. Further, they have scheduled dedicated hours for customers 60 and over daily from 8:00 – 9:00 AM.
Target – The first hour of shopping on Wednesdays is reserved for senior citizens and individuals with underlying health conditions.
Walmart – All Walmart stores offer an hour of shopping time for seniors before their normal store opening on Tuesday mornings. The pharmacy and vision center are open to serve customers during this time. Opening hours can vary by location. Contact the store closest to you for specific information.
Gelson's – Special senior hours are available daily from 7:00 – 8:00 AM for seniors 65 and over. Stores open to the general public starting at 8:00 AM.
Ralphs – Since March 20, all Ralphs locations have offered early shopping for senior citizens and shoppers with disabilities. This is available daily from 7:00 – 7:30 AM.
Stater Bros. Markets – Locations open at 7:00 AM, giving customers over 65 access to a less crowded environment before normal shopping hours begin at 8:00 AM.
Whole Foods – All stores open their stores to guests over the age of 60 an hour before doors open to the general public. Check with your nearest location for specific details.
Northgate Market – All 41 locations have reserved shopping time during the first hour of store opening for senior citizens and customers with disabilities.
Vallerta Supermarkets – Locations open at 7:00 AM for individuals over the age of 65 and customers with disabilities. General shopping hours begin at 8:00 AM for the public.
Super A Foods – Shopping hours between 7:00 – 8:00 AM are reserved for customers over the age of 65 and those with underlying medical conditions or disabilities.
Smart & Final – From 7:30 – 8:00 AM, shopping is reserved for customers 65 and older or customers with disabilities.
Big Saver Foods – Stores open at 7:30 AM to exclusively serve seniors over the age of 65 and persons with disabilities.
WinCo – The location at 12880 Day Street in Moreno Valley is offering reserved shopping hours for seniors from 6:30 – 7:00 AM daily.
Cardenas Market – The locations at 25065 Sunnymead Blvd and 14930 Perris Blvd in Moreno Valley are offering special shopping hours for senior citizens and their caretakers, first responders and customers with disabilities from 7:00 – 8:00 AM daily.
Home Delivery and Curbside Pickup Options for Seniors
Seniors who are homebound or those choosing to further reduce their contact with the public can also take advantage of online ordering with curbside pickup or home delivery. Many stores are offering these options, including contactless home delivery where items are paid for online and conveniently left at the customer's door.
Additionally, the Glendale Firefighters are delivering groceries to vulnerable seniors across Los Angeles. Those wishing to inquire about this service can call (818) 548-4814 for more information.
Further Minimizing Risks While Shopping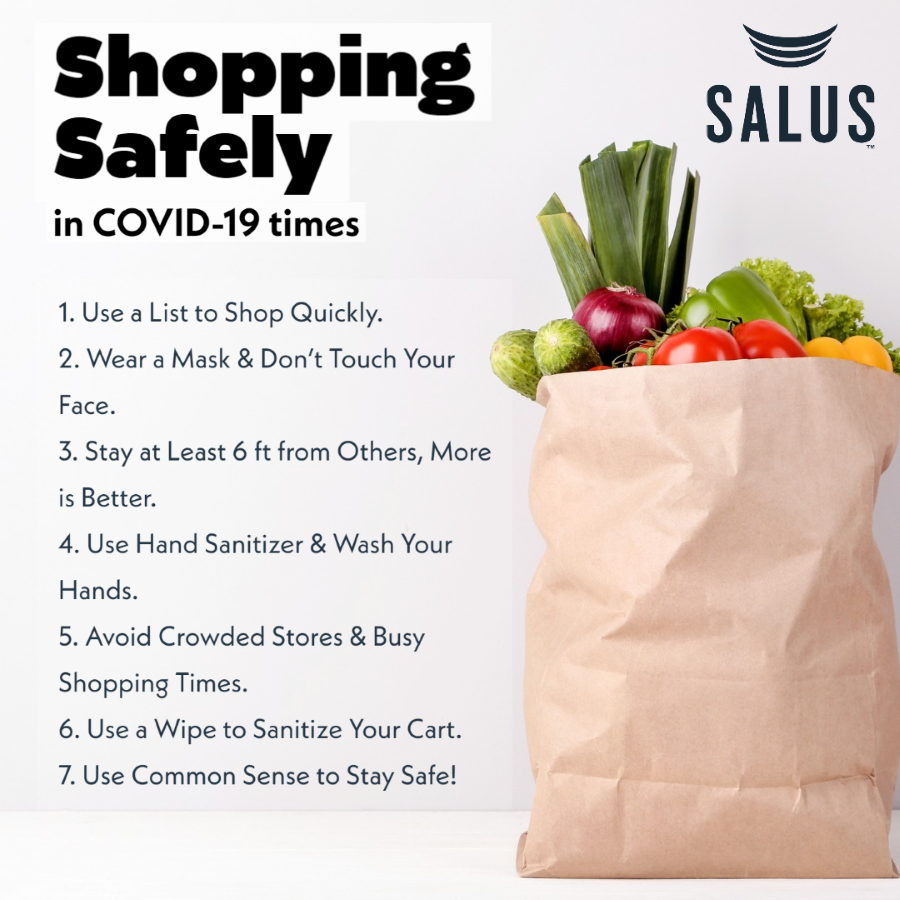 Early shopping hours and home delivery options are helping to minimize exposure and reduce the risks that seniors face in light of COVID-19. There are also other measures that seniors can take to stay safe and healthy. Here are some tips to use while shopping in a grocery store:
Minimize the amount of time you spend in a store by using a list and familiarizing yourself with the layout of the store.
Avoid crowds. If a lot of people are shopping when you go out, plan to come back at a different time or use curbside pickup or home delivery instead.
Keep your distance and stay at least 6 ft away from others while shopping
Don't touch your face, and wear a mask if you can. Thoroughly wash or sanitize your hands before you do touch your face.
Pick a cart that has been sanitized, or sanitize it yourself with a disinfecting wipe.
Use hand sanitizer before removing your mask. As soon as you have a chance, wash your hands.
Make a Plan to Keep Your Aging Loved One Safe
Staying safe in light of the risks that COVID-19 presents means using caution when you can't stay home. This is important for all of us to remember, but especially vulnerable senior citizens. Stores across Los Angeles are offering reserved shopping hours, home delivery and curbside pickup to make it easier for seniors to get the things they need while staying safe. Salus Homecare of Los Angeles encourages you to make a plan for shopping safely with your aging loved ones.
If your loved one needs additional support with shopping, running errands, cooking, cleaning or managing their personal care needs at home, Salus Homecare of Los Angeles is here to help. Our professional caregivers and knowledgeable case managers offer safe solutions for seniors who are in need of socialization and support, especially during these unprecedented times. Contact us anytime to discuss your loved one's needs or schedule a complimentary consultation.  
There is no ads to display, Please add some