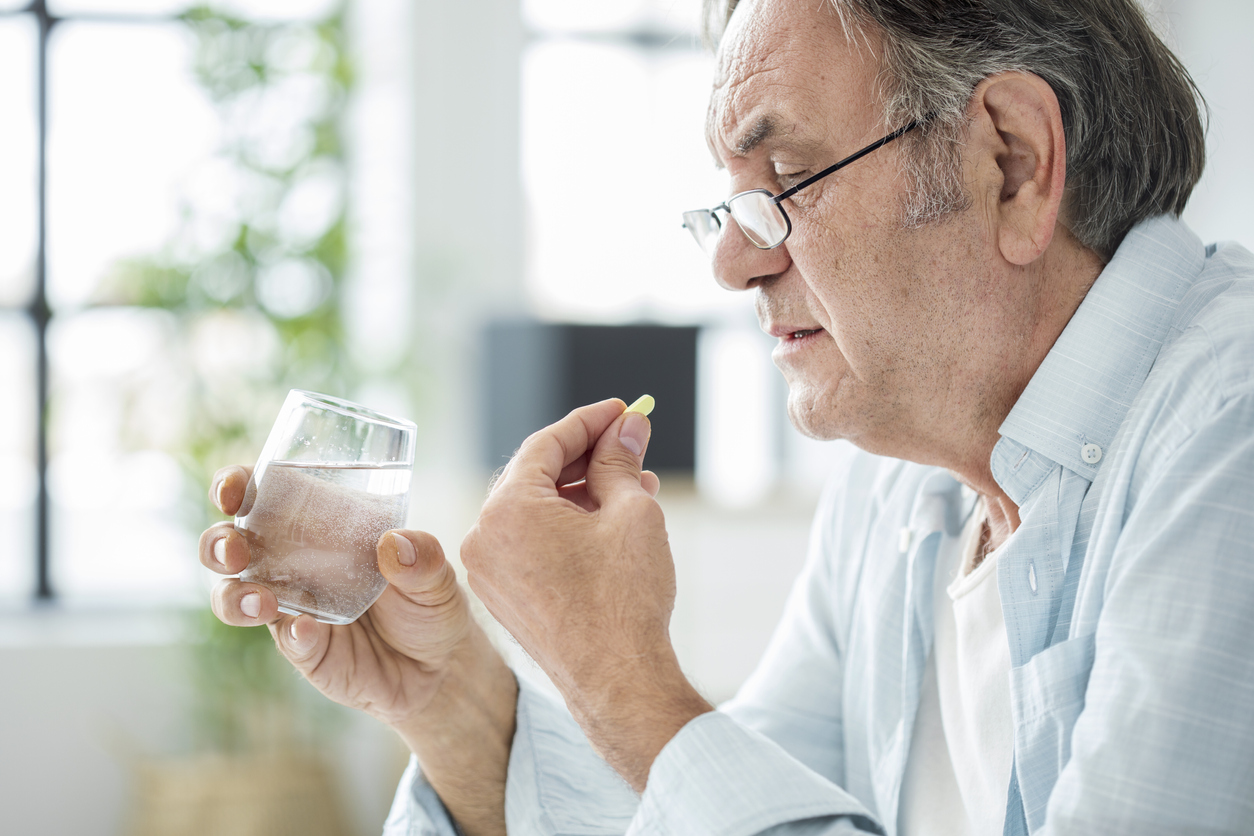 Pain is a primary reason why many seniors seeks medical attention. In fact, the National Institute of Health states it's a more common condition than diabetes, heart disease and cancer combined.
Whether pain is a chronic condition in and of itself or the result of a recent surgery, opioids are often prescribed to help seniors better manage it and regain their quality of life.
An analysis of government data shows more than 500,000 Medicare recipients received high doses of opioids in 2016, with the average dose exceeding manufacturer's recommendations. Seniors are at an especially high risk of becoming dependent on opioids long term because their bodies typically metabolize medications at a much slower rate than their younger counterparts.
Cautious Use of Opioids for Seniors
Dr. Wu, the Assistant Director at UCLA's Comprehensive Pain Center in Los Angeles, believes opioids can be effective pain killers, but she suggests doctors use some caution when prescribing them because a senior's body can become dependent on and tolerant of the medications quite quickly. Her recommendations include using multimodal pain management instead, which includes a combination of muscle relaxants and anti-inflammatory medications. This program has less risk of side effects and is often just as effective as opioid treatments. As a family caregiver, it's important to talk to your loved one's doctor before treatment begins in order to see if an alternative path to managing pain might be the better approach.
Natural Pain Relief for Seniors
Some seniors can avoid needing to take opioids by turning to natural pain relievers instead. Physical therapy, massage, heat therapy, meditation and other relaxation techniques or self-hypnosis are a few examples. In some cases, these treatments compliment medical interventions, and in other cases, they are effective on their own. It is important to never take a non-medical approach and stop taking medications without first consulting with a medical professional.
Warning Signs of Opioid Dependency
If your senior loved one has been prescribed opioid treatments, how can you tell if they might potentially be addicted? The University of Michigan suggests watching for these signs:
The doctor increases the dosage, but functioning continues to decline
The senior continues to insist they need opiate treatment for longer than the originally prescribed length of time
The senior takes opioids for reasons other than pain – anxiety, boredom, depression
The opioids are causing the senior to feel "high" signifying a dose reduction may be in order
The senior states they want to stop using the medication but can't
Cravings for opioids occur despite negative side effects
Withdrawing from social activities
Withdrawal symptoms – moodiness, sweating, diarrhea, etc.
If you recognize any of these signs and believe your loved one might have a problem, contact the Substance Abuse and Mental Health Services Administration Helpline to get the information and assistance you need.
The best approach to avoiding opioid dependency in the elderly is to help your aging loved one to proactively minimize their need for pain medications. Encourage safe, gentle exercise and a healthy diet to keep the body strong. If your loved one is recovering from surgery, follow doctor's orders for resuming activity, and enlist the help of a professional home health and home care agency for support. If you have questions, Salus Homecare of Los Angeles is here to help. Contact us, and let's work together to help keep your loved one happy and healthy at home.
There is no ads to display, Please add some