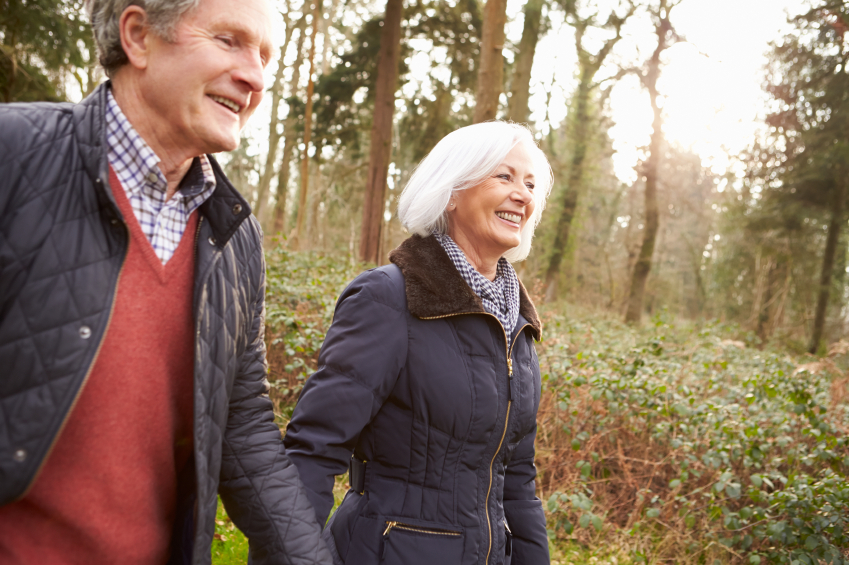 Everyone benefits from regular exercise as part of a healthy lifestyle, but when a chronic health condition is diagnosed, exercise becomes that much more important. When that diagnosis is Parkinson's, exercise can help the individual to retain mobility, flexibility, coordination, independence and a higher quality of life.
Targeted Exercise
According to a recent healthNEWS article, while it is important for individuals with Parkinson's to continue to exercise, the most beneficial type of exercise program is one that is targeted. Targeted exercise involves incorporating different movements in a program that challenges and retains various neural connectors in the brain. Since Parkinson's is a progressive disease that weakens and even kills neurons in the brain, some believe that challenging these neural connectors can slow the progress of the disease. Research surrounding this theory is positive, and a recent study showed that patients' motor and non-motor scores vastly improved with targeted exercise after only three months. Research participants saw an improvement in balance, muscle strength, swallowing, speech, depression, levels of fatigue and apathy.
The Challenges
While the findings surrounding targeted exercise are positive, individuals with Parkinson's continue to struggle with remaining consistent with the exercise and movements involved in such a program. Some are confused about what targeted exercise means, and others might lack the energy or motivation to continue with a program for any significant period of time. Still others fear falling or freezing up while participating in activities. In order for these individuals to remain consistent with their exercises and remain safe, support is important.
Family Support
Family members are an important component in supporting a targeted exercise programs. Able bodied spouses or adult children can assist those with Parkinson's in their daily exercise programs and provide encouragement on more difficult days. Additionally, family members can foster a relationship with medical professionals including doctors, nurses and physical therapy professionals in order to understand the individual's condition, the benefits of targeted exercise and important safety precautions to consider.
Professional Caregiver's Role
Distant caregivers or those who have family caregivers with time or physical constraints that prevent them from offering an appropriate level of support, professional in-home care providers are an excellent alternative or supplement. In-home aides, under the direction of professional physical therapists, can assist individuals with specific exercises, encourage seniors to follow a schedule, provide stand-by assistance to ensure safety and provide feedback to medical professionals. In-home caregivers can also assist clients with transportation to medical appointments and remind them of in-home physical therapy appointments so that Parkinson's care remains consistent. This is the best way to ensure appropriate monitoring of the condition, early detection of any setbacks and a higher quality of life.
Salus Homecare – Just One Call
Salus Homecare in Los angeles is a nationally accredited in-home care provider. Our professional team includes nurses, in-home aides, in-home physical therapists, in-home occupational therapists and in-home speech therapists. We employ industry leaders who specialize in Parkinson's care and offer clients access to our exclusive One Call system to manage all of their care needs with one call to our agency. Our in-home physical therapists work with your doctor to develop an effective targeted exercise program, and they communicate the specifics of your care plan with you, your family members and the in-home aide assigned to you.
Salus' goal is to empower you to live a happier, healthier and more satisfying life. To learn more and schedule a free, no obligation consultation, give us a call.
There is no ads to display, Please add some