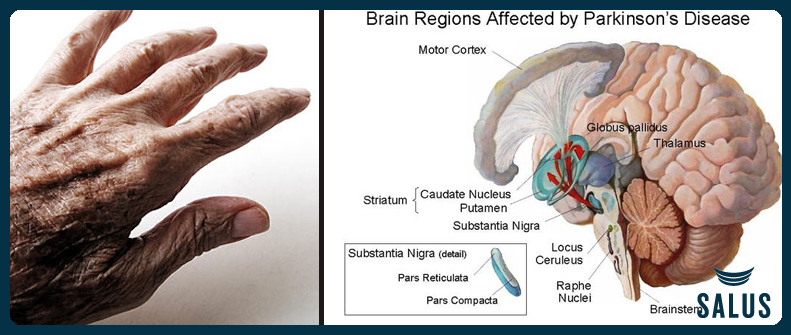 Parkinson's is an often misunderstood diagnosis that brings about a loss of motor functioning, mobility and independence. For some, Parkinson's follows a slow progression that causes decline over a period of 20 to 30 years. For others, Parkinson's progresses quickly and impacts quality of life within 5 to 10 years.
Parkinson's – The Search for a Cure Continues
Currently, there is no cure for Parkinson's, but the study of this disease is ongoing, and treatment options are forthcoming as new discoveries are made. The most effective treatments include a combination of health eating, taking prescribed medications and participating in regular activity. When specific lifestyle recommendations are adapted and medical advice is followed, those with Parkinson's often continue to successfully age in place well into their geriatric years.
The Advantages of Targeted Exercise
The most recent Parkinson's disease research suggests that targeted exercise offers significant benefits. Targeted exercise involves more than just light stretching, spending time in the swimming pool or using a treadmill; it involves using different muscles throughout the body and participating in a variety of exercises that challenge the brain to strengthen neural connectors. According to a recent Health News article, studies indicate that targeted exercise improves patients' motor and non-motor scores significantly in a period of only three months.
Targeted Exercise – The Role of Medical Professionals
For Parkinson's patients seeking the most effective targeted exercise plan, consulting with medical professionals is the best course of action. Physicians with a strong understanding of Parkinson's often consult with physical therapists to develop individualized targeted exercise programs that incorporate strength training, deep stretches, aerobic activity and balance training. Exercises that develop hand strength, facial muscles and reflexes throughout the body are also valuable components to the treatment plans. A physical therapist combines these exercises with massage, ultrasound, heat therapy and other strategies to help control tremors, minimize stiffness and promote a higher level of independence.
In-Home Physical Therapy for Parkinson's
A challenge that adults with Parkinson's often face is the ability to leave home to attend physical therapy appointments on a regular basis. Since the most effective therapeutic treatment plans involve seeing a clinician two or three times a week, individuals who are home bound because of their condition, without reliable transportation or uncomfortable exercising in an unfamiliar environment on a regular basis struggle to follow medical advice when it includes physical therapy. Hiring an in-home physical therapist is an alternative that many individuals with Parkinson's find effective.
Salus Homecare – Our Role
Salus Homecare, a nationally accredited in-home health care agency, employs a team of licensed and skilled physical therapy professionals to assist individuals in overcoming the challenges of Parkinson's disease. Our physical therapists receive specialized training regarding Parkinson's disease based on the latest medical research and technological advances. They work closely with our clients and their family members, listening to their needs and developing treatment plans that center around their goals, physical limitations and home care needs. Our therapy team members also remain in constant contact with our clients' physicians to develop or modify care plans as needed to enhance progress and ensure safety.
With our assistance, individuals diagnosed with Parkinson's are able to participate in medically prescribed physical therapy sessions without leaving the comfort of home to visit a rehabilitative center or stay in a facility. This often motivates them to continue with treatment, and it allows them to remain in familiar environments, surrounded by family and friends for support.
While Salus Homecare in Los Angeles cannot offer a cure for Parkinson's, we are committed to improving quality of life for those struggling with this disease through our in-home physical therapy, in-home care and in-home healthcare programs. To learn more about our services, get your questions answered or schedule a free, no obligation consultation, contact one of our dedicated care managers today.
There is no ads to display, Please add some