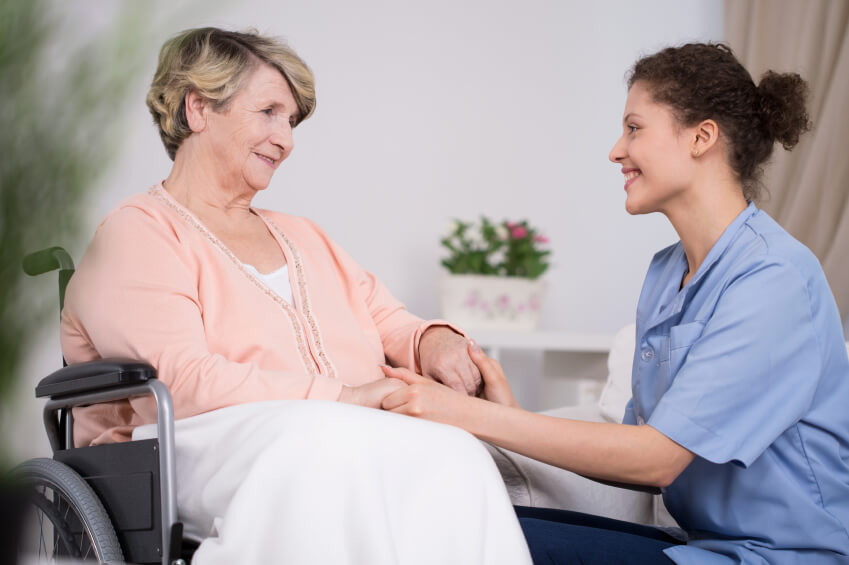 Caregiver burnout is a serious problem impacting families in every socioeconomic class. When a person takes on the responsibility of caring for another adult, they often put the care recipient's needs first. That choice can cause their own physical or mental health to fail. This not only results in a reduced quality of life for the caregiver, but it makes it more difficult to provide care appropriately. Therefore, the senior receiving care suffers too.
There are many signs that indicate a person may be suffering from caregiver burnout. They include:
Feeling angry or frustrated one minute and completely helpless the next
Frequently falling victim to colds, the flu or other illnesses that may be "in the air"
Never finding time for yourself
Feeling like you are the only person who can handle every task
Extreme fatigue
Unusual weight changes
Sleep problems
Lack of patience
Increased symptoms from existing health concerns
There is no doubt that acting as a caregiver may be the hardest job you ever take on. While it is not without rewards, the stress involved sometimes makes it difficult to realize the personal benefits. This might even result in your resenting taking on the job.
Take Care of Yourself First
The best way to avoid or overcome caregiver burnout is by making a point of taking care of yourself first. This might seem impossible at times, but there are steps you can take. Eating right, exercising and keeping up with medical appointments helps to keep caregivers healthier. Improved health leaves you better prepared to tackle responsibilities. Additionally, finding a little time for yourself is important. This lets you breathe, avoid undue stress and juggle new and existing tasks with a greater level of ease.
Building a Support Network
Family caregivers who are most successful at taking care of themselves realize how important it is to ask for help. Rallying friends, neighbors or other family members is a great place to start. When these individuals assist with caregiving duties, their help makes it possible for the primary caregiver to step away without feeling guilty. Respite care provided by a professional agency like Salus Homecare San Diego is another valuable resource for primary caregivers to consider. Essentially, building a support network benefits anyone with a goal of providing long-term care to an aging or ailing loved one.
Support Groups
Support groups are another vital resource that more family caregivers should connect with. Whether in the community or online, support groups act as sounding boards where caregivers can discuss their concerns and connect with others who share their experiences. Members also often help family members to connect to resources. Their help is often invaluable to the family caregiver and their aging loved one.
What the Research Says
Research concerning caregiver burnout is ongoing, and the findings strongly support the idea that reaching out for help benefits unpaid family caregivers. One study published in the American Journal of Nursing showed that nearly 1/3 of unpaid caregivers report no negative effects from caregiving. These individuals expressed gratitude and content with their roles and believed that the experience has provided many positive outcomes. The one thing that all these individuals had in common was a strong and supportive network providing assistance to them and their loved ones.
The value of family caregivers in society cannot be overstated. These individuals provide assistance to seniors and those with chronic or acute health concerns, helping them to age in place and enjoy a higher quality of life. If you find yourself in this role, we urge you to reach out, ask for assistance and build your support network. Remember, this is no sign of weakness. In fact, it takes strength to ask for help. Your efforts will make you a better caregiver and a happier individual. If we can be of assistance, just let us know. Call Salus Homecare San Diego anytime with questions or concerns or to request your free, no obligation evaluation.
There is no ads to display, Please add some