Call Our

24/7 Hotline:

(888) 725-8742
Testimonials
Testimonial In order for Salus to meet rigorous Medicare and Joint Commission standards, all clients are asked to take a detailed survey at the end of our service. Review client testimonials.
Our caregiver was outstanding! She was here when my wife died! I don't know what I would have done if she wasn't here then. She "took over" and knew just what to do! She made the calls to get the right people here and she made my wife look so nice when we spent the last few moments with her! We appreciate everything that she did!

Joann R. November 18, 2020
Everyone at Salus was extremely responsive and eager to help and that made our experience so much better during a difficult time.

Leone M. January 7, 2020
Once again, our case manager was the beautiful, compassionate voice of wisdom and guidance. Her experience in the field helped us so much. Our caregiver, who was one of the caregivers was so attentive to my mother-in-law and listened to every word, no matter how confusing it was at the time. She has such a caring heart. Thank you for all of your help in a crisis once again!

Maria C. November 21, 2019
Anytime there was a hiccup someone was always on top of resolving the issue quickly! Phone calls were always returned in a timely manner. If there was something I needed to be aware of (that I would never have known to ask) our case worker made sure I understood. It was a pleasure to work with this agency.

Harry P. August 15, 2019
When we first approached Salus in regard to the care of our parents, both in their late 80's, we had no idea what challenges lay ahead. Six years later, we can honestly say we have experienced it all, from skin tears and bed sores to digestion issues and catheter problems, and everything in between. After a short period of determining which caregivers were a good match for our parents, we settled on a group of incredibly dedicated and caring individuals from Salus, who were with our parents to the end. They became our eyes and ears for our parents' well-being and frequently they would text us or send pictures to keep us apprised. We will be forever grateful for their service and for doing their very best to improve the quality of life of our parents. We also owe a huge debt of gratitude to Salus' case manager and schedulers. They were without exception professional, caring, and competent, which helped to keep as much continuity of caregivers as possible. We highly recommend Salus to anyone requiring homecare or hospice care.

Marion B. June 15, 2019
You guys rock! Thank you for all your help from the beginning to the end.

Andrew K. March 14, 2019
We have been using the services of Salus Homecare for over three years now. They came highly recommended by the staff at Casa de Manana and with good reason. What we have most appreciated about this company, in addition to their professionalism and quality caregivers, was their responsiveness to "bumps in the road." No matter what the challenge, they responded quickly, responsibly, and compassionately. And they remained in close contact with our family to ensure that we were happy with the way things were going. In short, we feel fortunate to have discovered Salus Homecare and will be forever grateful for the care they have provided to our parents.

Kurt B. November 16, 2018
Your entire organization is excellent. The caregivers were incredible, caring, loving and patient. Thank you

Doris T. November 11, 2018
Thank you for providing competent, dependable help for our Mom.

Lois L. September 16, 2018
Our case manager is fantastic! Always passionate and loving! Our caregiver was fabulous with our mom. Thank you!!

Anita P. July 25, 2018
Recent Salus News Articles
Engaging news articles from trusted home care, home health, palliative care and hospice professionals.
All News Articles
Download our Guide:
This free guide shares more about our professional, integrated in home services.
Download our Guide: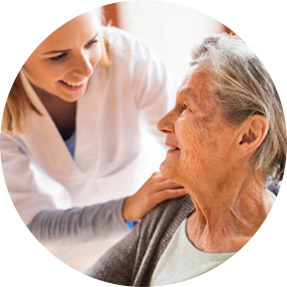 Call Our 24/7 Hotline: (888) 725-8742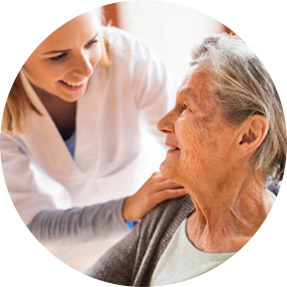 Call Our 24/7 Hotline: (888) 725-8742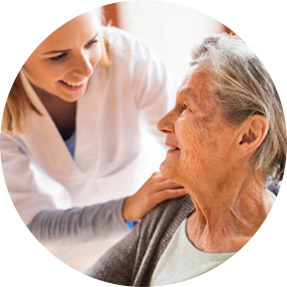 Call Our 24/7 Hotline: (888) 725-8742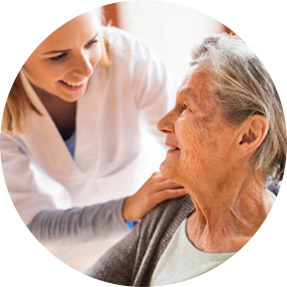 Call Our 24/7 Hotline: (888) 725-8742