Overview of ADL Service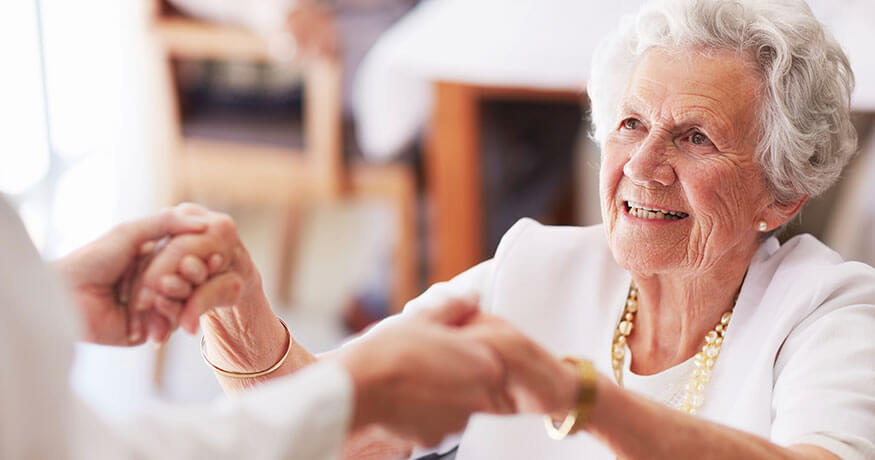 Activities of daily living are essential but sometimes complex self-care tasks that require good hand-eye coordination, the ability to stand for extended periods of time and a high level of dexterity and coordination.  As we age, many of us struggle to manage activities of daily living independently as the result of illnesses, injuries or the aging process.
ADL Services Provided:
Grooming
Taking a shower or bath
Getting dressed
Managing continence or incontinence
Ambulation
Eating meals
Transferring (bed to standing, chair to standing, standing to wheelchair, etc.)
The key to effectively assisting someone with their ADLs is to respect the individual. While some people might need help with several tasks, others might prefer to remain mostly independent and only require a little bit of help with a couple of things.
Salus Homecare of San Diego empowers clients to remain safe and maintain their highest level of independence by developing individualized care plans. We listen to our clients needs and involve them, their families and their physicians in developing care plans that are effective and personalized. This helps many of our clients to feel more comfortable about the care they are receiving and the professionals who are assisting them in their homes.
Activities of Daily Living (ADLs) FAQ's
To read more FAQs, click here. If you have any specific questions, feel free to call our 24/7 hotline at (888) 725-8742
I sometimes keep off hours with my schedule. How will your services impact my ability to do that?

Salus Homecare of San Diego provides a high level of flexibility for all of our clients. We have professional caregivers available mornings, evenings, weekends and overnight. Let us know about your personal schedule preferences during the in home consultation, and we will do our best to match you with a caregiver who can meet them.

I have an out of town relative who is involved in my care. Will you help me to keep her informed?

Salus Homecare of San Diego supports our clients and their long distance caregivers by sharing information whenever appropriate. We will ask for your permission to protect your privacy, but once we have it, your relative is welcome to call anytime for updates, answers to questions or with any concerns.

What happens if I am faced with a medical emergency while receiving care?

Your safety is our number one priority. If you are ever faced with a medical emergency, your Salus Homecare of San Diego caregiver will take the appropriate steps to assist you. If the emergency is minor, this might include helping you with a bandage or applying an ice pack. For more significant emergencies, 911 will be called. Additionally, our Care Managers remain on call 24-hours a day and 7 days a week and are always available to provide direction and assistance.