Overview of IADL Services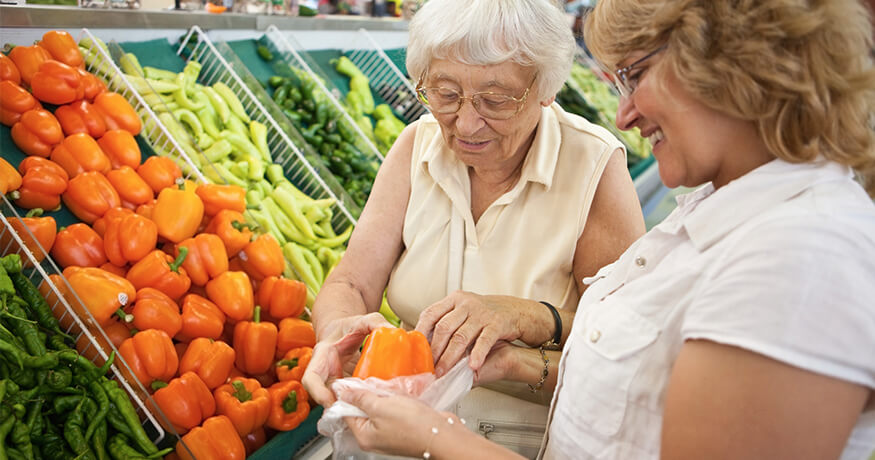 Instrumental activities of daily living are those daily tasks that are instrumental to the routines we all create in our lives. These tasks are an essential component in the ability to remain independent, and they promote freedom, dignity and an individual's social status in the community.
IADL Services Provided:
Preparing food
Meeting transportation needs
Getting essential bills paid on time
Taking medications as prescribed
Grocery shopping and shopping for other essential items
Using the telephone, texting or emailing
A diminished ability to complete IADLs independently is common as individuals age, and it is often due to cognitive decline or physical limitations that accompany illnesses or injuries. This can result in seniors feeling as if they must burden family members to assist with many essential tasks or seek placement though their true goal is to age in place. Salus Homecare San Diego is here to help.
Salus Homecare of San Diego's caregivers support seniors in their efforts to remain independent. With our help, seniors enjoy meals at home, keep clean homes and remain connected with friends, family and activities they enjoy. They also experience other health and lifestyle benefits that come from having the appropriate help available when they need it most.
Instrumental ADLs (IADLs) FAQ's
To read more FAQs, click here. If you have any specific questions, feel free to call our 24/7 hotline at (888) 725-8742
I do not own a car. Can my professional caregiver help?

Salus Homecare of San Diego employs many caregivers who are willing to transport clients in their personal automobiles. Most clients find this to be much more convenient than waiting for taxi cabs or trying to navigate a public transportation schedule. Our professional caregivers are licensed and insured and have passed a complete Department of Motor Vehicles background check for your safety and security.

I have heart disease and follow a low sodium diet. Can my caregiver prepare meals that will be healthy for me?

Salus Homecare of San Diego's professional caregivers will follow your direction or accommodate any doctor's orders when preparing meals. Additionally, they often get to know the likes and dislikes of their clients and cater meals to those specifications. This is a huge advantage in hiring Salus Homecare of San Diego's professional caregivers versus using a meal delivery service.

Will my caregiver live with me?

Salus Homecare of San Diego's professional caregivers maintain their own residences. They are only permitted to be in a client's home when they are working and will not disturb your regular routines or schedule otherwise.