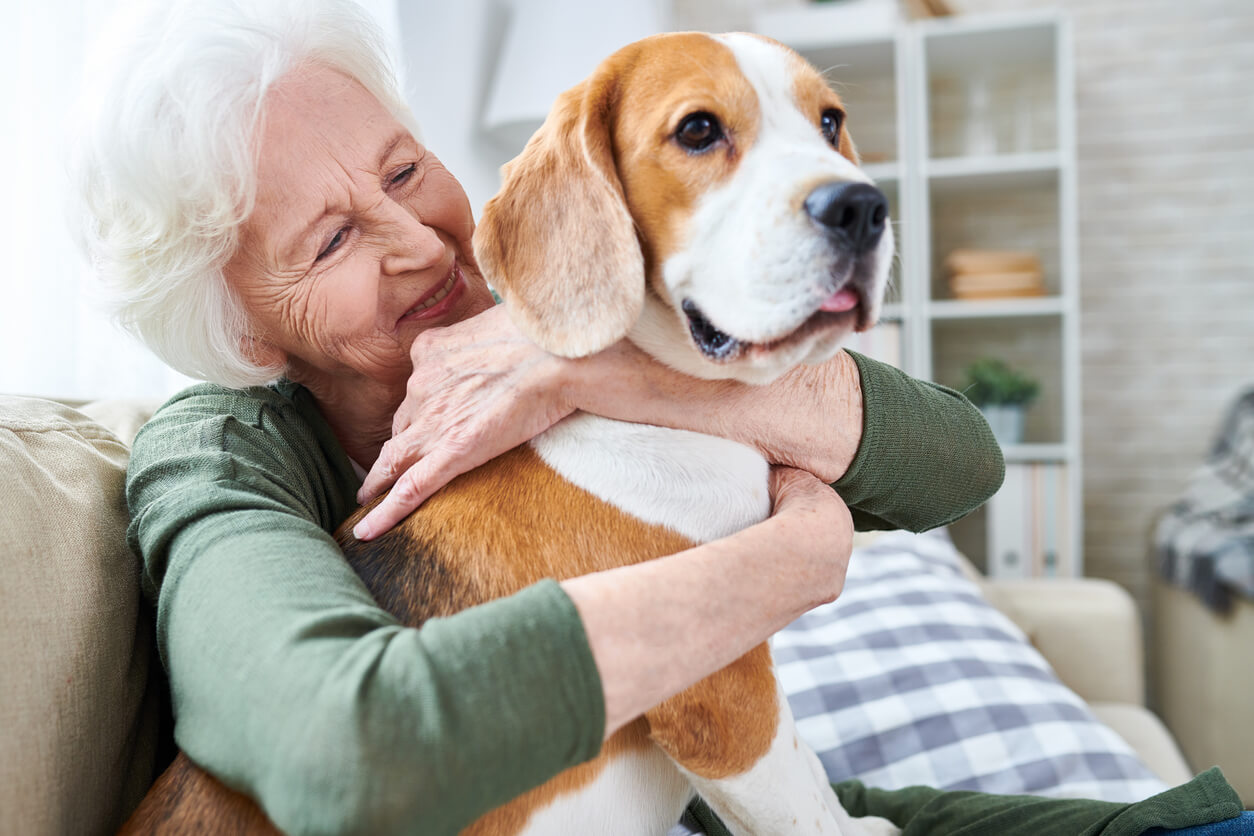 I want to age in place but need help from my daughter. What will it mean for her to become my family caregiver?
Many seniors want to remain at home and independent while they age, but doing this often means asking for and accepting help from others. While there's a lot of individual variables involved in determining exactly what things a family member might provide support with as a family caregiver, a few basic tasks are ones that most seniors will eventually need help with.
With that in mind, let's review a few of the most common duties of family caregivers:
Medical Support
Whether a loved one is taking a couple of medications for high blood pressure and high cholesterol or managing a more complex health diagnosis like COPD or cancer, it's common for seniors to have to visit their doctors a bit more often as they age. Family caregivers provide support with medical appointments by ensuring safe and reliable transportation is always available. They might also help a loved one to correctly manage medications and assist in communications with the doctor to better understand and manage health conditions.
Activities of Daily Living
As the result of some health conditions, seniors sometimes find that they need support with daily activities to maintain hygiene and stay healthy and comfortable at home. These might include getting dressed, taking a shower or brushing their teeth and shaving. While seemingly simple, physical or cognitive limitations can make it more difficult to complete these tasks effectively and efficiently. Help might range from completing a task for a senior to simply offering supervision while they complete the task on their own. The level of support a senior needs might also change over time, increasing the assistance a family caregiver provides.
Socialization and Companionship to Prevent Isolation
The aging process can make it more difficult for seniors to meet with friends and stay social in the community. This sometimes means that the task of providing companionship falls on family caregivers more. Whether the family member spends time with a senior or arranges for friends to visit or transportation to a senior center or other events, offering this support is important. Regular socialization protects cognitive and emotional health, and it can promote longevity and a higher quality of life too.
Transportation
Going along with providing companionship to homebound seniors, family caregivers also often provide transportation. This might mean driving a loved one to a social event, medical appointment or to run errands and attend to shopping needs. Providing safe and reliable transportation helps to make a senior feel comfortable giving up the keys when driving on their own is no longer safe.
Meal Preparation
Preparing healthy meals is important for seniors who are trying to maintain a healthy weight and manage health conditions. Meeting nutritional requirements that are sometimes pretty specific independently can be complicated, especially for seniors with Alzheimer's or other cognitive decline. The act of standing at the stove to prepare and cook a meal can also be stressful or even unsafe for a senior with physical limitations. Family caregivers might assist by preparing meals or arranging for a meal delivery service or in home care to ensure the senior has access to tasty, nutritious meals and snacks throughout the week.
Housekeeping
Remaining safe and comfortable at home is about more than just taking care of personal care needs. Household needs are important too. When it is physically stressful for a senior to vacuum carpeting, mop hardwood floors, change the sheets, wash the dishes or do laundry on a regular basis, family members can help fill these gaps. This keeps the home safe, clean and comfortable.
Financial Support
Household management simply isn't possible without paying the bills on time and ensuring that the checkbook balances at the end of the month. For many seniors, these tasks are mentally challenging. Without support, they might forget to pay the light bill or water bill, resulting in an uncomfortable or unsafe home environment. To prevent this, many family caregivers will assist with managing financial tasks. When doing this, it's important to involve the senior as much as possible. Having financial power of attorney paperwork in place is also important to avoid interruptions or conflicts should the senior become incapacitated, leaving the family member to make important financial decisions all on their own.
Monitoring Progress and Setbacks
Monitoring progress or setbacks is another important component in ensuring an aging loved one remains safe and comfortable at home. Should setbacks occur, it might indicate that something needs to change –  an adjustment in medications, more care at home or even a move to an assisted living facility or skilled nursing home. Communication is key here, so watch for changes and stay in contact with the senior's doctor to ask questions or share concerns.
Asking a loved one to act as your family caregiver really is asking a lot of them, but there is also no job that is more rewarding. Consider how you'll need them to help, and have a conversation about what they are and are not comfortable doing alone. It's also okay to ask for professional support. Doing this can even improve your relationship with the family member you love. If you have questions about in home care, in home health care and other homecare programs, Salus Homecare San Diego is here to help. Contact us to learn more and schedule your complimentary consultation today.
There is no ads to display, Please add some