Overview of Long Term Nursing Services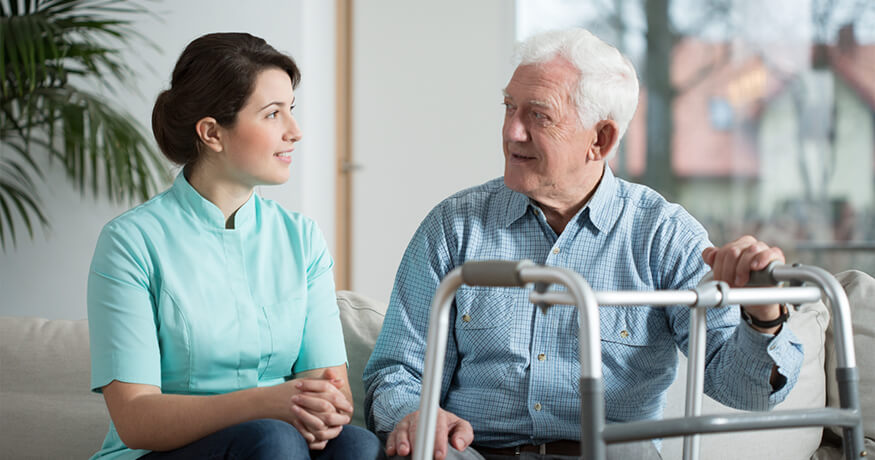 Chronic health conditions often necessitate a more permanent form of care, provided by professional and knowledgeable nurses. Receiving appropriate care supports an individual's goal of remaining at home and is often the most affordable option for families. Salus Homecare of San Diego's in home health offers more permanent solutions with our our long term care. We provide support for an indefinite amount of time and make it easier for individuals to manage health conditions safely.
Long Term Nursing Services Provided:
Alzheimer's
Parkinson's disease
Brain injuries
Chronic seizure disorders
Hypertension
Ulcers, severe burns and other open wounds
Chronic health conditions can be difficult to manage independently for many different reasons. In some cases, the physical demands are taxing and uncomfortable to properly care for, and in other situations, dementia makes it difficult for individuals to remember to take care of themselves. With professional help from Salus Homecare of San Diego's home health, important medical tasks become easier to manage, and this makes for a more fulfilling, empowering lifestyle.
Long Term Nursing Care FAQ's
To read more FAQs, click here. If you have any specific questions, feel free to call our 24/7 hotline at (888) 725-8742
Can you explain the care plan?

A care plan addresses your specific needs. The process of developing one involves speaking to you and your family, listening to the advice of your physician or discharge planner and completing a thorough evaluation. Salus Homecare of San Diego will constantly review your care plan to ensure it remains effective and supportive, and revisions are made whenever appropriate.

I prefer to have only one nurse. Is that possible?

In some cases, yes it is possible. The number of professionals entering your home will depend on your specific needs and the care your physician prescribes.

If my condition improves or I feel like I can manage it independently, do I have to continue to receive your services for a certain period of time?

Salus Homecare of San Diego's home health is medically prescribed, so your physician can help you to decide when and if to reduce or terminate care. If this should happen, you are not obligated to a contract and no additional fees will be charged to you.