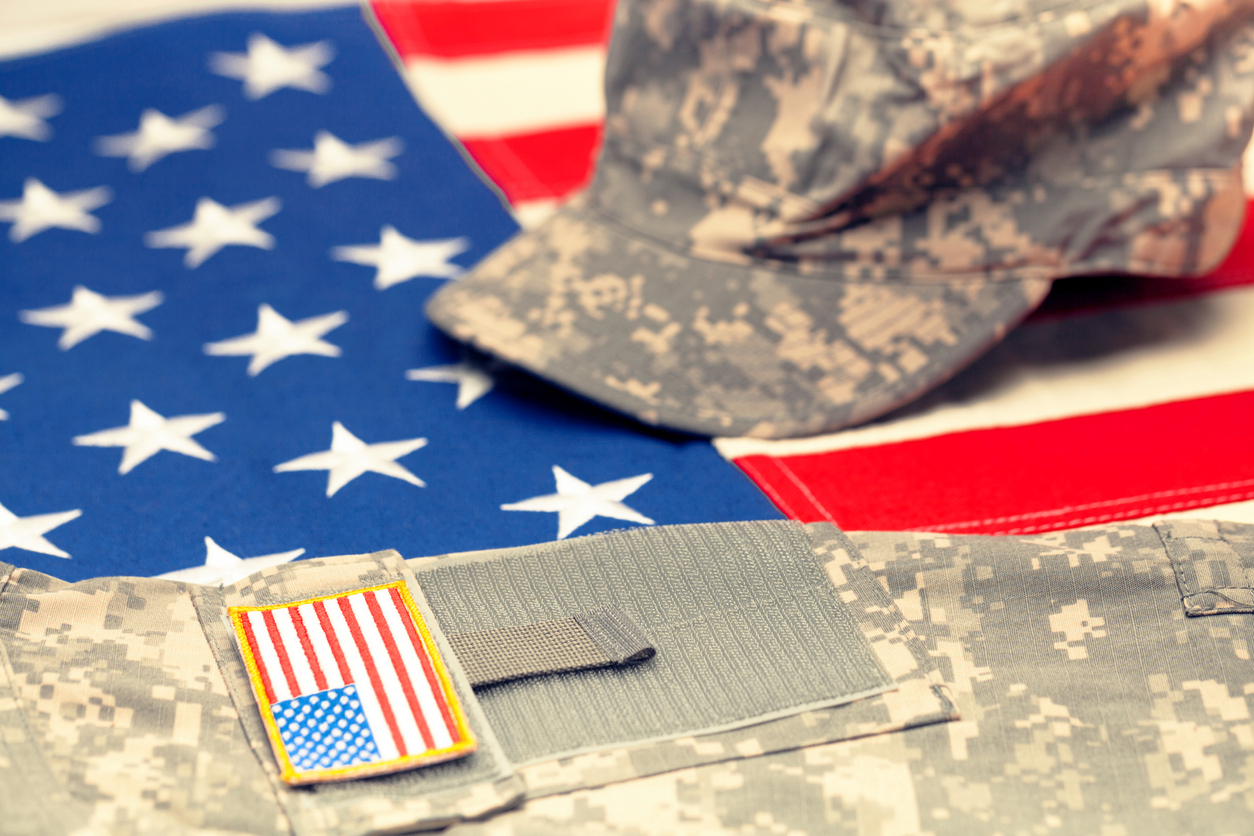 The pin is small in size, simple in color and contains just a few words: "We Honor Veterans". It's amazing that something so simple can mean so much, but this pin does. It serves as a sincere expression of our gratitude for bravery and sacrifice and an acknowledgement of the value of true heroes who walk amongst us every day.
Hospice Veteran Pinning Ceremonies
Pinning ceremonies are one small way in which Salus Homecare's Hospice Team participates in the We Honor Veteran's program. These ceremonies recognize current and former military members for their service and sacrifice as they near the end of life. Pinning ceremonies are often short, quiet, peaceful and respectful. Our hospice team and veteran volunteers value them as impactful expressions of our internal efforts to demonstrate the honor and respect that our veterans deserve. Their experiences in the final weeks and months of life are often decidedly different than those of civilians who did not serve, and it's important to not only acknowledge that but respect it and embrace these differences in the plan of care.
Honoring Veterans at the End of Life
The patients that we place these pins on are proud men and women. If you look closely, you can often see pride and courage in their eyes even when they are struggling with the realities of a life-limiting health condition that might rob them of strength and independence. The small pin and accompanying certificate reminds the veteran of a more independent time, their honorable service in the military, and so many important memories that they've long held close and cherish so deeply. Every ceremony ends in a salute as a final opportunity to recognize and honor the service of these fine men and women.
Hospice Pinning Ceremonies Benefit Families
In addition to honoring veterans, these pinning ceremonies offer closure and help prepare a family for the end of life. Family members might sit quietly while the pin is placed on their loved one, or they might cry, laugh, salute or offer meaningful applause. Each ceremony is unique, but they all provide an opportunity to commemorate the veteran and a life well lived. These events are so inspiring and can provide an added incentive to carry on and remember the legacy of a person who you love so much.
We Honor Veterans
Pinning ceremonies are just one part of the We Honor Veterans Program, a collaboration between hospice partners like Salus Homecare and the Veteran's Administration. Partnerships like these are so important because they help us to successfully meet the special needs of our veterans. The tools that We Honor Veterans provides empower our team to go that extra mile and ensure our veterans maintain their dignity throughout the dying process.
Salus Homecare is honored to support our veterans and their family members throughout this journey and humbled to participate in the We Honor Veterans program. If you have served, know that we thank you, we honor you, and we are here to help.