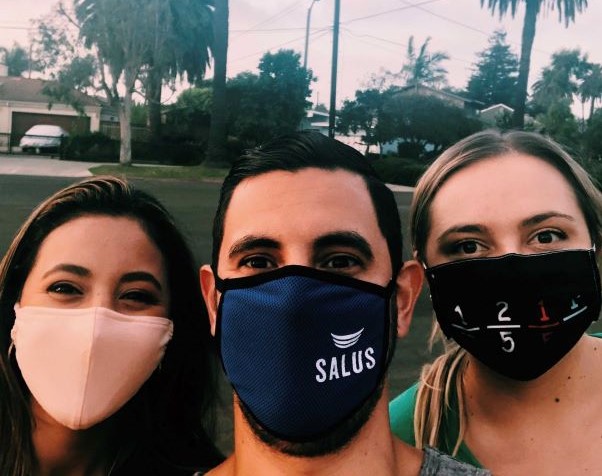 On October 10, 2020, the Salus Homecare team had the opportunity to participate in the walk for Alzheimer's event. The event was for the more than 166,000 seniors living with dementia in Los Angeles, their family caregivers, professional caregivers supporting seniors, and anyone in the community wanting to make a difference. Alzheimer's Los Angeles has hosted this event for more than 30 years, but this year, out of an abundance of caution, the event shifted virtual.
Taking the Alzheimer's Walk Virtual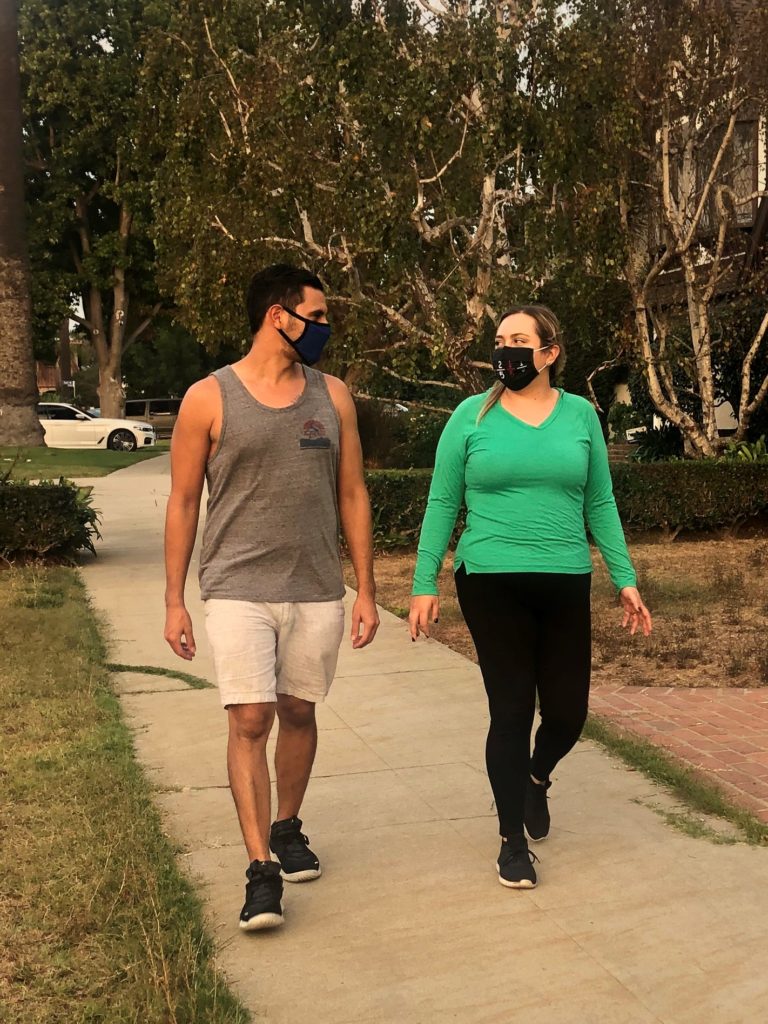 As virtual walkers, the Salus Homecare team joined hundreds of other participants across our community in taking a walk around their neighborhood in the fight against Alzheimer's. The team's activities were recorded and shared with Alzheimer's Los Angeles to help raise funds for and awareness of this type of dementia.
Each member of our team had their own unique reasons for walking. When asked to explain why she walked, Elisa Gomez, Salus Case Manager, stated "Today, I walk in memory of my great grandfather. His diagnosis of Alzheimer's was my first introduction to this disease and realization of the demands and responsibilities it placed on our family. Additionally, I grew in important ways through that experience as I learned about the profound benefit of support and compassion. That experience led me to where I am today, and it is the reason why I will always make efforts to support families across our community who are impacted by Alzheimer's disease and the reason why I walk today."
Finding Support for Alzheimer's in Los Angeles
This event and events like it are important because Alzheimer's is a disease that impacts so many seniors. It is the mission of Alzheimer's Los Angeles to provide each of them with important support and resources to make their journey through this disease an easier one so quality of life improves. Funding from events like Walk4ALZ go directly toward supporting families in crisis; families impacted by dementia in Los Angeles and the surrounding communities. With this funding, providing classes, support, training and access to important services like home care and respite care is an obtainable goal.
Walk4ALZ Los Angeles
Salus Homecare was proud to be a part of the Walk4ALZ event this year, and our team continues to support the important work that Alzheimer's Los Angeles is doing every day. Additionally, we value our professional partnership with them and the role our organization plays in providing essential home care and respite care in Los Angeles. Our goal is always to help families to better cope with this disease and provide their senior loved ones with the support they need to reach their goals and enjoy a higher quality of life.
If your family is struggling with a recent diagnosis of Alzheimer's and needs information or support, please reach out. We are here to help.
There is no ads to display, Please add some