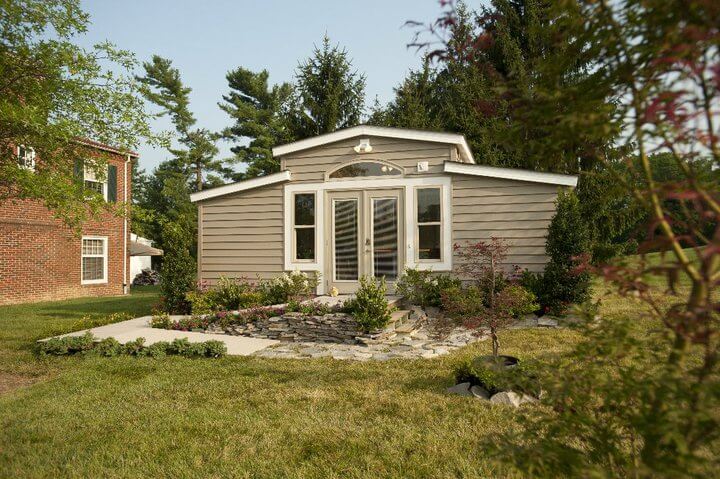 MEDCottages Now An Option For The Elderly
Many people struggle to find the right place for their elderly loved one. They do not have a lot of space in their house, but they do not want to put their loved one in a nursing home. The good news is that there are MEDCottages, which are also known as granny pods.
The elderly population in America is growing. Studies have shown that most elderly people would rather live in their own home or with another family member instead of in an assisted living facility or nursing home. That is why MEDCottages may be a great option for many people.
The cost of a MEDCottage can range from $85,000 to $120,000. It is a lot like a guest house with nursing home amenities. The cottages are about 12 by 24 feet, which is the size of the average master bedroom. There are three sizes, MEDcottage, classic, and grande.
The inside of the cottage has high-tech medical equipment and other nursing home amenities. It also has a camera, which allows people to see what is going on inside of it. There is enough room in the cottage for a wheelchair. Additionally, it has a virtual companion that reminds people to do important tasks, such as taking their medication.
An Example Of How A MEDCottage Can Be Beneficial
A 93 year-old woman stayed with her daughter. Everything was going fine until the elderly woman began having frequent falls. The daughter also struggled to care for her mother because she had multiple hip surgeries. She made the difficult decision to put her mother in the nursing home. A family member visits every day, but the daughter prefers to have her mother home. Additionally, the cost of living in a nursing home is going up.
A MEDCottage can be helpful for this family. The grandmother would get to live independently, but she could still receive the help she needs from family members. Furthermore, the family could save money.
While MEDCottages offer many benefits, it is important to note that they are not for everyone. For example, if a person has complex medical needs, then a nursing home or in-home caregiver is a better option.
There is no ads to display, Please add some