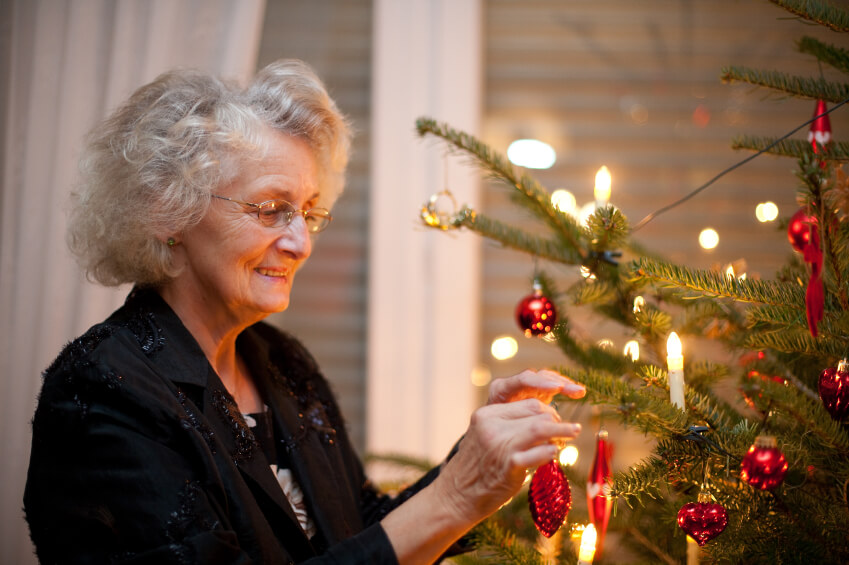 The holidays are a joyous time full of family gatherings and festive parties, but for some seniors, this time of year can heighten depressed thoughts and feelings. This is especially true for those who have lost loved ones, are facing health conditions that keep them home-bound or might experience stress when trying to balance everyday expenses with the costs of gift giving, traveling and holiday gatherings. As a family member with a loved one who is at risk for depression during the holidays, it is important to remain cognoscente of their feelings and special situations and take measures to keep the holidays joyous, fun and stress-free for everyone.
Involve Seniors
Keep the senior in your life involved in celebratory activities. Make efforts to provide transportation to family gatherings, religious events and other holiday parties. Also offer assistance with shopping, gift wrapping and decorating for the holidays. Individuals who are unable to complete these tasks independently risk feeling left out, isolated and helpless. When you offer assistance, it can help your loved one to feel involved, important and appreciated, and this can sometimes prevent the onset of depression.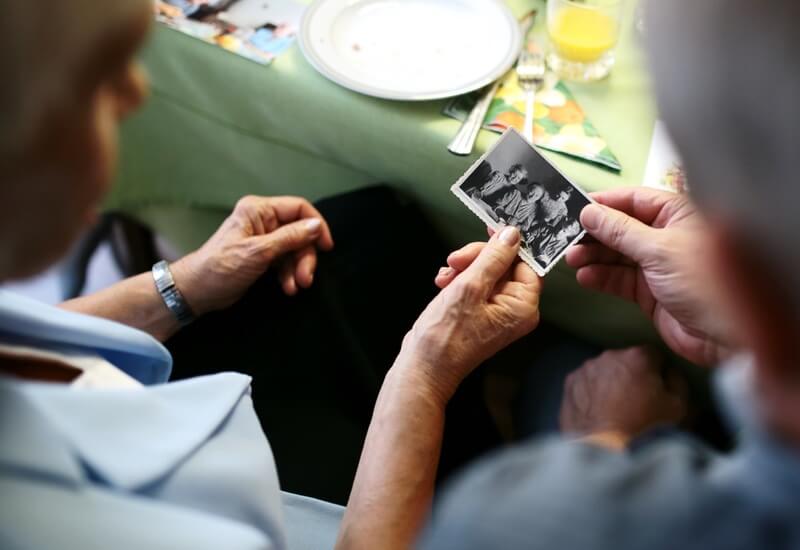 Reduce Fall Risks
When inviting your loved one to holiday gatherings, make any necessary accommodations. Decorate your home cautiously to avoid tripping hazards or other risk factors for falls. This might include being cautious of where electrical cords are placed, avoiding excessive decorations that might distract an individual with poor eyesight and making sure your home has a quite place available for your loved one to rest if necessary. Making these accommodations reduces stress for your loved one and helps him to feel important and included.
Meal Preparation
Remain aware of your loved one's health conditions and medications when planning meals. Some foods can cause serious side effects when mixed with certain medications, and one of the risk factors may be depression. Seniors who are diabetic or have heart concerns might also need to restrict food or alcohol intake to remain healthy. If you are in doubt, have a discussion with the senior's health care provider. Preparing foods and beverages that your loved one can partake in will help him to enjoy family celebrations more and reduce instances of depression.
Respite Care
If your plans include traveling, and the senior in your life cannot participate, make sure his essential needs are met while you are gone. Schedule a professional respite care provider to handle transportation, meal preparation, helping your loved one to get dressed each day and managing any medications. Also make sure your loved one has adequate food in the refrigerator, all of the medications he needs and any other necessary household supplies before you leave. Provide your loved one with emergency contact information, and have an in home care provider, neighbor or trusted family member check in on him while you are gone to provide support and companionship.
Volunteer
Encourage your loved one to volunteer in San Diego during the holidays whenever possible. Getting out of the house and offering assistance to others provides seniors with a sense of purpose, and it can help to combat feelings of loneliness that often come with reduced mobility or losing a spouse or longtime friends. Assist the senior with transportation to these events, or enlist the help of family members, a trusted neighbor or an in home care provider.
Recognize Signs of Depression
Finally, check in with your loved one often, and watch for the signs and symptoms of depression. These might include a change in normal activities or sleep schedules, not eating regularly, forgetting to change clothes or meet daily hygiene needs, crying often or feeling restless, expressing feelings of worthlessness or talking about dying or committing suicide. If any of these concerns arise, contact a health care professional immediately.
During the holiday season, pay attention to the well being of senior loved ones. If you are unable to independently meet their needs during this busy time of year, Salus Homecare can help. Our in home care and in home health care professionals provides respite care, assistance with activities of daily living, companionship and emotional support. Contact us for a free, no obligation consultation.
There is no ads to display, Please add some