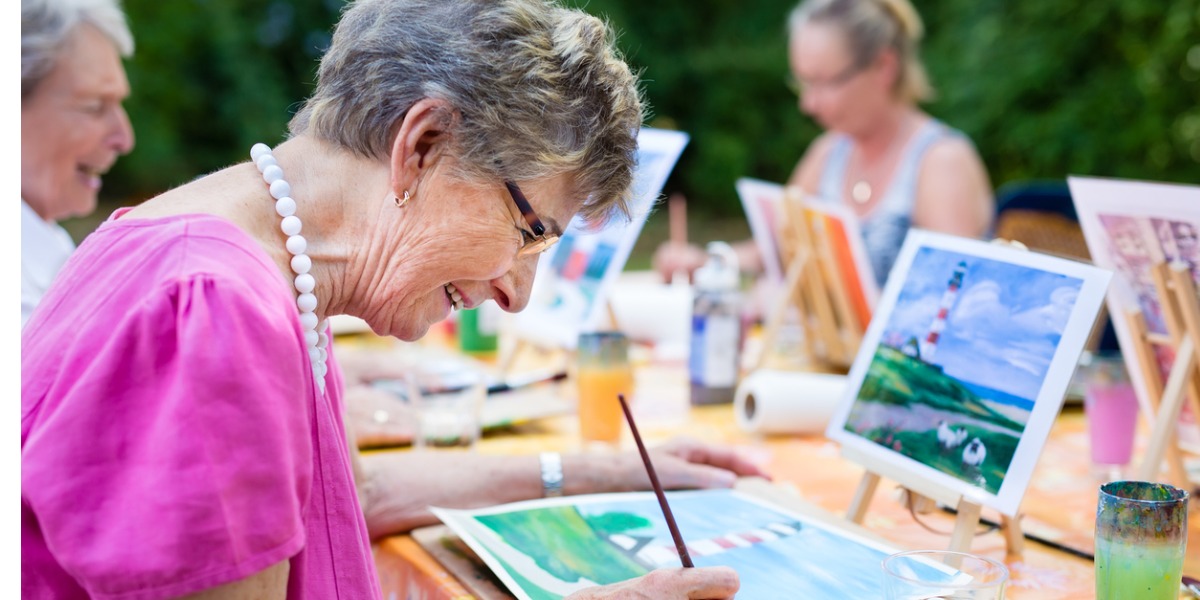 San Diego is a great place to age in place. With some of the most favorable weather in all of California, excellent public transportation options, gorgeous city parks and a wide variety of beautiful neighborhoods, active seniors enjoy retirement here and stay young at heart well into their golden years.
Whether you're an active seniors enjoying life in San Diego or a family caregiver who wants to help your aging loved one feel more connected to the community, here are some great local resources worth exploring.
Learning New Skills
Trying something new sharpens the mind and can help to slow cognitive decline. Learning a new skill with friends is also a fun and a great way to meet like-minded people. The Gary and Mary West Senior Wellness Center, the George L Stevens Senior Center and the Jewish Family Service- College Ave Senior Center are three great places to check out if you're looking to take up a new hobby. Regularly scheduled computer classes, knitting groups, line dancing classes and strength training exercises are just some of the options available.
Clubs and Activities
If you prefer to stay more focused in building your social circle and enjoying a more specific activity, joining a club is a great way to stay active in your community and make new friends. Stop by the Senior Lounge in Balboa Park, room 105 in the Casa del Prado to socialize over a cup of coffee Tuesdays through Saturdays from 9 am to noon. The San Diego Public Library also offers book clubs and chess clubs in many different neighborhoods. Check their website for days, times and more information. Or, if you're less inclined to leave home, socialize at home with the Caring for All Seniors in San Diego Facebook group. The group has thousands of members and posts information almost daily that is relevant to seniors in our community.
Senior Support Groups
San Diego is home to some great support groups who help seniors to stay connected to and engaged in their community. Many local events happen on a regular basis sponsored by these groups. Two upcoming events include:
The San Diego Couples Group for Traumatic Brain Injury pot luck dinner on October 14 from 4:30-6:00 PM. Locations vary, so contact the group for more information.
The Men's Spinal Cord Injury Support Group meets on October 21 in the Sharp Memorial Rehabilitation Center from 4:00-5:30 PM. The group offers opportunities for spinal cord injury survivors to connect, share resources and build friendships. For more information, contact the group directly.
These are some of the many opportunities available for seniors in San Diego. Salus Homecare of San Diego offers support to our homecare patients in enjoying a higher quality of life with safe, reliable transportation services and accompaniment to social activities, medical appointments and more. If you're in need of this type of support, contact us, and let's work together to develop a care plan that helps you live your best life.
There is no ads to display, Please add some