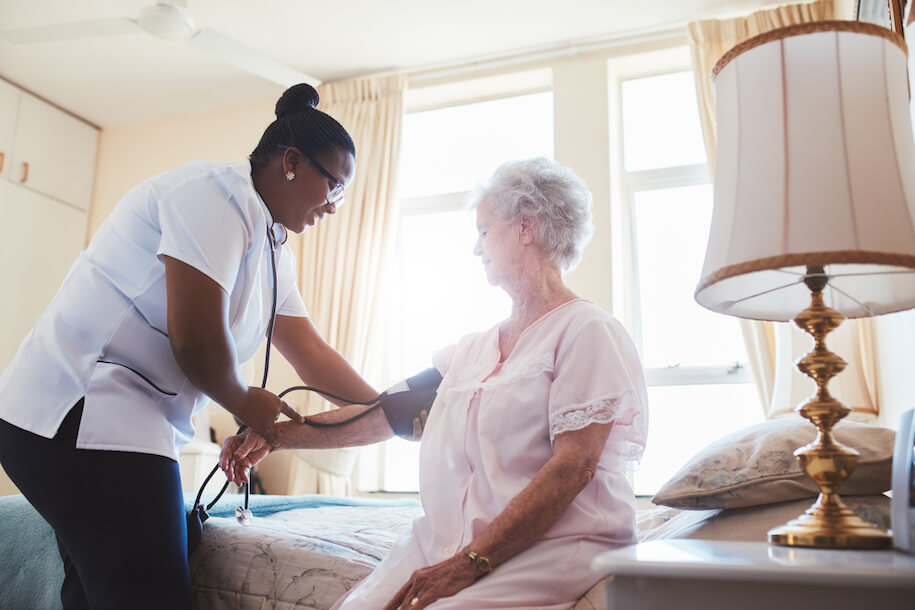 Much has been said about the physical and emotional impact of caring for an aging loved one. There is no doubt that family members who take on this role often neglect their own health. They also sometimes face emotional challenges including isolation, exhaustion, and depression. While important issues, these are not the only concerns that adults caring for senior loved must contend with. Many are forced to make difficult decisions regarding their careers too. Caregiving can easily disrupt full or even part-time work schedules. This role makes it more difficult to climb the corporate ladder and reach career goals. These facts even hold true for long-distance caregivers.
Who is Providing Care
Approximately 34-million adults in America take on the role of caregiver for an aging loved one. The nearest adult siblings often take on the majority of responsibilities. However, families are more spread out now than in years past. As a result, at least 15-percent of the individuals meeting most care needs live one or more hours away from the person they are caring for.
Studying the Impact of Long Distance Caregiving
A study conducted by the National Alliance for Caregiving recently took a look at the impact that long distance caregiving has on family members. The picture painted was one of compassion and dedication. It was one of struggle to find a work-life balance due to the extra responsibilities these individuals are often charged with.
Most of the individuals involved in this study reported that long-distance caregiving disrupts workdays or makes it difficult to focus on work related activities. Some notable findings include:
The number of family caregivers moving from full-time to part-time employment is increasing.
Approximately 12-percent of study participants had taken a leave of absence from work to manage caregiving duties.
36-percent reported missing time from work. About 12-percent took an extended leave of absence.
Long distance caregiving is expensive because of the costs associated with travel to provide care.
Many family caregivers change employers, forgo promotions, rearrange their work schedule.
Some take unpaid leave to meet the needs of their aging loved one.
Feeling Left Out
For many long distance caregivers, the stress of providing assistance is multiplied because of distance. Not being close on a daily basis causes some to feel left out of decision making. If the wrong decision is made, guilt is common. For some, even knowing if they are making the right decision is a struggle. This is because distance prevents them from seeing improvements or declines.
Asking for Support
A positive to come out of this report is that long distance caregivers appear to realize that this job is difficult to perform without support from others. Nearly half of the respondents reported arranging help for their loved one with things like activities of daily living, housekeeping, meal preparation and transportation. In many cases, professional in-home care was the most frequently used solution to meet these needs. Professional caregivers perform necessary tasks when family caregivers cannot. This creates a safer home environment. Many help to make long distance caregiving easier on families by acting as eyes and ears in the home. They also provide important information to the family as they continue to plan for the future and help their aging loved one.
As the senior population continues to grow, the number of long-distance family members taking on the role of primary caregiver will too. Society must realize the importance of supporting these individuals both in the workplace and through community services. At Salus Homecare San Diego, we are committed to helping. If you are a long distance caregiver and have questions about in home care or in-home healthcare, give us a call.
There is no ads to display, Please add some