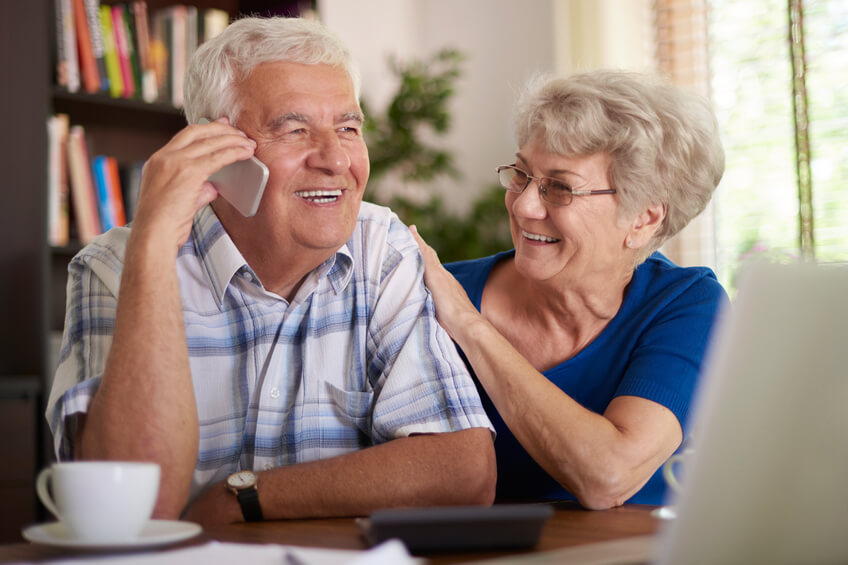 There are many home updates that improve safety and comfort for seniors who are aging in place. Among them is updated lighting. Improving the brightness and quality of light in a home makes it easier for seniors to see and navigate through the house. This can help to prevent falls and other accidents and supports independent living.
Natural Lighting in the Home
A sensible way to improve a senior's home is to make the most of ambient light. Natural sunlight is easier on the eyes. It often gives off less glare than harsh bulbs. Remove heavy drapery and blinds, clean windows and skylights and hang well place mirrors on the walls. If your budget allows, consider adding additional windows to the home. Other smart modifications include replacing interior doors with glass or French doors and adding small window panes to exterior doors.
The Importance of Fresh Bulbs and Bright Light
In living spaces, bedrooms and hallways, replace light bulbs regularly. Do this before the bulbs die in order to maintain a consistently well lit home. If possible, increase the wattage, but always check safety levels. Make sure you are not exceeding the maximum wattage allowed for the fixture. Consider replacing older bulbs with more modern CFL or LED bulbs which conserve energy while allowing you to increase your maximum wattage output This is an inexpensive way to make the room appear brighter.
Task Lighting in Living Spaces
Table lamps are an excellent addition next to the bed and on side tables in living areas. They provide easy to access lighting for reading, sewing and other activities. While lamps make a room brighter and improve visibility, most have cords. To prevent trips and falls, make sure cords are always out of walkways. Also consider securely attaching them to the wall or floor with tape or staples.
Kitchen Lighting
Adequate lighting in the kitchen not only makes it easier for seniors to navigate through the area, but it creates a safer environment for food preparation and cooking. In addition to ceiling lighting or hanging pendants, consider adding extra task lighting above areas such as the stove, sink and kitchen counters. Shielded under-cabinet strips are an excellent option. Contrasting edges on countertops and cutting boards also make these surfaces easier to see and safer to use for those with aging eyesight.
Stairways and Porches
Stairways and porches are particularly risky for seniors with poor eyesight. To keep older individuals safe while using them, ensure lighting sources are accessible from both the top and bottom of steps. Use rope lighting along banisters and railing, or add battery operated, motion sensor lighting to each step.
Automated Lighting and Lighting Accessibility
Excellent lighting in a home is only useful if a senior remembers to turn lights on and is capable of doing so. While flipping a switch may seem simple, diagnoses including Alzheimer's and arthritis often reduce the mental and physical dexterity necessary to manage this task. Wireless motion sensors automate the task of turning on lights so that hallways, bathrooms and closets are never dark. Touch lamps are helpful for seniors with arthritic fingers or lack of flexibility and strength.
Prominent wall switches strategically placed outside of bathrooms, bedrooms and closets prevent seniors from having to enter a dark room. Automatic night lights provide a quick source of light in the dark of night or while eyes are adjusting to dim conditions. It's also a good idea to make sure all switches are accessible from a seated position in case the senior need a wheelchair at any point in the future.
Deterioration of vision is often gradual. So, it is a good idea to continuously re-evaluate the lighting in the senior's home and the person's ability to safely live independently. If the time comes when safety is in question, family members can step in and offer additional support. Hiring a professional in home caregiver through an accredited agency such as Salus Homecare San Diego is also an option. Taking these steps provides a boost of confidence as the senior ages in place. This helps to ensure safety and longevity for many years to come.
There is no ads to display, Please add some