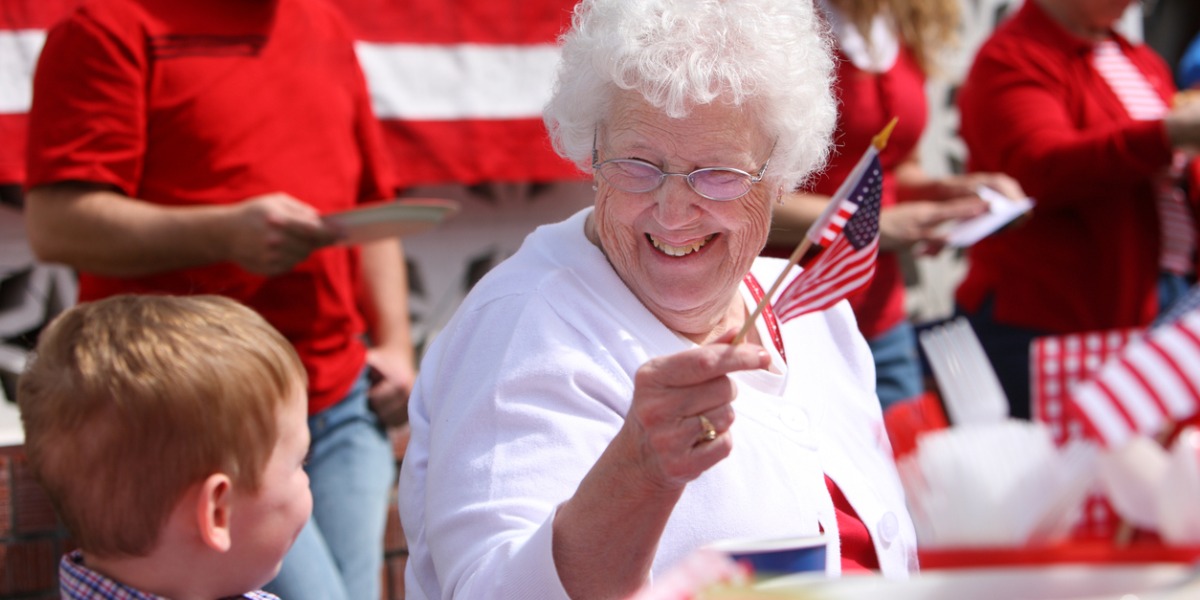 The 4th of July holiday is a time for gathering with family and friends, enjoying fireworks, and spending a little time outdoors. It's especially meaningful this year after what has been for many an extended and difficult COVID-19 season. For many families, including senior loved ones in the celebration is important, particularly this year.
Are you looking for ways to safely and comfortably include your aging loved on this 4th of July?
Here are some tips that can help.
Comfort and Shade on the 4th of July
Outdoor barbecues and fireworks can mean everyone stays on their feet for long periods of time. This isn't safe or comfortable for your aging loved one. To prevent discomfort and safety or fall risks, have a comfortable and "easy to get in and out of" chair available so they can sit and relax. This may need to be higher or firmer than the typical camping chair. If you're gathering with a bigger group, mark the chair so others don't claim it. Arrange enough chairs for everyone, or wait until your aging loved one needs their chair before setting it out.
In addition to ensuring your loved one has a comfortable place to sit, take a few measures to protect their delicate skin from the sun and heat. Place their chair in a spot under a tree or canopy, or attach a small umbrella to it so you can offer portable shade. If possible, have an indoor spot available for them to move to if the night goes long, the heat gets to be too much, or the activities get a little too loud and uncomfortable.
SPF is also a must. Provide your loved one with sunscreen, a wide brimmed hat and some comfortable, long-sleeved, light colored cotton clothing. Remind them to reapply their sunscreen after a few hours, and encourage them not to spend too long in direct sunlight.
Restroom Accessibility for Your Aging Loved One
Seniors may need to take more frequent restroom breaks. Locate the facilities if you're going to an event. If the family gathering is in your own backyard, make sure that the restroom in your home is easily accessible. A safe and clear pathway to the bathroom is essential, so make sure your loved one knows where that is and how to navigate it.
Accidents can be embarrassing, especially with so many people around. To help prevent them check on your senior loved one regularly to see if they need assistance. Another option is to arrange for your professional caregiver to join you at the event to support your senior loved one.
Hydration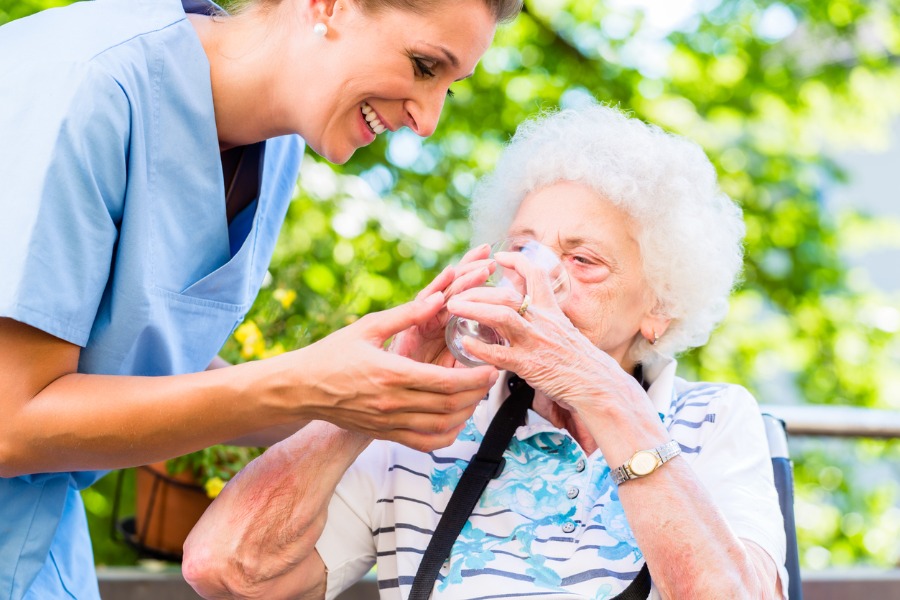 The temperatures are expected to run high this 4th of July, so make sure your senior loved ones have opportunities to stay well hydrated. Water is the best source of hydration. If the senior is enjoying any other beverages, make sure that a glass of water is also available.
Snacks and sides like watermelon, fresh fruit salad, spinach and cucumber are great options. Add to your 4th of July barbecue. Not only are they healthy and delicious, but they're hydrating too.
Flexible Planning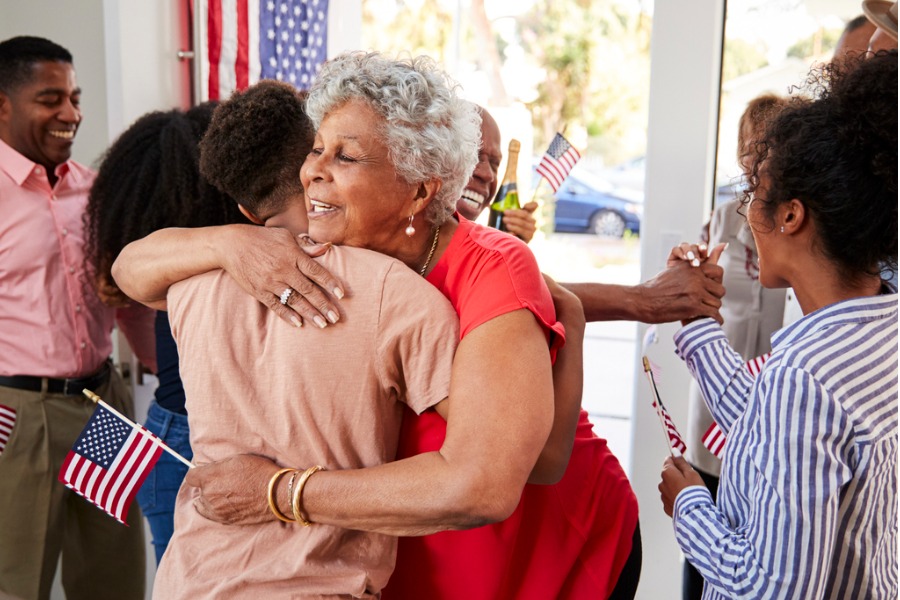 Lastly, remember that sometimes an indoor celebration is easier on your aging loved one than outdoor fun. If temperatures get too high or the sky opens up in rain, or if the senior simply isn't feeling up to the traditional 4th of July celebration, bring the festivities inside.
There are plenty of fireworks celebrations showing on every major television network. You might also enjoy watching America-themed movies together. Playing patriotic trivia, completing a fun puzzle, going through picture books of past 4th of July celebrations, or having an indoor barbecue and picnic are other ideas.
If the family wants to celebrate outdoors, consider alternating who stays inside with your aging loved one. You might also ask your professional caregiver to provide respite support. This will ensure that your loved one has company and supervision while you enjoy any festivities that you're planning.
Whatever your plans are this Independence Day, make them safe and comfortable for everyone. Salus wishes you and your family a happy and safe Fourth of July weekend.