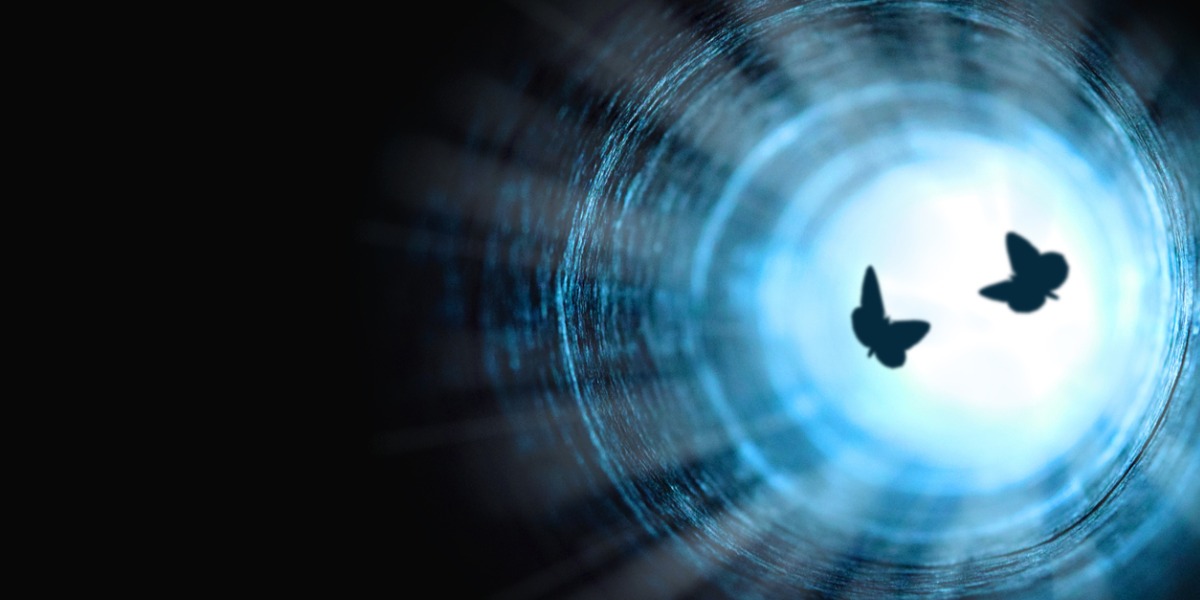 Conversations about death and dying often feel impossible, especially when they involve someone you love. Many families delay talking about or considering their end of life care options, sometimes even to the point that it's too late. But, if you have a life-limiting illness, asking whether or not it's the right time to call hospice care is important. The program offers many benefits. Gathering this important information early can help you to feel secure in your decision and better prepared before a crisis strikes. 
What is Hospice Care
Hospice care is a specialized service designed to help families like yours cope with life-limiting illnesses. The intent of hospice care is to provide comfort and support. This improves quality of life in the end stage of life. Hospice care is patient-focused and inclusive of three pillars that, together, support the mind, body and spirit.
These three pillars are:
Physical Care – Helping you to manage pain and monitor symptoms so that you remain more comfortable and independent in the end stage of life.
Emotional Care – Providing you and your family with information about coping skills and counseling services as well as bereavement counseling for your loved ones.
Spiritual Care – Offers assistance in exploring your spiritual beliefs about death and dying. This support is non-denominational and appropriate for all patients, regardless of their beliefs.
Being that hospice care is patient-focused, your care plan is as unique as you are. The purpose of the care plan is to meet your specific challenges and address your personal goals, promoting dignity and improving quality of life. Your personalized hospice care plan will neither hasten nor postpone death. Rather, it ensures that you remain comfortable when curative treatments have stopped and your medically determined life expectancy is six months or less if your disease follows its expected course.
Qualifications for Hospice Care
Hospice care provides many advantages, but the service is not necessarily appropriate for every patient. To qualify for hospice care, your physician must certify that you meet the following criteria:
Your physician diagnoses you with a life-limiting illness.
As a result of your terminal illness, your life expectancy is six months or less if the disease follows its expected course.

Note: this does not mean you cannot live longer than six months or that hospice care must be discontinued if you do.

For adults – curative treatments must no longer be the focus. Rather, goals shift to providing comfort and improving quality of life.
There are no age or disease restrictions to qualify for hospice care.
In meeting these qualifications, you can expect your Medicare, Medicaid, MediCal or VA benefits to fully cover hospice care. Most private insurance policies also offer coverage for hospice care. Salus provides assistance in determining hospice care coverage and filing all paperwork for claims.
When Should Hospice Care Begin?
Experts in end of life care generally agree that there are some indicators to look for when determining whether or not it's time to begin hospice care. They include:
The diagnosis of a terminal illness
Frequent ER visits
Significant or progressive weight loss
A significant decline in willingness to eat, socialize or engage in activities
A significant decline in ability to complete personal care and other necessary tasks
Frequent falls
Declines in cognitive functioning
Signs that curative treatments are no longer effective
Indicators that curative treatments are having a negative impact on quality of life and the patient wishes to discontinue them
One of these indicators alone or even several of these indicators combined does not necessarily mean that home hospice care is the right choice for you. However, any of these indicators can let you know that it's time to talk to your doctor, consider your personal goals and your quality of life, and explore your options.
Advantages of Beginning Hospice Care Early
As you're considering hospice, it's important to think about the timing of when to begin care. For most people, entering hospice care early, even immediately after a diagnosis is made and curative treatments stop, offers many advantages. When professional support and hospice comfort care measures are quickly put in place, it often makes coping with your diagnosis a little easier. Additionally, making the decision to start hospice care sooner rather than later offers:
Early pain relief and symptom management which improves quality of life and helps prevent crises.  
Your family more choice and a sense of control as you participate in the care planning process and make important decisions
Support at home to eliminate the need for repeat hospitalizations.
Time and information to prepare advanced directives so there are less questions and family stress is reduced after your passing.       
Access to a professional team and more time to develop a relationship with them which enhances the care experience.
Medications, medical equipment and many nursing supplies arranged for by your hospice team and delivered to your home. 
Emotional, spiritual and mental health benefits to you and your family members through connections made with social workers, chaplains and hospice volunteers. 
How do I Find the Best Home Hospice Care Provider
After qualifying for hospice care and making the decision to begin services, it's time to decide on a home hospice care provider. While all Medicare certified hospices are required to provide similar services, not all hospices are created equal. The quality of care can vary from one provider to another.
Specific areas that differentiate one hospice program from another include: 
How often the patient receives registered nurse (RN), social work, spiritual care and bathing services.  During the admission process, it is a red flag for the nurse completing the initial assessment to tell the family "The nurse comes twice a week . . . or once a week."  The patient should have a personalized plan of care and always receive the number of visits a week that they actually need. Interdisciplinary team visit frequencies should never be cookie cutter because one size does not fit all.
How often the patient receives registered nurse (RN) visits vs licensed vocational nurse (LVN) visits.  RN Case Managers are the leader of the hospice team. RNs are the only nurses who can actually change the patient's plan of care.  Changes in the hospice plan of care are outside the practice of a LVN.  
How many cases the RN Case Manager has at one time.  Salus staffs cases at 1 RN Case Manager for approximately 12 patients.  Beware of an agency that staffs anything over 15 patients per RN Case Manager.
Who staffs the after hours on call schedule.  Is there a RN available 24/7? Does an LVN take calls at night to Triage?  RN Triage is the gold star standard of care for a practice.
Does the hospice provider have a volunteer program?  What kind of volunteers do they have? Do volunteers cover the area where the patient lives?  Volunteers have long been said to be the "Heart of Hospice." It is important that the hospice provider has trained volunteers in all the areas that they serve.
Does the pharmacy send a Comfort Kit to the patient's home with a physician's order?  A Comfort Kit is important. It contains emergency medications that the patient can have on hand in case pain or another symptom becomes out of control. Having a Comfort Kit prevents long waits at the pharmacy for medications that are needed more immediately, such as pain or nausea meds.  
Is the hospice program accredited for program excellence by an accrediting agency such as The Joint Commission?  Salus Hospice has been accredited since its founding.  
The decision you make in a hospice care provider will impact your quality of life and the care that you and your loved ones receive. Ask questions about the professionals providing care, volunteers, Comfort Kits and accreditations. If the hospice care provider is hesitant to answer your questions or seems rushed in their responses, consider that a potential red flag.
Conclusion
Hospice is a beneficial continuation of medical care that improves quality of life. It provides you and your family with dignity and comfort in the end stage of life. If you or your loved one has been diagnosed with a life-limiting illness and you are seeing even the earliest stages of decline, there's a good chance that the right time to request hospice care might just be right now. While it can be difficult to have these conversations, understanding the advantages that hospice care brings can help. Explore your options early to reap the most benefits. 

If you have questions, Salus is always here to help. Call us to get your questions answered or schedule a consultation today.