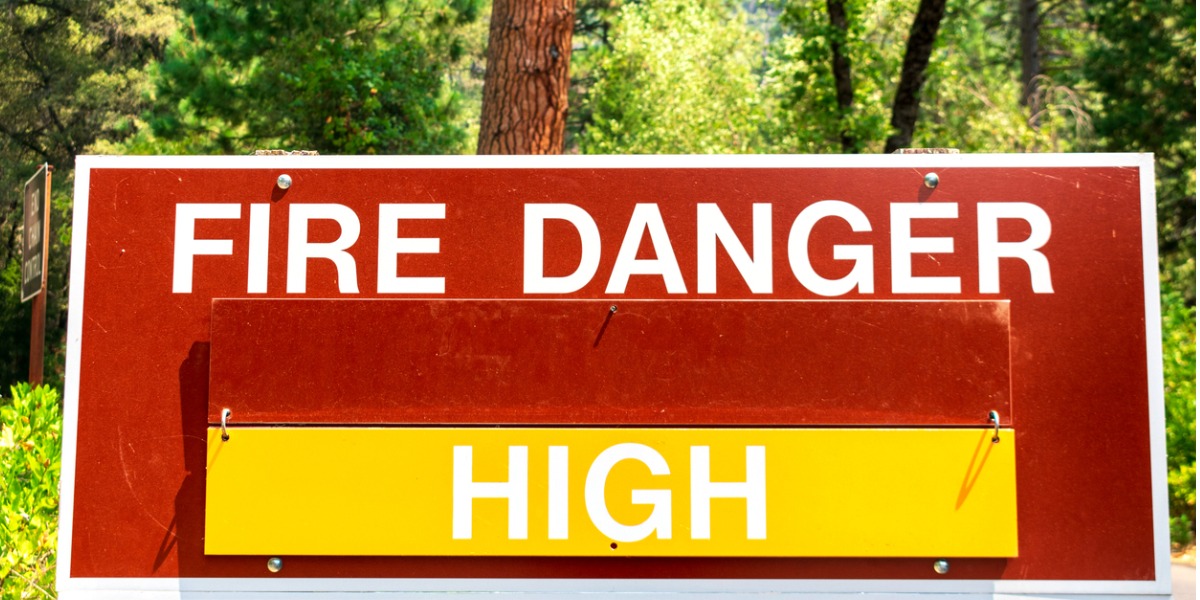 September is Disaster Preparedness Month, and with wildfires impacting communities across California, residents of Los Angeles are taking action and making plans. If your family doesn't already have a disaster preparedness plan, there's no time to start creating one like the present. Developing a plan that ensures your family knows what to do, where to go and how to get there can help to keep you all safe in even the worst conditions.
If you have elderly loved ones, friends, or neighbors, it's important to take extra measures to ensure that they have the support they'll need to get out and reach safety. Salus offers these tips that can help. 
Red Cross Ready in Los Angeles
Los Angeles seniors and their family caregivers are prepared to evacuate quickly during a wildfire when they are Red Cross Ready. This means having a clear understanding of which communities have been impacted by wildfires and how big of a threat fires are in the neighborhood where you live. Keep in mind that the risk might include the direct fire or the wind conditions which could blow smoke your way and negatively impact air quality. Stay informed with local news and weather reports, and spend time checking out maps to better understand where fires are, which fires are contained and which fires are still a risk. 
Los Angeles Seniors Go Kit for Evacuation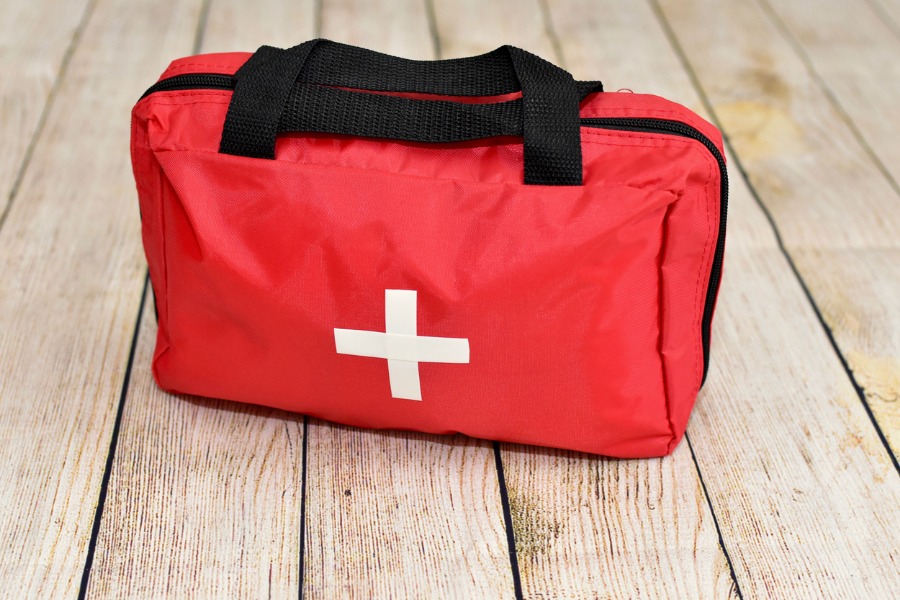 When it comes to evacuating, there's no time to waste. You might only have moments to grab the things that are most important to you and the things that will help to keep you safe. To make this task easier, pre-pack a "go bag" that contains all the essentials you'll need. At minimum, plan to include 3-5 days of prescription and over the counter medications, any necessary syringes, a blood glucose monitor if you're diabetic, drinking water, non-perishable foods and the clothing you'll need.
A flashlight and batteries make navigating through smoke and fire easier. Copies of all of your important documents, up to date photos of loved ones (digital if possible), contact information for your family and medical professionals like your Los Angeles homecare provider, and a cellphone with an extra charger and battery pack can all make it easier to get help or emergency responders the information they need quickly. 
If your aging loved one is immunocompromised or high risk, pack disposable or cloth masks. These will be important if you need to go to a busy shelter or another more heavily populated place. They can also help to keep the lungs safe if you're evacuating in an area with heavy smoke. With COVID-19 continuing to be a concern for seniors in Los Angeles, packing masks is one way to stay safe while you're getting to safety. 
There will be opportunities to restock these items, but those opportunities may not come for a few days. The go kit will help you meet more immediate needs until you reach safety and can get to a Los Angeles pharmacy or grocery store to purchase more supplies. 
Evacuation Planning in Los Angeles County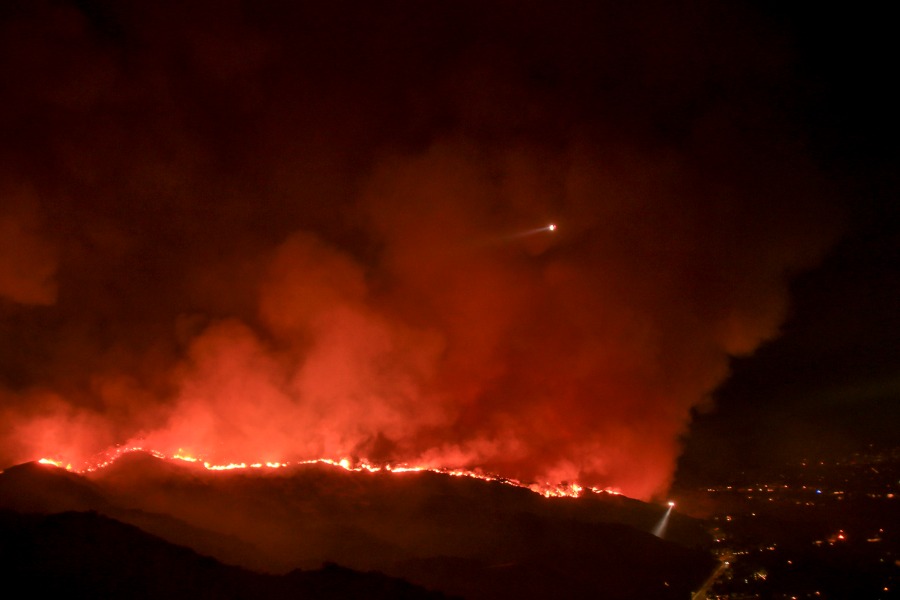 If a wildfire were to impact the home of your aging loved one in Los Angeles, how would you feel? Certainly stressed, frightened and even confused. These are normal emotions to experience during a natural disaster, and they can lead to frantic, sometimes dangerous decision making. Help to prevent this by planning ahead. This week, spend an hour working on your aging loved one's plan.
How will they get out of the home? Are there obstacles or even their own physical or cognitive limitations getting in the way? If so, who is available to assist them? Is there a family member in the home? A neighbor close by? Can they enlist the help of a professional home caregiver in Los Angeles? Can you better accommodate the home in some way?
If there is more than one person in the home, where will everyone meet once outside? Who will report to others that everyone is okay or call the paramedics or fire department if help is needed? 
When developing your plan. Consider the home and what your loved ones will need to reach safety. Each room needs two exits in case the primary exit isn't accessible because of smoke or fire. One of these exits may need to be a window, potentially with a ladder. If an elderly loved one isn't physically able to reach and use a window or might not recognize the danger because of Alzheimer's or another form of dementia, know who will help them get to safety. A family member, a trusted neighbor or a Los Angeles caregiver are all great options. 
Once everyone has reached safety outside the home, know where to go next. A list of local shelters, hotels or confirmation that it's okay to head to a neighbor's homes are all possible options. Remember that you can't know what time you'll be evacuating your Los Angeles home, so ensure that it's okay to head to where you're going late at night or in the early morning hours.
Review your safety and evacuation plan often, and make changes to it as necessary.
Conclusion
As fires continue to put homes, families and seniors in Los Angeles at risk, Salus reminds you of the importance of planning. As part of your plan, ensure that vulnerable seniors in your home are safe too. Be Red Cross Ready, Know Your Plan, Pack A Go Bag and Evacuate in the most efficient way possible. Our Los Angeles caregivers are prepared to assist patients and their family members in the event of an emergency. All are fully informed about disaster preparedness guidelines set by the American Red Cross and have 24/7 support from our office staff in the event of an emergency. 

For more information on keeping your senior loved ones safe in the event of a wildfire and other important Disaster Preparedness tips, visit https://dcba.lacounty.gov/DisasterReady/
There is no ads to display, Please add some