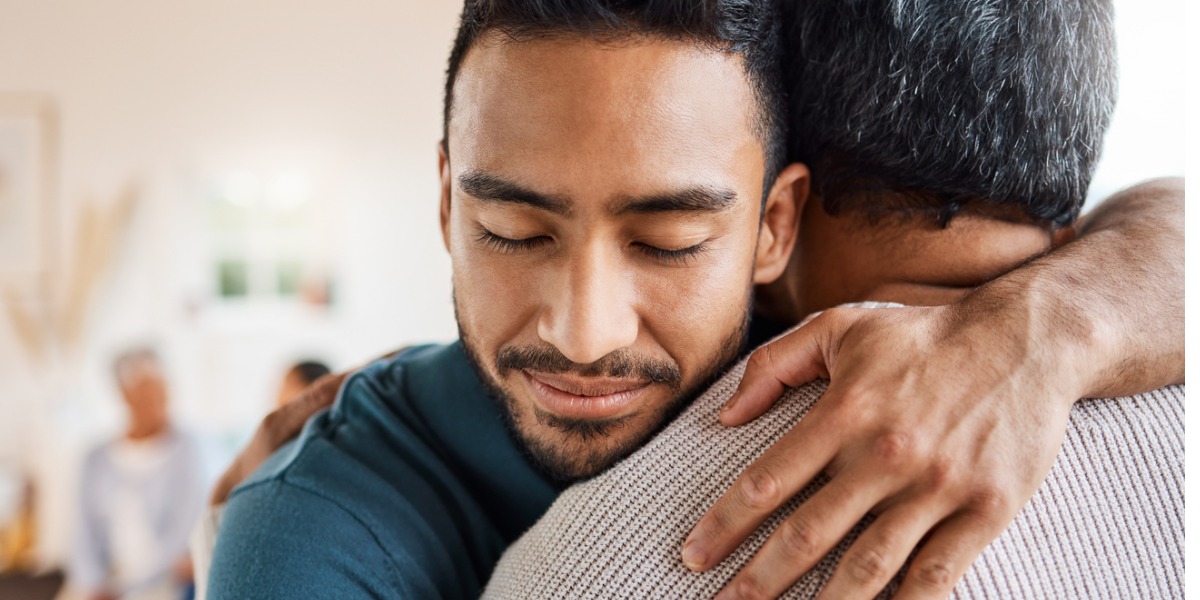 Family caregivers tend to neglect taking care of themselves because they are so focused on caring for their family members. The health and safety of your loved one is certainly of primary importance. You dedicate time and effort to make sure they are comfortable, healthy, and feel a sense of purpose. While doing all of this, it's common to selflessly put your needs on the back burner.
According to the Family Caregiver Alliance, studies show that between 46 to 59 percent of caregivers are clinically depressed. It's no surprise, while rewarding, caring for an aging loved one has an impact on mental and emotional health. Depression in caregivers can be caused by the demands of caregiving, neglect of self-care, and even lingering past resentments or the current relationship between the caregiver and care recipient.
There's no way around it, if your goal is to effectively provide care for someone else, you must prioritize your own needs first. How can you accomplish this? Here are a few ideas to try.
Seek Out Professional Help
As previously mentioned, depression is common among caregivers. Take this seriously. It should not be pushed to the side or minimized as, left unchecked, depression can easily become a chronic, debilitating mental illness. It's best to recognize any signs early and seek support from a mental health professional.
Common Signs of Depression Include:
Constant feelings of sadness, helplessness or hopelessness
Significant changes in appetite
Little to no interest in activities you previously found pleasurable
Exhaustion and frequent lack of energy
Anger outbursts or feeling easily irritable
Insomnia
Difficulty concentrating or making decisions
Physical symptoms including stomach pain and headaches that seemingly have no cause
Suicidal ideations
If you recognize these symptoms, start by discussing your concerns with your primary care provider. They will likely make a referral to a mental health professional. If the challenges of day-to-day life prevent you from scheduling an in-person consult with a mental health provider, options are also available to seek out depression treatment online. Once a treatment program is established, it's important to remain consistent with it. Meeting regularly with a mental health professional will allow you and your counselor to discuss different coping strategies and treatment options and determine what's working and what's not. It also gives you a safe place to reveal any of the family caregiving struggles you might encounter
Exercise and Healthy Diet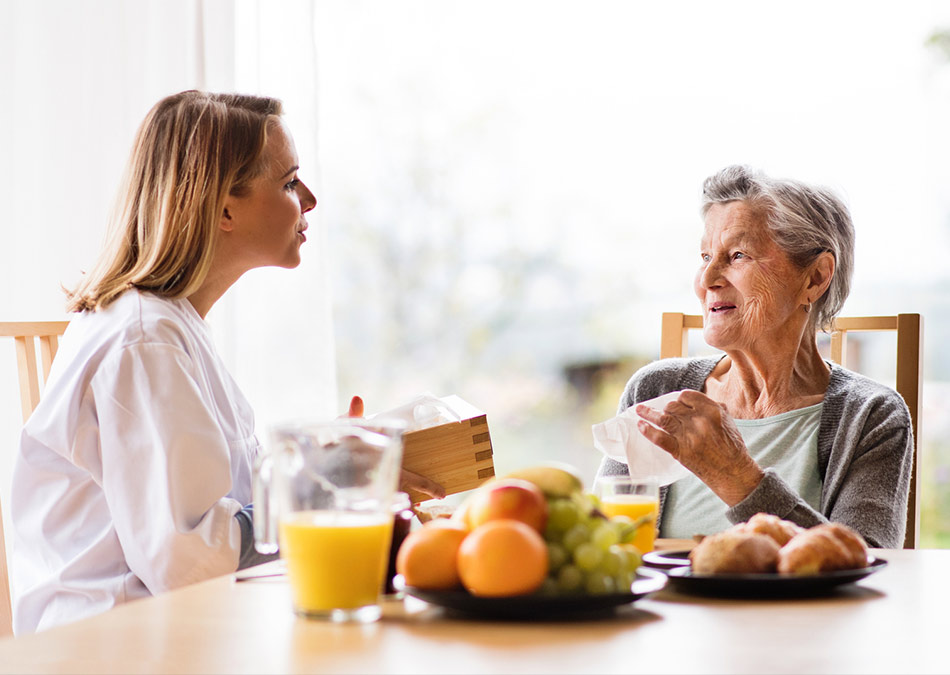 Not only is it important to take care of your mental health as a family caregiver, but it is also essential that you take care of your physical health by exercising and eating well.
It can be hard to find time to exercise when you are a full-time family caregiver. However, there are many ways you can make regular exercise manageable. If you find it difficult to leave the home because you need to be close to your loved one, consider asking a friend or family member to help with providing care a few hours a week, or hire a professional caregiver for respite support. If those options aren't accessible to you, try working out using at-home gym equipment. Simply walking on the treadmill, spending 20 minutes a day on a rower, or cycling on a stationary bike for 15 to 30 minutes a day can greatly improve your physical and emotional health.
In addition to working out, focus on fueling your body with the nutrients it needs. It can be challenging to find time as a senior caregiver to make balanced, healthy meals. To make it easier on yourself and still eat well, try a meal planning service or spend time making freezer meals once a week. Many professional caregivers can also assist with meal preparation for your loved one while they're providing care or provide respite support so you can spend uninterrupted time in the kitchen.
Rest and Relaxation
Sleep deprivation is very common among family caregivers. Getting the proper amount of sleep and following a sleep schedule is the best way for you to stay rested and avoid sleep deprivation. Although it can be hard while caregiving, try shooting for 7 to 9 hours of sleep. If this is challenging for you, try taking naps during the day. Be sure to practice good sleep hygiene. Avoid screen use before bedtime and setting up a quiet, dark and cool room that encourages healthy sleep habits.
Some family caregivers struggle with getting a restful night's sleep because of their loved ones' needs. This is especially true when caring for a loved one with Alzheimer's disease and who is prone to wandering or suffering from Sundowners Syndrome. It's important to discuss such concerns with your loved one's primary care physician. If professional caregiving is in place, ensure that this information is included in the plan of care, and schedule your caregiver for overnight or around the clock care. This will make it easier for you to get the rest you need while knowing that your loved one remains safe.
Respite care not only provides you with support so you can prioritize your sleep, but it also gives you time to relax and do the things you find joy in. You can spend your time enjoying a favorite hobby, reading a book, baking cookies, attending church services, or simply reducing your stress in a quiet space with yoga, breathing exercises, or meditation. Remember, the goal is to prioritize YOU. Clear your mind and regain your focus to act as a better caregiver.
Professional Caregiver Support – Salus Homecare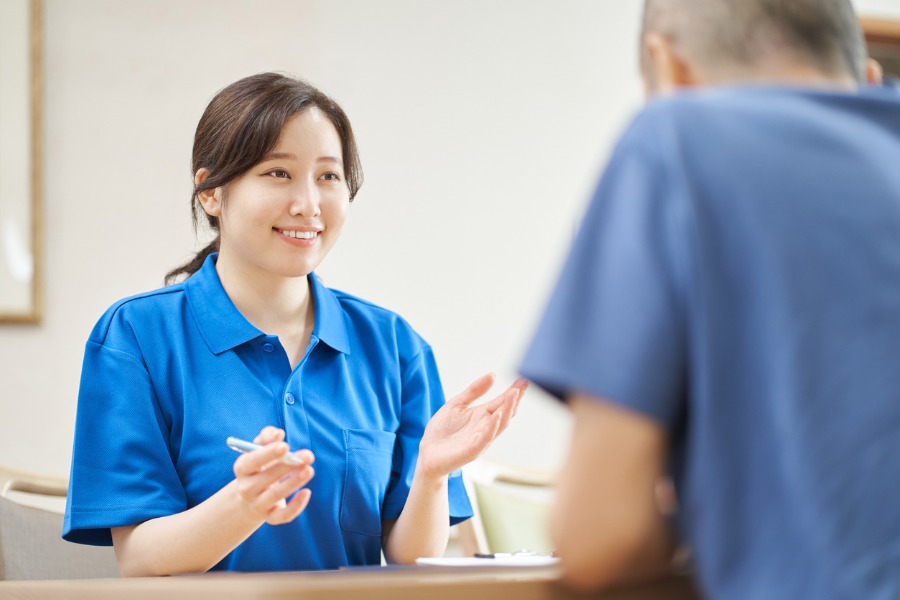 What is the one thing that family caregivers tend to neglect? Themselves. 
In every caregiver's journey, life can sometimes feel overwhelming, and it's easy to want to throw in the towel. When this time comes, lean on your support system. Allow friends and family to assist with housecleaning, errands, appointments, providing care for a few hours, and shopping. Caregiving is a lot for one person to do and much more efficient when many hands are available to help.
If your support system is perhaps limited, we're here to help. Salus professional home care services in San Diego assist you in keeping your aging loved one safe and comfortable at home. Our personalized care plans and one-on-one assistance will ensure your loved one receives the support they need. Professional support also provides you the breaks you need to stay healthy and enjoy a higher quality of life.

If your loved one could benefit from a higher level of professional caregiving support, remember that there's no benefit in neglecting your own needs to meet theirs. Salus Homecare of San Diego is here for you. Let's figure things out together. Contact us anytime to schedule a complimentary consultation.