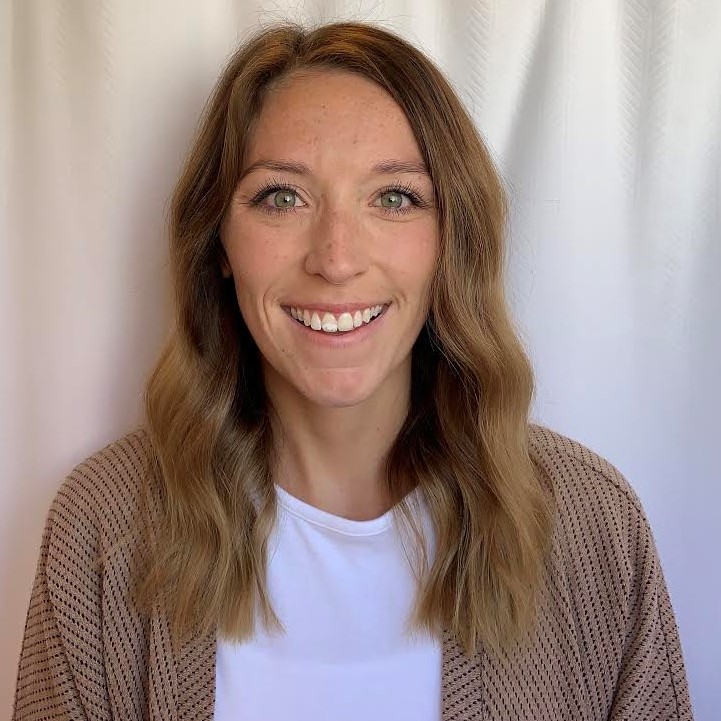 When a company does great things, it's often not the result of one person's actions. It's the result of a great team. Hiring the right people is crucial to any home care services provider's success, and it's what makes Salus Homecare of San Diego the company that we are, highly rated, accredited, and trusted by families and professional partners alike.
When it comes to discovering top-talent, Halie Vancil, Office Administrator, has certainly proven to be our secret weapon. Recently, we took some time to speak with her and learn more about her role at Salus, her vision for the future and her favorite aspects of the job.
Hi Halie, thank you for speaking with me today. To begin, tell me a little about your role at Salus and what attracted you to this position.
Halie: " Hello, and thank you. I'm happy to be a part of this! My name is Halie, and I am the billing, payroll and recruitment specialist for Salus Homecare of San Diego. Officially, my title is Office Administrator, but I wear so many hats, and no two days here look exactly alike. That's something I love about this job."
"When I think about what attracted to me to this industry, it probably began in my childhood. I grew up in healthcare. My mom was a nurse, and she inspired me to get into healthcare. I loved the customer service and administrative tasks, and that led me to pursue a degree at Iowa State where I majored in Business Management. After graduation, I worked for a different hospice company, but it just wasn't the perfect fit for me. Salus kind of fell in my lap. I've been working here ever since, for about 15 months now. My ultimate goal is to be the Director of Recruitment for a large company, but I love the close-knit relationships I've formed at Salus and consider this career step to be a learning experience and one that allows for growth, both personally and professionally."
It sounds like you've found a great fit at Salus! Talk to me about some of the things you love most about your job.
Halie: "That's not an easy question to answer because there are a lot of things to love. I guess you could say that my favorite aspect depends on the day. Overall though, I love recruiting. There's definitely a warm and fuzzy feeling when I find a really great candidate, someone who I know will fit in perfectly with the San Diego hospice, home care or home health team. At the end of the day, I know the true value of a great caregiver, a great team member. My role is to find those individuals, people who want to be a part of a team and make a difference in our community."
Recruiting is so important because Salus can't succeed without great employees. Talk to me about what you think makes a great recruit. How do you find them? What's your recruitment style?
Halie: "My recruitment style is non-traditional because I believe that every candidate is more than their resume. You can train an in-home caregiver, and a hospice or home health nurse can learn how to administer medications in school, but you can't teach a person how to care. That caring personality and genuine soul is what makes a great professional in the homecare services industry. So, my goal is always to take a little time to talk to every person who applies for a job at Salus Homecare of San Diego. Just a five minute phone conversation can tell me a lot about who that applicant is and what their reasons for working in this industry are. That first call often tells me if this is a person worth interviewing further, and it gives me so much more information than a simple glance at their resume can."
We've all seen the impact of COVID-19 in the way we perform our job duties. Has it impacted how you recruit, and if so, what differences have you seen?"
Halie: "Oh yeah, COVID-19 has impacted a lot about my job. In some ways, it's strangely even made it better. The biggest overall change I've seen is the way in which our team communicates. We've increased communication amongst our leadership team, with our caregivers, and with our family caregivers and the patients we provide services for. Everyone is working remote, and that's caused us to become extremely vigilant in not only how often we communicate but the ways in which we communicate in this "new" virtual world. Emails and text messages are easy to misinterpret, so it's important to be clear, concise and professional, always. Our daily communication has helped us to be a better resource for our caregivers and the families we care for."
"Additionally, COVID-19 has caused me to reevaluate the entire way in which orientations are performed. Previously, in-home caregivers, home health nurses, hospice nurses and other employees came into the office for orientations, but now the majority of this task is handled via Zoom. In creating this new format, I challenged myself to think of an innovative way to provide all the information a new hire might need in a virtual format in a week's time. I've also created a more formal cover sheet that I can use to gather information about what our team members think about themselves, what their strengths and weaknesses are, what their goals are, and what drives them. This sheet is then sent out to team leadership, humanizing the hiring and orientation process and giving the new hire's managers an opportunity to get to know the person behind the name."
"It's also proven to be invaluable in pairing the right caregiver with the right client. Some people want a caregiver who will come in, have conversations with them, and essentially feel like part of the family. Others prefer a more formal approach to caregiving, come in and get the tasks done with less socialization. When we properly match caregivers and clients, the experience is better for everyone."
"Our revised orientation format is innovative and has been well received. It's a positive that's come out of COVID."
In closing, what makes you a great member of the Salus Homecare of San Diego team?
Halie: "I think that our entire team working together and supporting each other makes each of us better. We strive to help each other, share resources, and have formed meaningful bonds. Paul (Christensen – Executive Director, Salus San Diego) has created an incredible atmosphere where we all feel valued and work-life balance is supported."
But, as to what makes me a great team member, I'm well-rounded. I have the ability to connect with people and build relationships. I'm always ready to pick up and help whenever and wherever I'm needed, and of course, I truly believe that my recruitment style is an asset to Salus. I work to hire great people, and I recognize that, at the end of the day, we wouldn't exist without great caregivers. It takes every single person to make a difference."
If you're looking for a career that empowers you to make a difference in the lives of San Diego seniors and their family members, Halie would love to hear from you. Check out the available opportunities, and apply to be a part of our team today!
There is no ads to display, Please add some