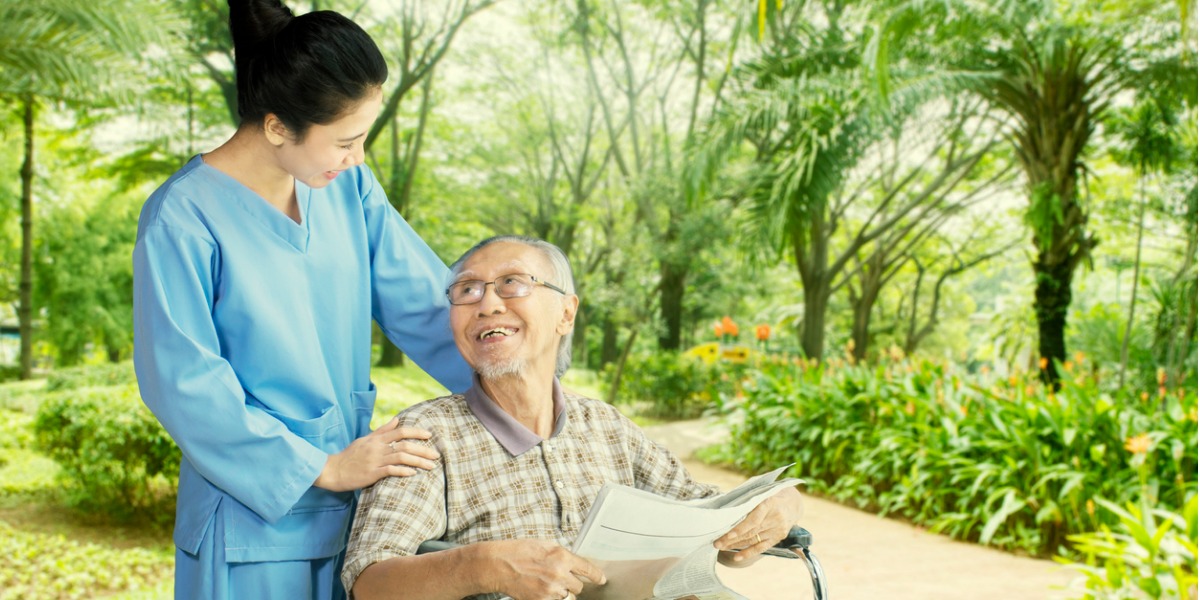 The thought of losing a loved one is never pleasant, and many families will delay discussions about end of life care for as long as possible. However, sometimes the realities of a serious illness set in, and it's no longer possible to wait to make important decisions. This is the time when families often start thinking about their loved ones' options for care, including hospice care.
If you've reached this point and are asking yourself if it's time to call a hospice care provider, chances are good that your loved one may already be eligible to receive these services. Even if they are not, there's value in exploring this option, understanding how it works and learning about the many benefits hospice provides.
Is it Time to Call Hospice?
It may be time to call hospice if your loved one is experiencing:
Frequent ER visits or hospital admissions
Weakness or pain related to a serious medical diagnosis
A realization that curative treatments are no longer effective or desired
A decline in their ability to perform daily tasks like eating, getting dressed, bathing, walking, etc.
An increase in falls or a very unsteady gait that makes them hesitate in moving around freely
Changes in mental abilities (cognition)
Progressive or very sudden unintentional weight loss
Signs of deteriorating health like skin tears, infections that won't heal, etc.
What are the Benefits of Early Hospice Care?
Many families will wait to call hospice thinking it's a service that can only benefit them in the final weeks, days or hours of life. However, if these signs are present, now might be the right time to reach out for help. If you have concerns, it's always worth having a conversation with your doctor sooner rather than later or contacting a hospice provider to get your questions answered.
It's also important to remember – calling hospice is not giving up.
An early request for hospice care can help relieve your family's burdens and make the patient more comfortable as well as provide important assistance with advanced care planning. Patients appreciate the higher quality of life that hospice care offers. Stressful hospital visits are minimized or eliminated. Some patients even live longer in hospice care.
Will I Qualify for Hospice?
After you've made the decision to call hospice, it's common to wonder whether your loved one will qualify for this level of care or not. To access hospice services, a physician must diagnose the patient with a terminal illness and determine that they have a life expectancy of six months or less if the illness follows its expected course. A hospice care provider will then assess the patient and develop a personalized plan of care catered to meet their goals and help overcome their challenges.
What Happens if a Hospice Patient Lives Longer than Six Months?
If your loved one enters hospice care and lives beyond six months, they can continue to access services as long as their physician re-certifies the need. If your loved one improves or decides to once again pursue curative care versus the comfort care of hospice, they have options. Patients can choose to step down to palliative care, home health care or home care or entirely discontinue services at any time. None of these choices would preclude them from resuming hospice care later if they received their physician's certification and chose to do so.  
The end of life is a stressful time for many families, but hospice care eases burdens and makes things easier. If you're wondering if the time is right to call hospice, chances are good that your answer is yes, and it never hurts to explore your options to better understand why. Salus Hospice of San Diego is here for you throughout this journey, and we're happy to answer your questions, talk to your doctor and schedule a consultation. Contact us anytime, and let's figure this out together.
There is no ads to display, Please add some